How would you feel if what you write here on steem, would still be very popular after 2120?
We are writing on a blockchain, so it is highly possible that people will be either reading what we say or trying to create our psychological profiles :)
---
Today I read a children's book
"The little girl with the matchsticks"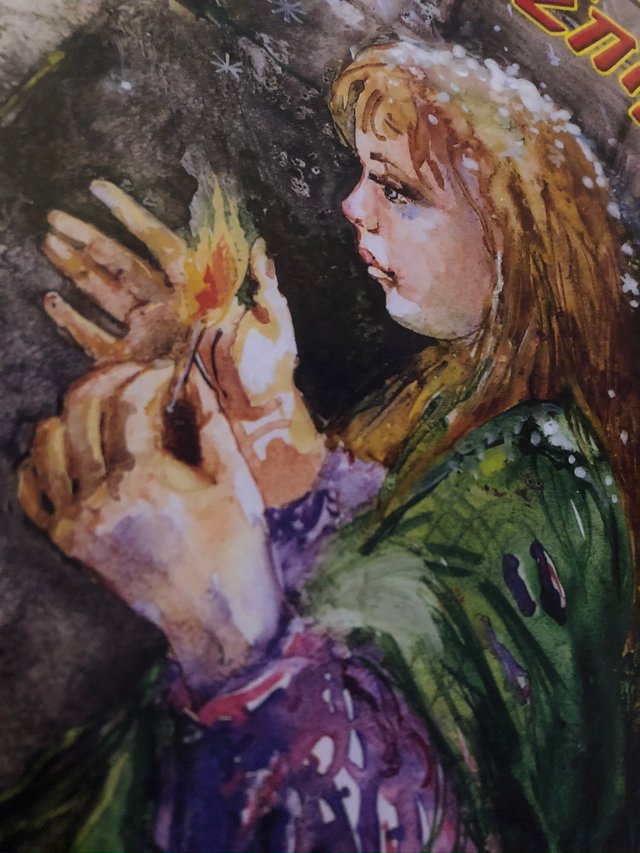 *My image from the book in Greek : paintings by El. Zandreiko Publications: Σμυρνιωτάκης"
Have you read it? I had read it many years ago, but removed it from my memory because apparently it was a very sad moment. Children tend to experience what they read and take it deep within their heart.
Short synopsis of the book
As a story, it is very cohesive, a short but descriptive fairy tale with vivid emotions and pictures.
We find ourselves following a little girl who is sent out by her cruel father into the cold weather, without shoes or beanie (wooden hat) to sell matches.
The story takes place on New Year's Eve, it is cold and snowing. The little girl is unable to find anyone who would buy her matches so when the night comes, she finds a windless corner and tries to warmen up, as the smells and happy noises of families around her celebrate the New Year's Eve.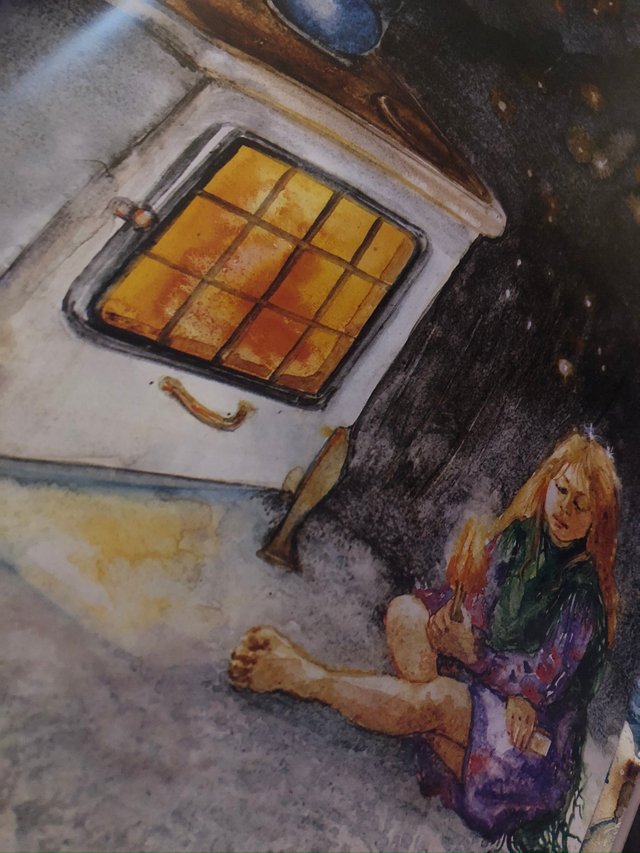 *My image from the book in Greek: paintings by El. Zandreiko Publications: Σμυρνιωτάκης"
In her despair, she lights the matches and the rest .. I am sure you know (if not, let me know at the comments so that I will tell you how it ends)
---
A story by Hans Christian Andersen
The story of the little girl could be a story that is happening outside our homes (ok, maybe if we replace the matches with lighters or something else)
What is really surprising is how long ago this story was written and it is still considered a classic one for our children to read.
I was also curious about Andersen, where he lived, what he did for a living, or why was he writing such special and apparently timeless stories?
It turns out that Andersen (1805 –1875) was born in Denmark and was a renown writer of his time, but became widely known for his fairy tales.
His most famous fairy tales include "The Emperor's New Clothes," "The Little Mermaid," "The Nightingale," "The Steadfast Tin Soldier", "The Red Shoes", "The Princess and the Pea," "The Snow Queen" and more
source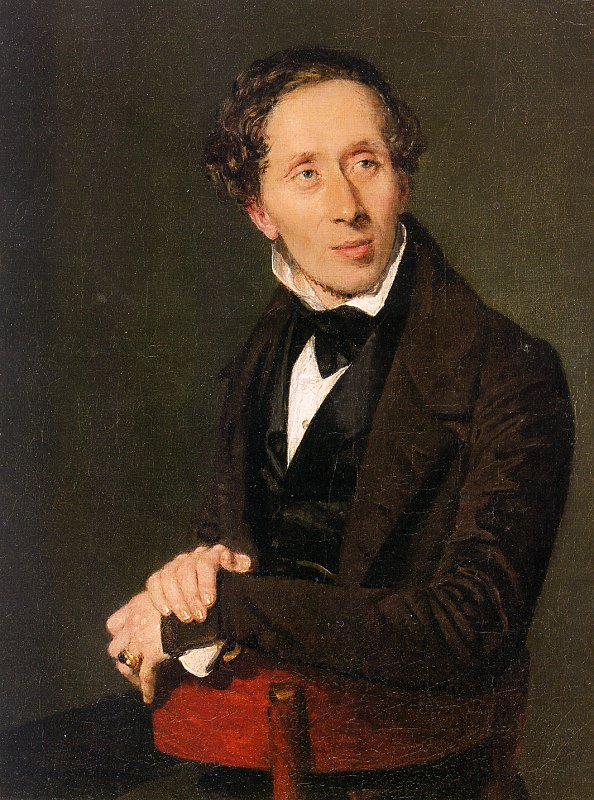 Painting of Andersen, 1836, by Christian Albrecht Jensen - Public Domain
He was an only child and his father who only went to elementary school wanted his child to go to school. However, after his father death and the second marriage of his mother, he was sent out to a school for poor children.
During his school years he had to work to support himself. Some of his school years were very difficult and he is said to have suffered severe abuse, during a time when he lived at his schoolmaster's home.
His first story was published in 1822 and he started to gain recognition a few years afterwards. He has also traveled to England and became a good friend to Charles Dickens, whom he admired very much.
His love life has also played a part to his tales. He had suffered a number of uncompleted loves and it may be worth a mention that in Andersen's early life, his private journal records an absolute refusal to sexual relations.
Andersen's stories remain to this day, are being read to our children and probably also to the next generation as well. They inspired ballets, plays, animated films and for sure they will continue to inspire in the future.
What are your thoughts?
Have you read this story? Do you still read fairy tales?
Do you remember any specific fairy tales from your child hood? What are your 'must-read' classic books for the little ones?
---
More about the fairy-tale here