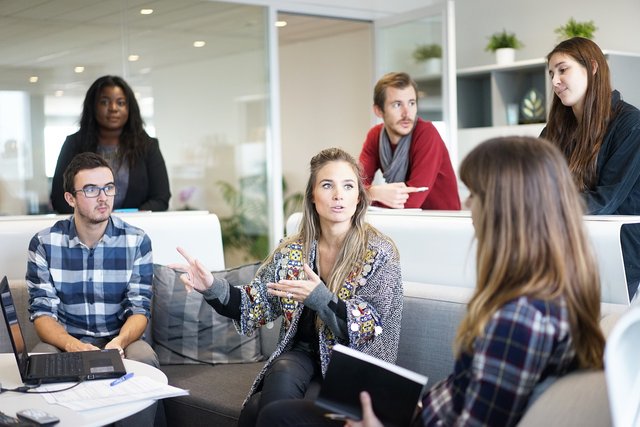 Pixabay
QUESTION 2: WHY IS IT IMPORTANCE TO KNOW THE CUSTOMER NEED?
ANSWER: Identifying customer needs is the key for the successful existence of an organization. Knowing the customer needs will:
Create room of improvement in areas of deficiency. Training will help spot out areas which needs improvement and likewise set basis for it.
Give room for expansion. Training help the organization expand because the staffs are equipped with new ideas and knowledge, thereby creating new room for the company to introduce new product or services or increase their mode of operation.
Spring out new innovation. Training helps staffs to think out of the box and spring up new innovation.
Stand as a basis for check and balances. Training helps to checks excess use of resources that is not use to the organization.
Increase the productivity.
Help the organization to know where to increase and decrease output.
Help the organization to stand test of time and also meet up to modern standard.
Help the organization to satisfy their customer and deliver superior service.
It helps in identifying the organization weakness and strength.
QUESTION 3: DISCUSS THE IMPORTANCE OF CUSTOMER SERVICE TRAINNING IN AN ORGANIZATION.
ANSWER: The importance of training has been so glaring in organization, that's why it is always advisable for organizations to always schedule trainings for their staffs often. Training will help customers to develop and keep tabs with new and current development in such field.
The importance of training are as follows
Increase the workforce knowledge about the business
Increase the productivity of the staffs
Keep tabs with new advancement
Motivate staffs
Enable staffs to device mechanism to retain their customers and also make them happy.
Help them device new and better means of handling and tackling situations.
Increases employees' passion and loyalty.
Increase in technical know more and technology awareness as well as advancement
It increases the organization strength, wisdom, directions as well as path to thread.