It is worthy of note that no business can actually succeed staying in the dark as no one would patronize what he does not know about. Thus, if your business must grow and yield profits, advertisement is of high necessity and should be prioritized and done attractively. The many successful businesses we see and hear of today do not toy with advertisements. They take adverts to be very important in that they know the important role advertising has to play in achieving business success and growth.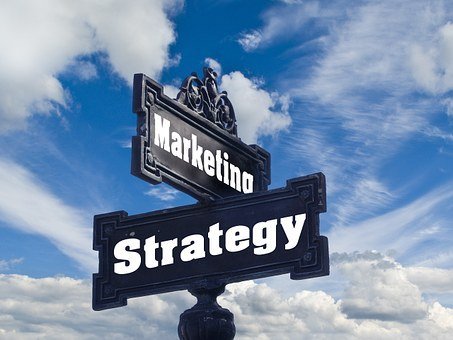 source
Advertisement is very essential in businesses that is why, there will always be a great disparity between businesses that do advertise their goods and services and those that do not. More so, there is a high competition in the business world today and the only thing that will help introduce and position your business, company, product or service against other competitions is adverts.
What is Advertisement?
In its simplest form, advertisement is the process of publicizing or making known to the general public a business, brand, product or services. It is also the act of creating awareness with regards to what your business offers. Advertising delivers strategic messaging and elevates awareness within the given market.
Advertisement can be done in various ways and forms. It can be done through writings, prints, videos or audios etc. It could also be done both on online and offline platforms. Any of the formats or approaches can be adopted, depending on the nature of the business and services coupled with the target market.
As a business owner, it is then incumbent on you to decipher between the different approaches the one that best suits your business. Your target market cannot be persons that do not appreciate or are not internet-inclined and then you decide to advertise via online platforms. It will be an outright waste of time and resources.
Furthermore, in advertising your business, ensure to constantly hit on your services' uniqueness. Portray clearly your value proposition statement and the benefits your customers stand to gain. Also, always try to be persuasive in your advertisements. In gaining customers, one has to be able to persuade and convince. When you lack that ability to persuade and convince, it will definitely be hard to get customers.
---
Levels of Advertisement
There are two core levels of advertising which are; business-to-business (B2B) and business-to-customer (B2C) advertising. The business-to-business advertising has to do with selling a product among several other business. On the other hand, the business-to-customer advertising entails selling of a product or service directly to the public. Worthy of note is the fact that the advertising processes are more aggressive in the business-to-customer world, whereas business-to-business advertising focuses heavily on sales and education.
An example of B2B business is a credit-card processing machine or POS system that's sold to retail stores.
Fortunately for business owners, technological advancements and development has made advertising quite easy and simple. We have radios, televisions and numerous social media platforms and these are futile outlets for advertising. A great number of business owners today access social media platforms but they have failed to maximize the opportunity. It is only wise that we maximize our social media platforms. Social media has proven to be a great tool to use in executing and carrying out advertisements.
---
Role of Advertisements
Advertisement plays vital and numerous roles in a business. The major role of advertising is to influence the decision of buyers. Hence, in advertising, business owners should ensure to introduce their product or service in a credible and influential manner such that it is able to educate potential customers. In achieving the above, outstanding features and values of the business should be stated categorically. It also has the role of creating awareness for a particular brand and loyalty as well. It also generates company's traffic and makes it competitive.
---
Summarily, the importance of advertisement in a business cannot be over-emphasized. For your business to excel, you must frequently indulge in advertising as it is the most direct and important connection to the consumer. Most persons patronize a business after viewing the advertisement.