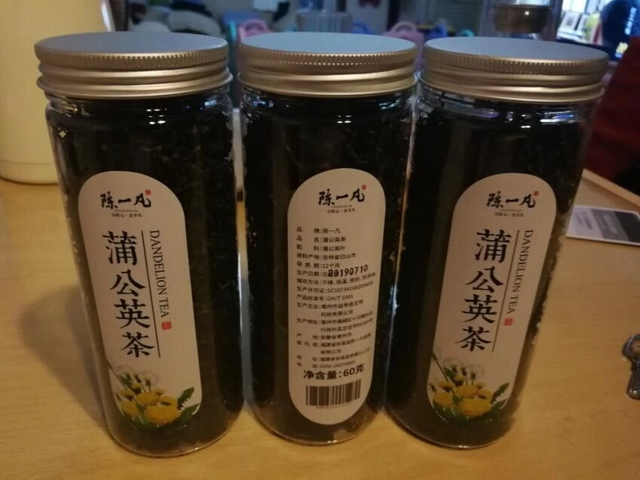 我比较容易口腔溃疡,最近买了点维生素B在吃。另外,买了这个蒲公英茶。
前两年网上有传,蒲公英可以抗癌,蒲公英茶突然一下火了起来。
其实,这个说法我觉得是有问题的。
这是我第一次喝蒲公英茶,味道比我想象中要好一点。有一股海苔味。
蒲公英茶的作用
蒲公英茶有一定的消炎利尿作用,护肝去火。
对于各种溃疡都有一定的作用。
我看网上说对胃溃疡患者有好处。
我喝这个是因为我经常熬夜容易口腔溃疡。
用法用量
一次一般200-300ml水,自己决定泡的浓度。尽量泡清淡一点。
热水泡3-5分钟即可。
提醒一下:不怎么喝茶的朋友,可能不太习惯这个。
I'm more susceptible to oral ulcers. Recently I bought some vitamin B to eat. In addition, I bought this dandelion tea.
Two years ago, there was an online rumor that dandelion can fight cancer. Dandelion tea suddenly caught fire.
Actually, I think this statement is questionable.
This is my first time to drink dandelion tea. It tastes better than I thought. There's a seaweed smell.
The Function of Dandelion Tea
Dandelion tea has certain anti-inflammatory and diuretic effects, protecting liver and eliminating fire.
For all kinds of ulcers have a certain role.
I read online that it is good for patients with gastric ulcer.
I drink this because I often stay up late and get oral ulcers.
Usage and dosage
At a time of 200-300 ml water, the concentration of bubbles is determined by oneself. Make it as light as possible.
Soak in hot water for 3-5 minutes.
Remind : Friends who don't drink much tea may not like it very much.