I love going out to dinner with my friends. In my district there are many good places where we can eat good food according to our pocket weight. There are cheap places, open places, luxurious and very simple hotels, street food, many varieties of food available to eat.so I tried to eat every meal. Multi colored rice is very famous in my town. It is known as Zarda pulao but in taste they are sweet. Mostly people order in event for Zarda Pulao. So today I went to the Azem hotel to eat with my friend. It is not a famous place for food, but the food is delicious.
It is a plate of Zarda rice in my hand. It is a sweet rice dish and famous in my district. Many ingredients have been used to cook this food to create a delicious flavor.
As I said, many ingredients have been used to cook zarda rice. The main ingredients I know are sugar, rice, oil, coconuts, nuts such as all dry fruits, Rasgulay, Bharfi, etc.
I came to know that the color of food has been added to give it its multicolored shape. Colors have been added in the last stage of cooking.
We also ate mutton pulao. I saw a large piece of mutton meat in pulao that increased the taste of pulao. The taste of meat in Pulao and Korma was different. I really liked the piece of mutton meat in Pulao. That was very salty and with a unique flavor. Here I want to share this that my townspeople love Pualo and there are hundreds of stores where we can enjoy varieties of Pulao.
Mutton Pulao has a salty taste and Zarda Pulao has a sweet taste. Many ingredients are used to cook pulao but no sweet ingredients are used.
I really liked this zarda pulao and mutton korma. In my country, Pakistan, people are very fond of food. My people in the district love food. So I will try to bring more of my best food post with all of you. I hope everyone enjoys my food trip.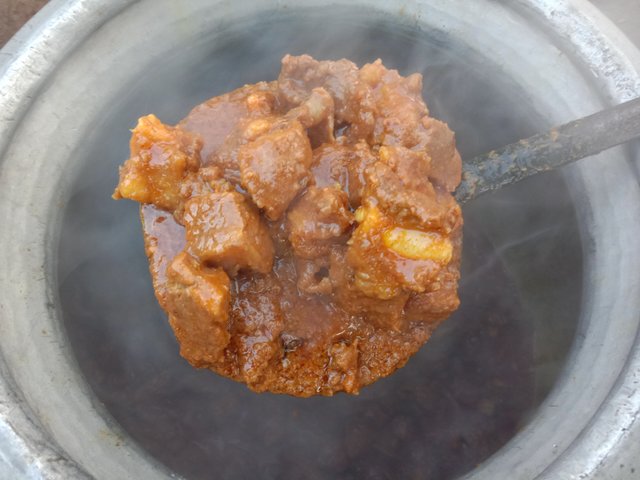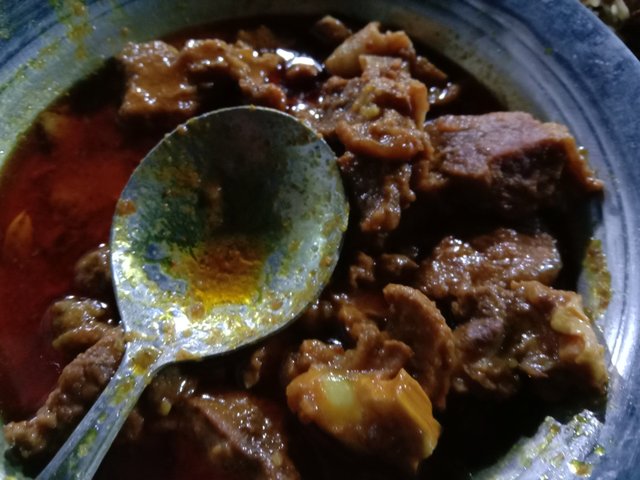 It is mutton korma and buffalo meat has been used to cook this dish. Many chefs use goat meat to cook korma. Korma goat meat is good for heart patients. but I felt that korma buffalo meat is better in flavor than korma goat meat.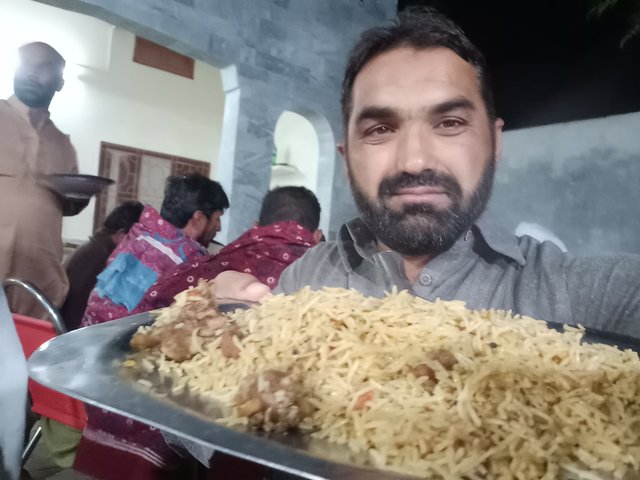 it is mutton pulao plate
food photos after eating
food photos after eating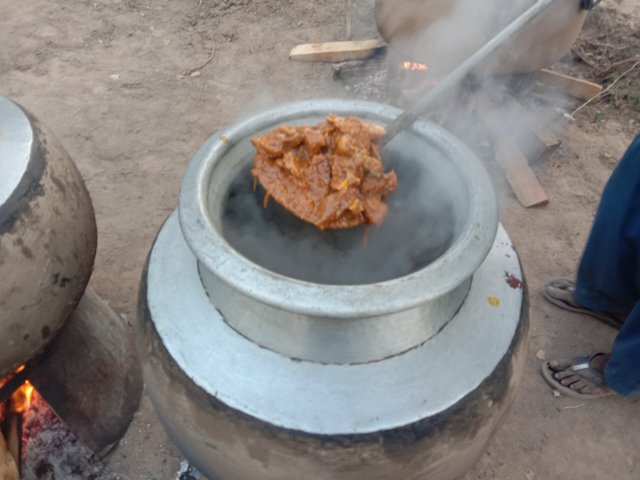 This post in my entry for the Bilpcoin Food Photo Contest which has some more days to run. Show us your food photo and you can enter too.If you have some good food photos, you can read contest rules here click on next link bilpcoin photo contest Wining Prize is 100 BPC tokens. dear never forget these tag .you must use tag #bilpcoin or #bpc.
I took all my photos from my vido mobile phone. hope you all enjoy my post.
@yousafharoonkhan
My twitter profile
My Youtube profile
My Dtube profile