Gracias a la lluvia que nos a mandando dios constate desde hace varios meses, las plantas de naranjas se han mantenidos vivas y produciendo para así yo cosechar, tener en casa y compartirlas con la familia.
Thanks to the rain that God has sent us for several months, the orange plants have been kept alive and producing so that I can harvest, have them at home and share them with the family.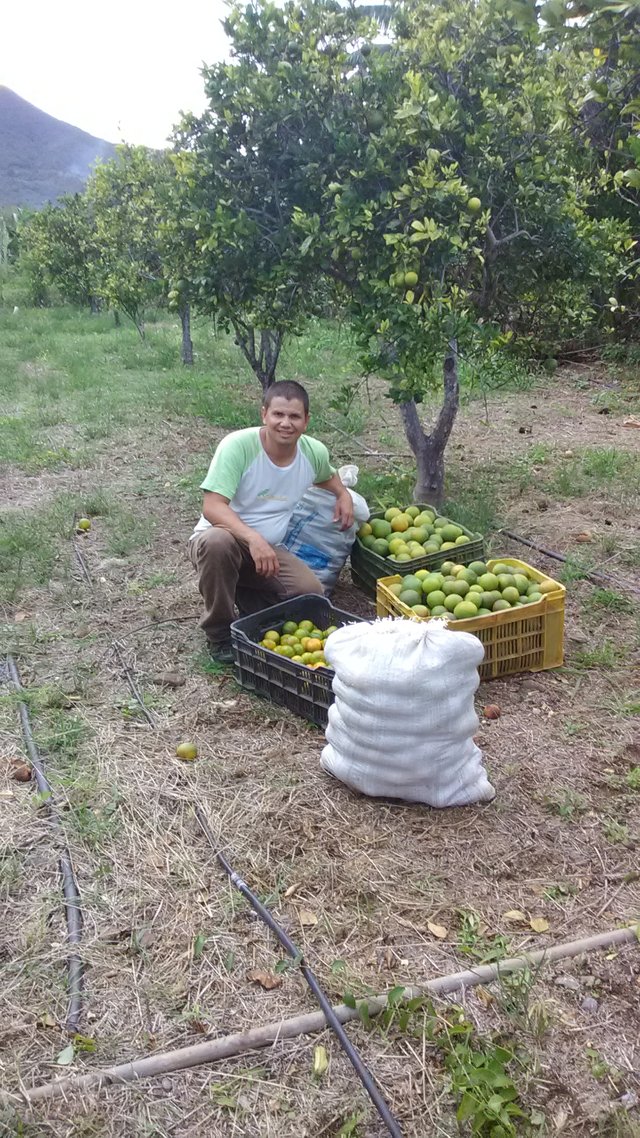 Cestas y sacos con naranjas y mandarinas.
Baskets and bags with oranges and tangerines.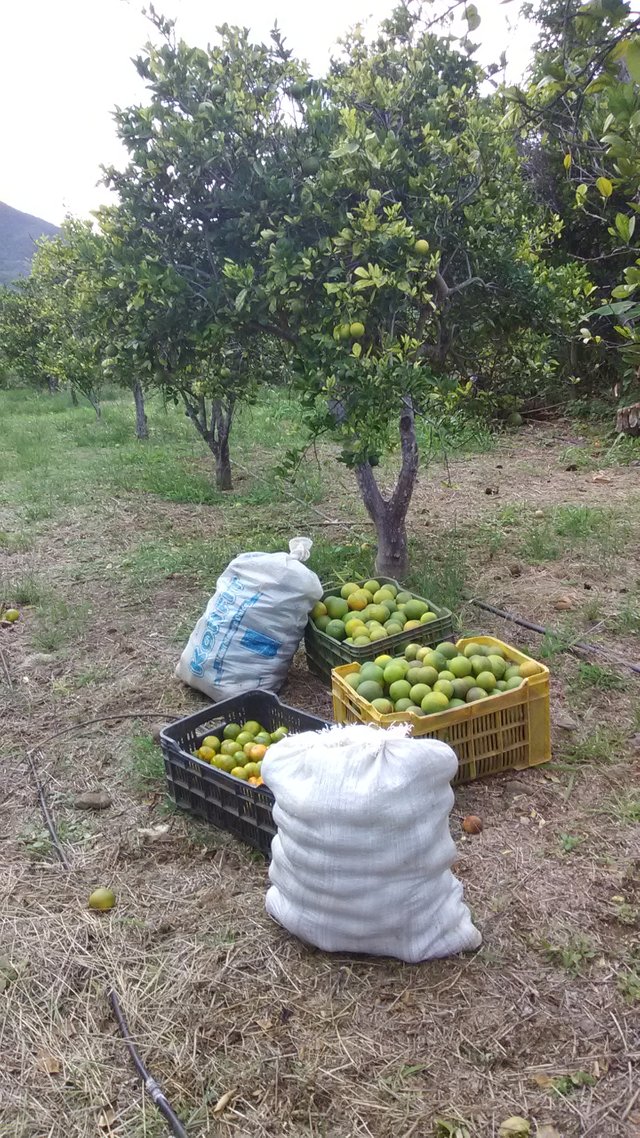 Planta de mandarina cargada.
Tangerine plant loaded.