Despedida de fin de año del colegio donde estudia mi pequeño hijo. El instrumento que le tocó llevar fue un charrasco el cual fue realizado con material reciclable,y lo realice con un tubito de metal el cual con un esmeril le hice varias rayitas transversal y con unos rayos de bicicletas hice los palitos para tocarlo y darle sonido.para sujetarlo le adapte un plástico.
Year-end farewell to the school where my little son studies. The instrument that he had to carry was a charrasco which was made with recyclable material, and I made it with a metal tube which, with an emery, made several transverse lines and with a few rays of bicycles I made the sticks to touch it and give it sound. to hold it I adapted a plastic.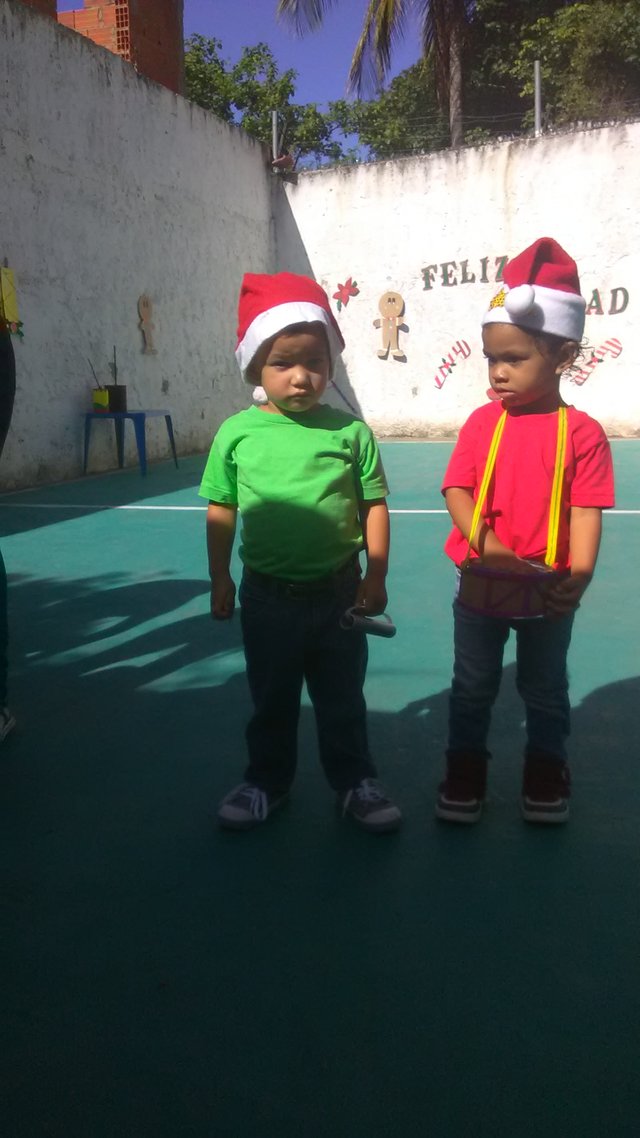 De verdad me quedo muy original el charrasco y mi niño estaba feliz de su compartir una mañana diferente con todos sus amiguitos..
The charrasco really was very original and my child was happy to share a different morning with all his friends.