It has been a while since we've had a good photo session... in fact, it has been a while since I've even made a post here!
Sorry about that!
Hello Felines and Hoomans of Steemlandia! I hope you have all been keeping well?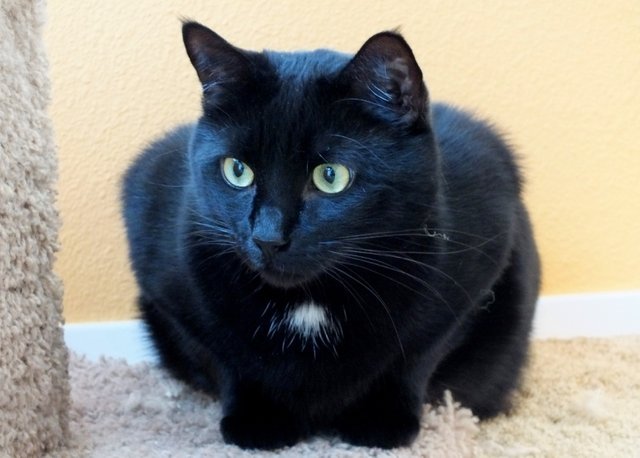 Aren't I fabulous?
So there's my portrait shot from earlier on. I rather like it, even though my Hooman calls it a "fail" because a piece of lint ended up on one of my whiskers... I dunno... I think it adds a "natural" touch and makes it look just a tiny bit less posed.
Of course, photographing cats can be not only a challenge... but also very much of a hit-and-miss affair!
Often we do hundreds of shots, just to get a handful that are presentable.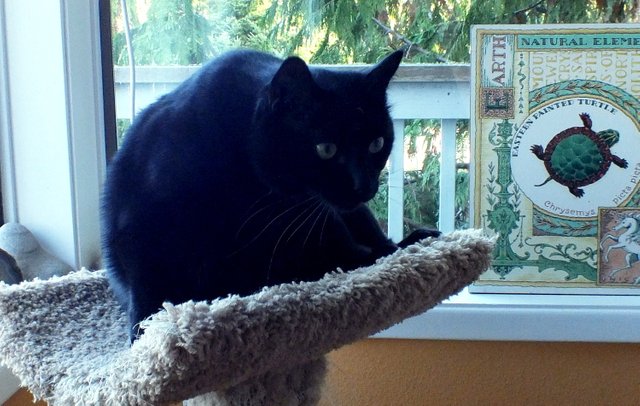 What do you want, Hooman?
Much of the time, I have to admit that I am simply not in the mood to be in the company of the Hooman's one-eyed machine and just give him dirty looks, or busy myself looking at other things... rather than pay attention.
He thinks he's very clever, dangling little objects on strings or tapping and scratching on surfaces to get my attention... but I know better!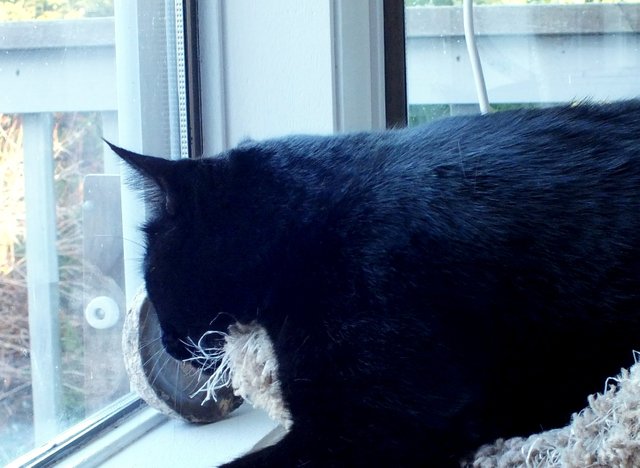 There's something outside I HAVE to see... the eyeball reflection in the window is a nice touch...
Of course, when all else fails, the best way to show disgust and disinterest is simply to start cleaning and preening!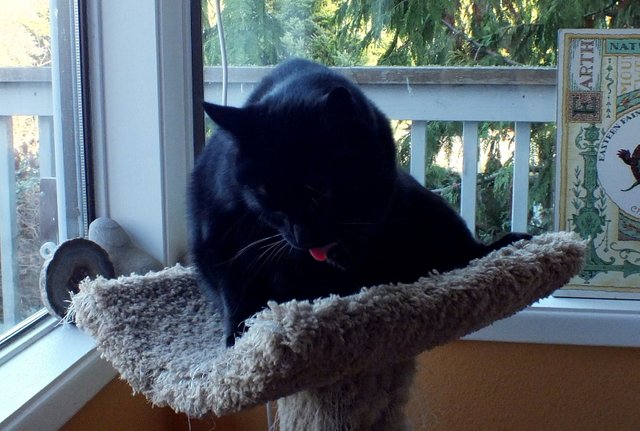 I wouldn't consider having a photo session without primping, anyway!
In the end, the Hooman decided to remove me from the cat perch, in hopes that I would show a little more interest.
Since my main interest was actually to get back to napping, I let him have a few shots... and then went back to the daily order of business!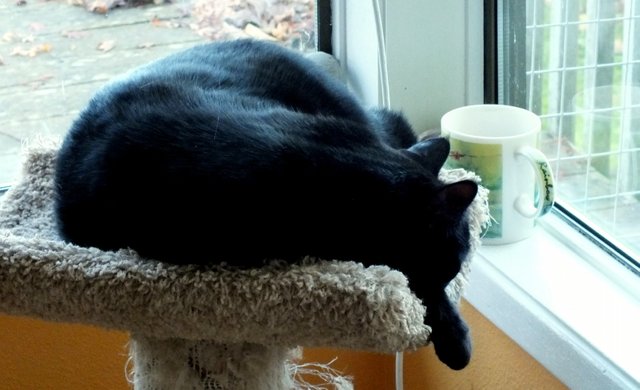 Ahhh... naptime, after all that WORK!
Thank for reading, and I hope you have all had a great day!
=^..^=
278 20191125