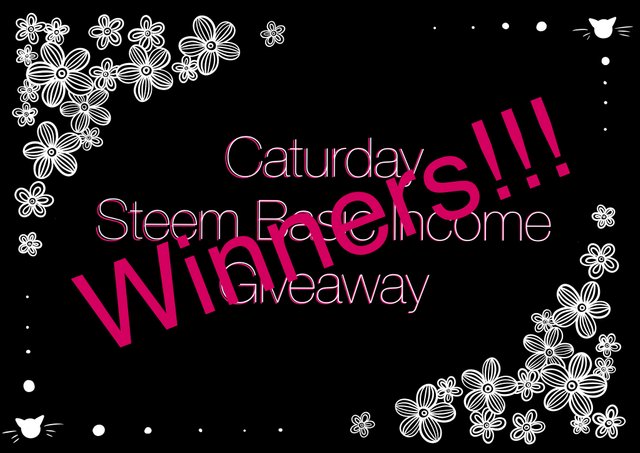 Thanks all for participating in the Caturday SBI Giveaway #25
The answer for the quiz this week "Answer the joke...Why are cats afraid of trees?"...cats are afraid of trees because of their bark! ;)
Thanks all for telling me the most favourite thing about cat.
I received 3 entries this week.
The winners are @iamraincrystal, @ninahaskin and @whatisnew.
Congratulations!
The proof of transaction is below.
キャタデー SBI ギブアウェイ #25にエントリーしていただき、ありがとうございます。

今週のクイズ、"次のジョークに答えてください…猫はなぜ木を怖がるのでしょう?"...は木の皮が怖いから(吠えるから)です。英語で木の皮をBARKと言いますが、この単語には "木の皮" という意味の他に "吠える" という意味があるので、猫がなぜ木を怖がるかと言いますと、そのBARK ということになります。

そして、皆さんの猫の一番好きなところについても、たくさんの答えをありがとうございます。

今週は3名のエントリーがありました。

@iamraincrystalさん、@ninahaskinさん、@whatisnewさんが当選です。
おめでとうございます!

以下、送金しました。

See you all at the next Caturday SBI Giveaway!
また次のキャタデー SBI ギブアウェイでお会いしましょう!