Hello to STEEMIT friends, today I want to participate in this recreational activity, which is done by the friend
@wakeupkitty
, where she asks us. Is there something you look back or forward to this December month? In this appointment I want to make a retrospective of my old drawings, comparing my current works, this is the area that I have developed most in Steemit, I would like to share these positive experiences this December.
"Drawings a before and after"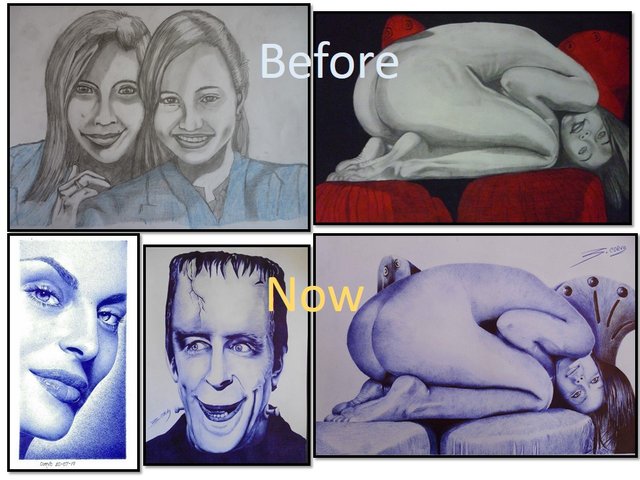 I always see my drawings from many years ago, in this way I can see the progress of my technique, it is very important to save the sketches and drawings, of our first experiences as cartoonists, being active in the practices we can constantly see the progress and improvement of our drawings.
Drawing from 15 years ago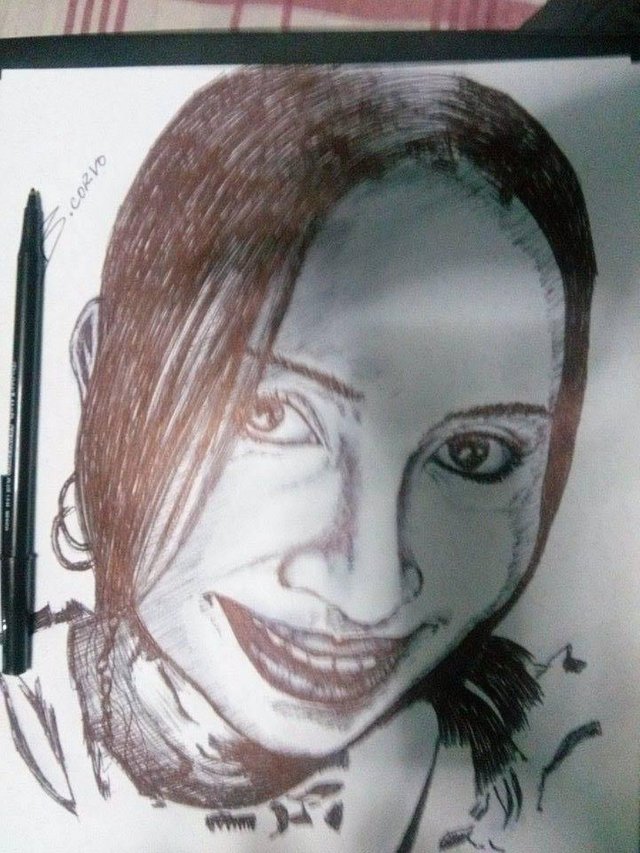 This work was done 15 years ago, they were my first practices with the pen technique, we can see that the paths are rustic and the texture is not well defined, nor the blurring is well distributed, in short it is a work of poor quality.

Current drawing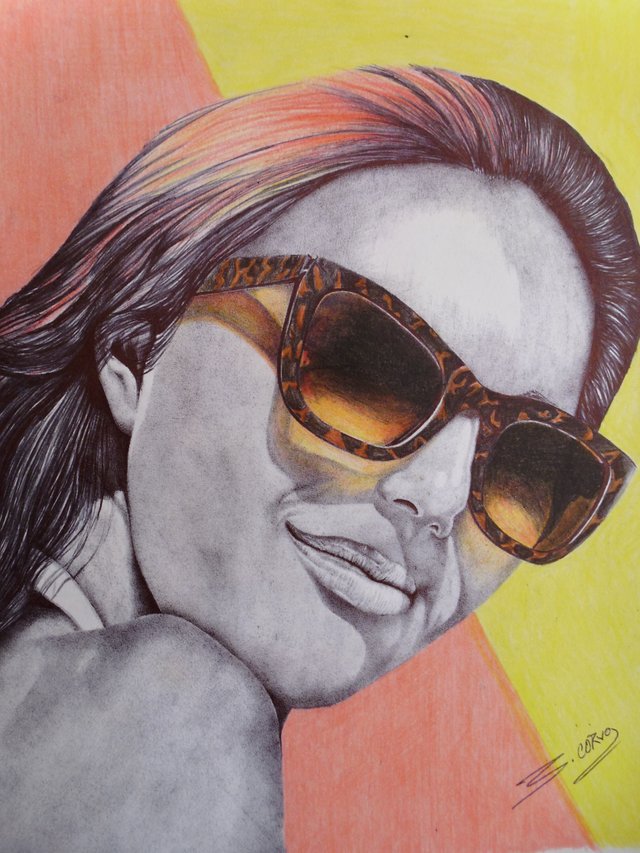 It's work is current, here we can see the positive progress in the technique, the paths are defined, the texture is smooth and well distributed, the blurring is fine, in a nutshell it is a good quality work.

Jobs that are in my Steemit blog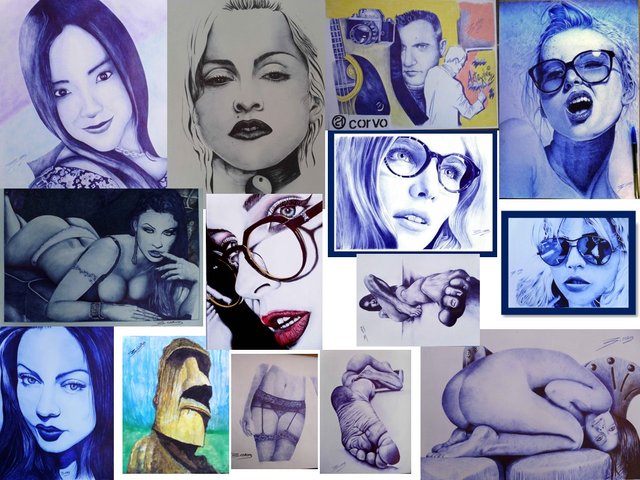 In this December of the year 2019, I make this retrospective of my progress the art of drawing, if you are interested in drawing, I invite you to visit me so you can see many publications that can help you as an introduction to drawing.

Thank you friends for your cooperation in the development of our community, greetings and success.
Here is the link to the contest
• contest