Hi Friends,
I got to about the ChallengeDac contest run by @challengedac Team and a post made by @citimillz
https://steemit.com/contest/@citimillz/join-the-challengedac-app-curation-contest-1000-chlp-tokens-for-every-participant
---
Challenge is a blockchain based gaming app unlike anything else.
Challenge allows users to win rewards instantly and for free by downloading the application.
Once download, a player can use their rewards to set up challenges to send their friends and family, like getting to work on time or going to the gym.
Here is the post that I have gone through and downloaded the app and created account as well.
I downloaded android version of app on my phone and its got within a minute because app size is 17mb and dont much space on phone.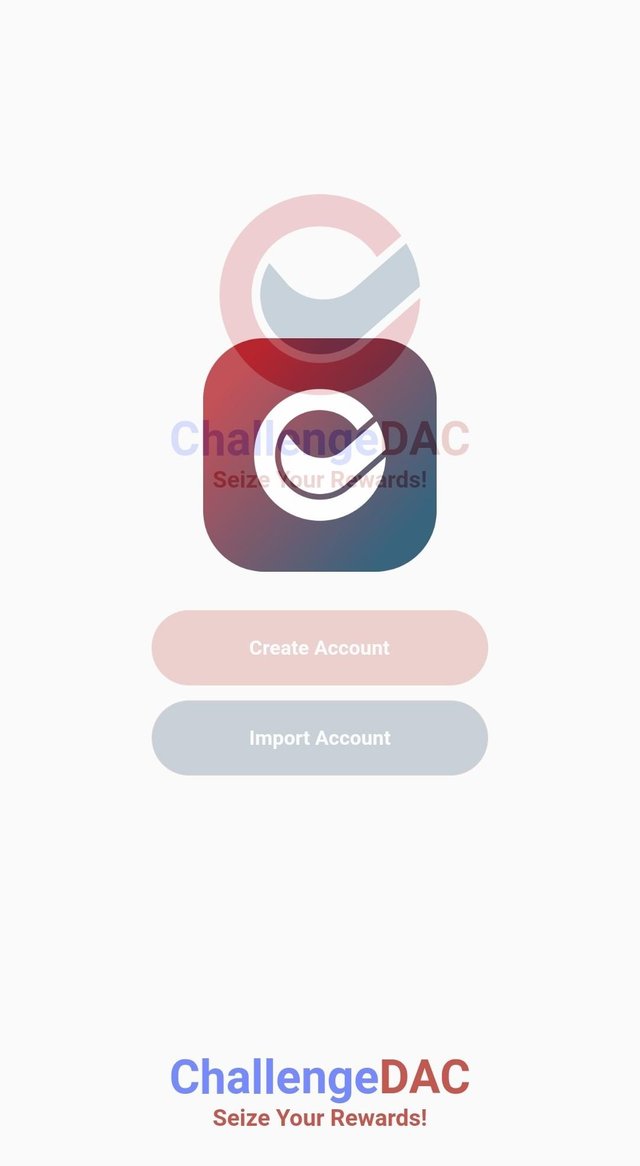 After opening the app I got the option to create or import account. Since I had no account so I went ahead with account creation and created a new one for me with user name alokkumar121
I got 20 CHL token immediately after creating account and its showing in this snapshot.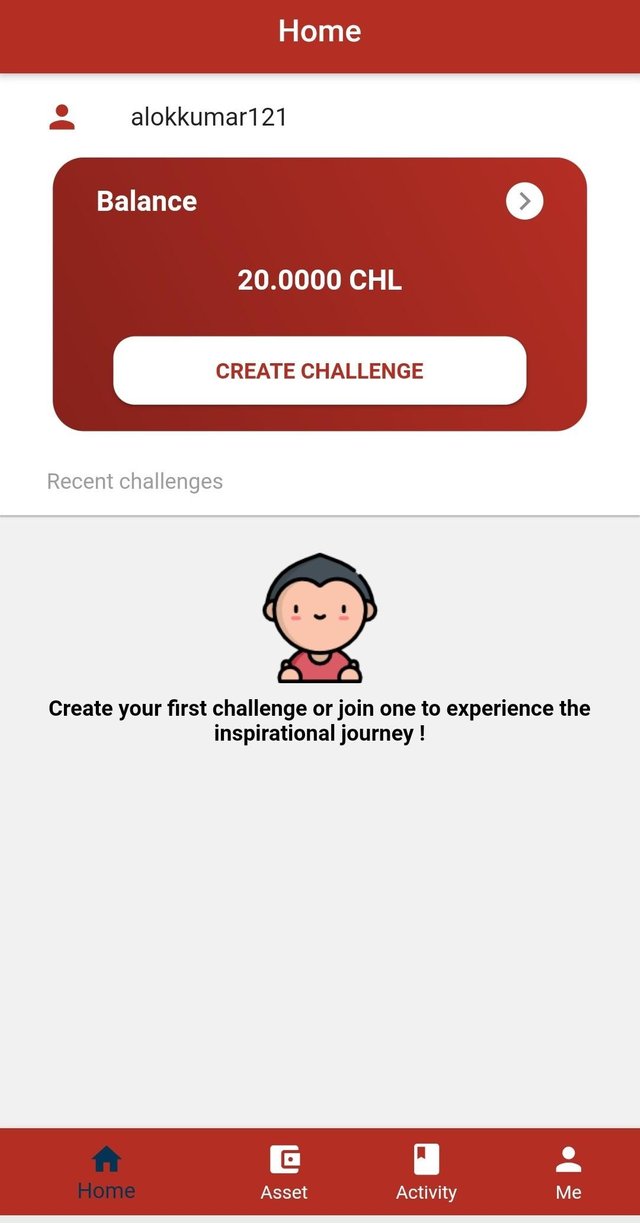 Here is another snapshot showing the CHL token credit transaction.
---
Entire process was super easy and smooth. It took only 5 minutes to install the app, account creation and mobile OTP verification etc.
Here I provide all the social media handles of ChallengeDac along with official website etc. Connect with them to have all the updates about this project movement.
ChallengeDac Official-
Website: https://www.challengedapp.io
Telegram: https://t.me/Challenge_DAC
Insta: https://www.instagram.com/challengedacdapp/
ChallengeDac YouTube: https://www.youtube.com/channel/UCnYWlP_UT6k5EIfuLSD3Spg
Twitter: @ChallengeDac
Discord: https://discord.gg/HHXFfV
Reddit : https://www.reddit.com/r/ChallengeDac
Thanks to @citimillz for sharing details about this contest.
Thank you so much.
Have a great weekend.