The co-founder of the @challengedac Dapp Mr Kent Eskam just uploaded a YouTube video yesterday about how the new Global Blockchain Social Media Platform App will bring about positive developments in the lives of humans. The Challenge Dapp is an App that is used to send and receive challenges. The San Diego Eos based App is a Geo-Specific and Time sensitive App meaning that a challenge sender must set the location at which the challenge receiver must be and also the time so the receiver can unlock a Crypto reward after carrying out the task. That is quite impressive. The App has a local currency called CHL which is used for payment on the Dapp. This coin is available on Newdex, Okex and even CoinGecko. ChallengeDac has a pegged token on Steem-engine.
The ChallengeOS Founder also mentioned that the App will also be used to empower School Children in Afrcan Countries who cannot afford their education fees. This means, someone can challenge a teacher to go teach in a school to unlock a reward or challenge a Student to go to school and learn so as to unlock a reward and take care of his or her needs. Mr Kent said this after he read a Steemit post from @mcsamm about the Girlsfoundation in Africa whose key aim is to empower school girls who cannot afford money for their education.
Watch this Awesome YouTube video of The Challenge App Boss!
Read more about ChallengeDac Dapp at https://www.challengedapp.io
Here is the Link to the ChallengeDac Curation and Tipping contest where you earn yourself a $1 Upvote from the @challengedac Steemit account with 100,000SP and you also earn 1000 CHLP (Pegged on @steem-engine) for writing a Steemit post about how you have downloaded and what you think of Challengedac App. You must use #challengedac as one of your tags.
https://steemit.com/contest/@citimillz/challengedac-dapp-tipping-and-curating-contest
Download App here:
Android:
https://play.google.com/store/apps/details?id=challengedac.com.challenge_dac_app&hl=en_US&fbclid=IwAR2JFSGfevOI84dn9ABypt0aV1M-tlWwW7k-J2laz79faPgvowsS3k1_URA
iOS:
https://apps.apple.com/us/app/challenge-fun/id1478759780
Check out my ChallengeDac contest endorsed by the @challengedac Team. https://steemit.com/contest/@citimillz/challengedac-dapp-tipping-and-curating-contest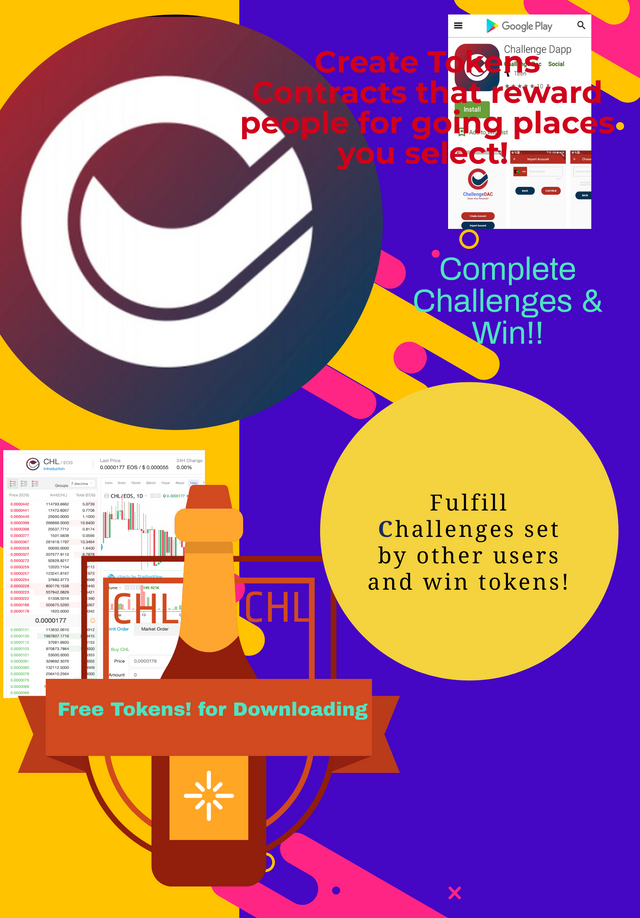 Buy CHL via @newdex-io:
https://newdex.io/trade/challengedac-chl-eos
Buy CHLP via @steem-engine:
https://steem-engine.com/?p=market&t=CHLP
ChallengeDac Official accounts:
Telegram: https://t.me/Challenge_DAC
Instagram: https://www.instagram.com/challengedacdapp/
Subscribe to ChallengeDac YouTube: https://www.youtube.com/channel/UCnYWlP_UT6k5EIfuLSD3Spg
Challengedac
Twitter: @ChallengeDac
Discord: https://discord.gg/HHXFfV
Reddit account: https://www.reddit.com/r/ChallengeDac