Greetings brothers and friends,
Matthew 4: 3-4
3 The tempter came to him and said, "If you are the Son of God, tell these stones to become bread." 4 Jesus answered, It is written: Man shall not live on bread alone, but on every word that comes from the mouth of God.


Satan tempts Jesus, wanting to make him doubt his identity, but he forgot that Jesus had already received his identity and was perfectly aware of who he was.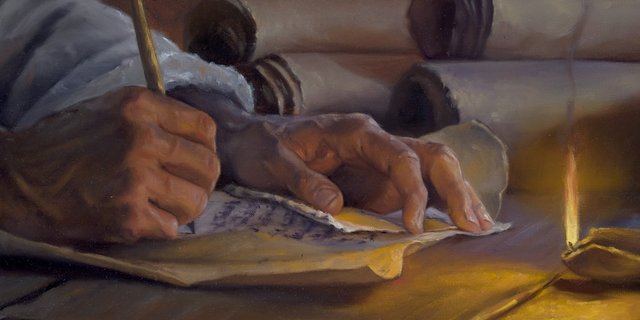 Source
Due to the fall of man, people have lost their identity, and consequently, they identify with the work they do, with the surrounding environment, in short, they identify with many things but do not have their identity well defined. That identity with which they were created and consequently, people are offered to the highest bidder.


Another thing that the enemy intended to achieve was not to depend on the father. Jesus could have transformed the stones into bread, but if he had, Jesus would not have depended on the father, but on his own efforts, and God wants us to depend on Him so that His Glory will be manifested in us.


Finally we see that Jesus replied: "It is written..." This demonstrates that the word has power, also gave us the ability to respond to Satan in the same way, incisive and effective, "It is written...". We can declare the word in any situation we are going through and God will give us the victory.


There is a word for each situation, and through it, we can get the victory.
References:

---
Posted from my blog with SteemPress : http://blessed-girl.repollo.org/2019/11/17/the-best-answer-written-is/
---