Hello everyone!!!
God will always be greater than anything or anyone. Praise the name of Jesus!!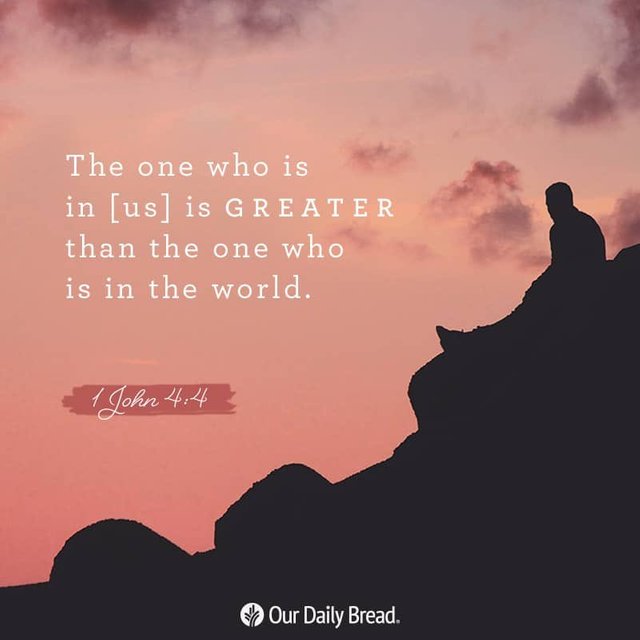 click here
You are from God, little children, and have overcome them; because greater is He who is in you than he who is in the world.
-1 John 4:4
New American Standard Bible
LORD, there is no doubt You rule over all the Heavens and those souls that don't even know anyone yet, but You know their hearts, their destiny, for You have numbered every hair! Thank you, LORD, for keeping us reminded that you're in control of everything. Praise be to God!!! Hallelujah!
God Bless and Have a blessed Sunday everyone!⛪
Thank you for stopping by:-)
May God our Father and the Lord Jesus Christ give you grace and peace.
God bless us all :-)
Please support @surpassinggoogle as a witness, Please vote him athttps://steemit.com/~witnesses and type in " #steemgigs" at the first search box.
If you want to give him witness voting decisions on your behalf, visithttps://steemit.com/~witnesses again and type in "surpassinggoogle" in the second box as a proxy.