Estimados amigos de Creativecoin y Classical-music, hoy le hablaré sobre la vida de uno de los compositores mas importantes de la lírica mundial, el gran maestro italiano Francesco Paolo Tosti, músico nacido en la ciudad de Ortona, hijo de un comerciante, de esta localidad, empezo sus estudios musicales desde niño, y a los 11 años se matriculó en el conservatorio de Napoles, donde debido a su gran talento recibió un salario por impartír clases mientras estudiaba, debido a una enfermedad abandono sus estudios y regreso a Ortona donde realizó sus primeras composiciones las cuales fueron rechazadas por dos grandes editoriales. La fortuna le empieza a sonreir al mudarse a roma y realizar diversos recitales como tenor solista, en uno de estos conoció a la princesa Margarita de Saboya futura reina consorte de Italia, ella le pidió que fuera su maestro de música.
[20191110_140022.jpg](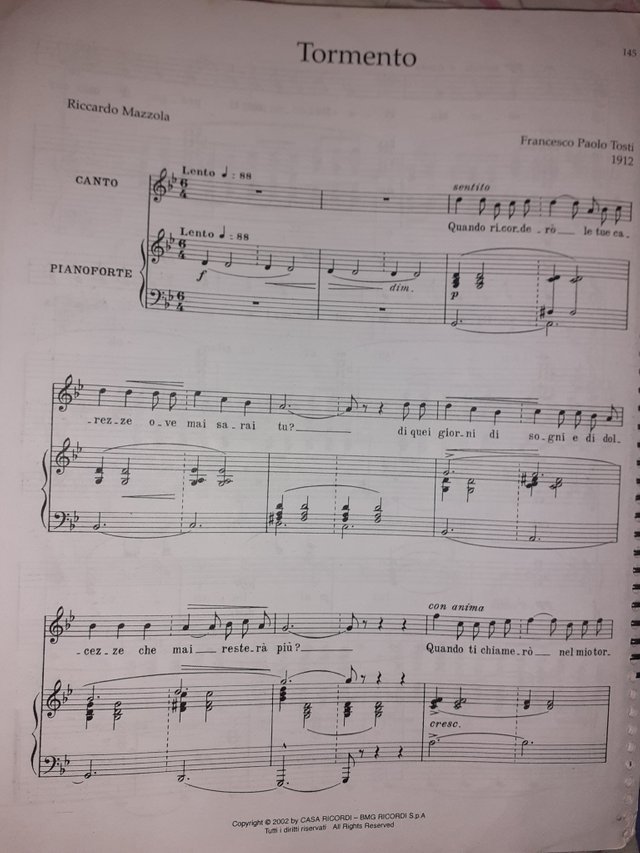 )
Se traslada a Londres donde desarrolla su carrera como cantante, pianista y compositor, adquiere la nacionalidad britanica, fué nombrado maestro de canto de la reina Victoria, le conceden el título de Barón,. En Inglaterra se hizo famoso y muy rico, por las canciones que compuso, cobraba muchisimo dinero por ellas, a pesar de su fama nunca dejo de visitar Italia. Al morir el Rey Eduardo VII vuelve definitivamente a Italia donde fallece, concluyendo una de las carreras mas brillantes de la lírica universal
https://steemit.com/sonicgroove/@edmundocentenor/sonic-groove-live-music-contest-week-10-tormento-de-tosti-mazzola-por-edmundocentenor
Dear Creativecoin and Classical-music friends, today I will talk about the life of one of the most important composers of the world lyric, the great Italian teacher Francesco Paolo Tosti, a musician born in the city of Ortona , son of a merchant, from this town, began his musical studies as a child, and at age 11 he enrolled in the conservatory of Naples, where due to his great talent he received a salary for teaching while studying, due to illness he abandoned his studies and return to Ortona where he made his first compositions which were rejected by two great publishers. Fortune begins to smile when he moves to Rome and perform various recitals as a solo tenor, in one of these he met Princess Margarita de Savoie future queen consort of Italy, she asked him to be her music teacher.
[20191110_140022.jpg] (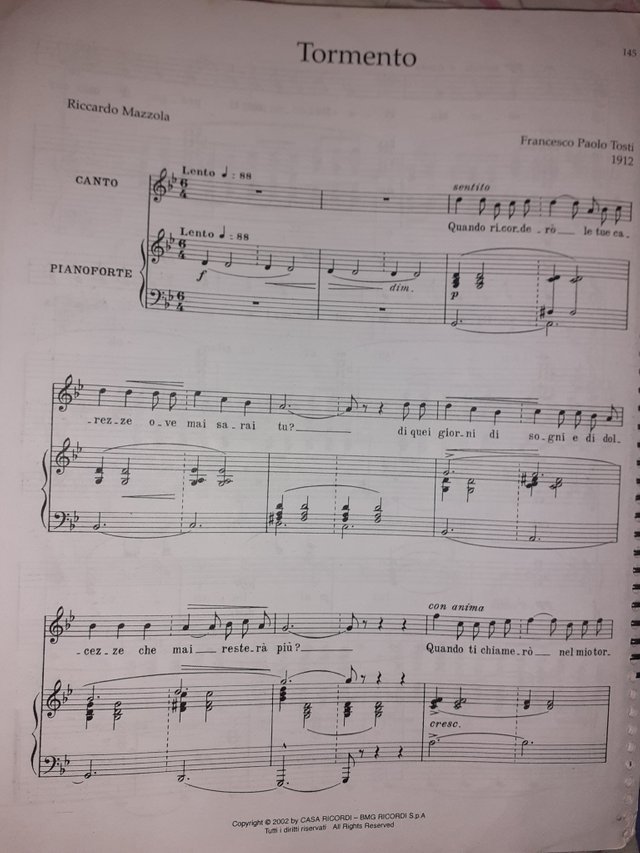 )
He moves to London where he develops his career as a singer, pianist and composer, acquires British nationality, was named Queen Victoria's singing teacher, granted him the title of Baron ,. In England he became famous and very rich, for the songs he composed, he charged a lot of money for them, despite his fame he never stopped visiting Italy. When King Edward VII dies, he definitely returns to Italy where he dies, concluding one of the most brilliant careers of the universal lyric
https://steemit.com/sonicgroove/@edmundocentenor/sonic-groove-live-music-contest-week-10-tormento-de-tosti-mazzola-por-edmundocentenor