DappOnline是全球领先的区块链应用数据和分发平台,每天这里都能发现最新最好的区块链应用。成立之初,我们就致力于推动区块链生态建设和发展,促进区块链应用落地。生态布局涵盖用户、开发者和投资商,面向不同人群提供个性化服务。加入我们,一起见证价值互联网的到来。
DappOnline is the world's leading blockchain application (DApp) store where you can find the latest and greatest DApp information and data every day. We will provide DApp development, DApp news, DApp data, DApp promotion and other services. We hope to promote the ecological development of DApp and let people discover the value brought by blockchain application. Looking forward to your participation, let us witness the arrival of the next generation Internet.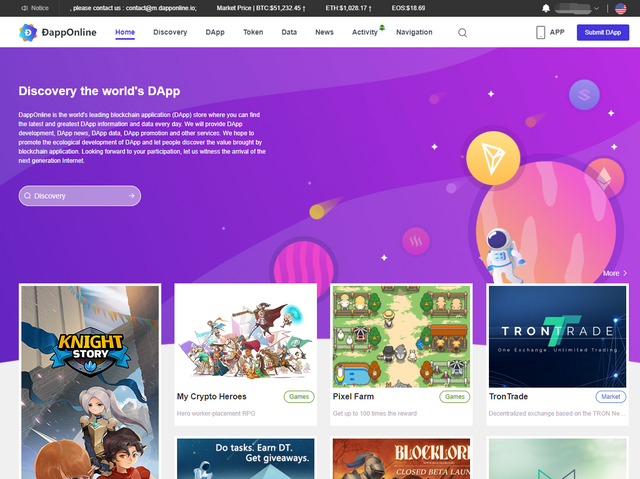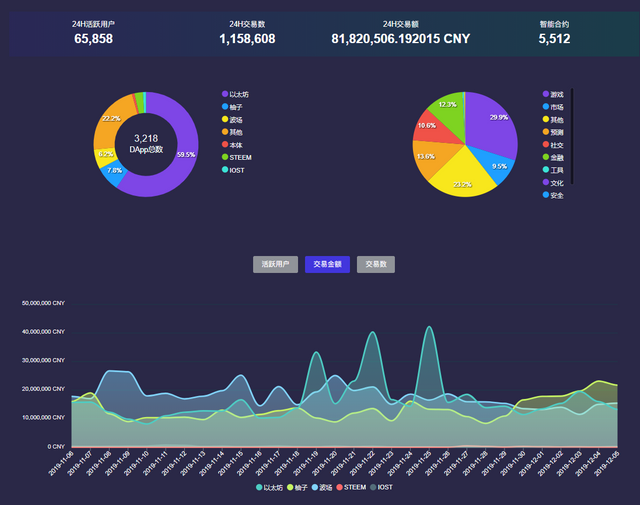 什么是DT?
全称DappOnline Token,用户在平台内进行评论、点赞等操作时,可以积累活跃值,通过活跃值数量,可以领取相应的能量。
DT既是用户在Live内的资产,同时也代表着用户在DappOnline平台的贡献值,持有DT的玩家可以按照一定比例兑商品/道具,如数字货币、游戏道具等。未来DappOnline也会拿出一定的平台利润,回馈给DT的持有者。
What's DT ?
Full name DappOnline Token, Users can accumulate active value when they conduct comments, thumb up and other operations on the platform, and get corresponding energy through the number of active value
DT is not only the asset of users in Live, but also represents the contribution value of users in DappOnline platform. Players holding DT can exchange commodities/props, such as digital currency and game props, in a certain proportion. In the future, DappOnline will also provide a certain amount of platform profits to the holders of DT.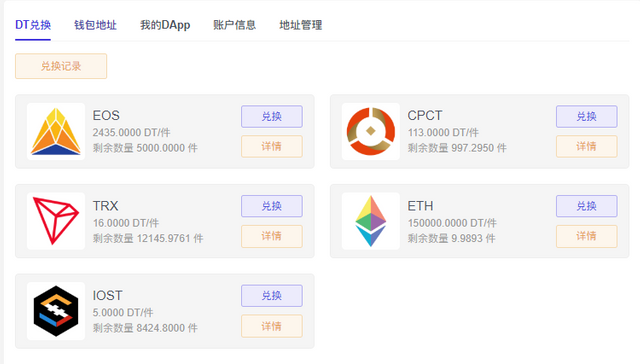 https://dapponline.io/
邀请码 urjfi2