This is my entry for #Colorchallenge #PurpleSunday
This photograph, or rather, a series of photographs, is significant for me twice.
On this day, no, it was a late evening, a little over a year ago, for the first time I refused automatic photography. I decided to try using customizable shutter speeds and apertures.
Also, this is my first night photography in the moonlight without a flash.
At that time, we lived in Moldova, the days were very hot, the air, in the afternoon, was as thick as jelly. We went for a walk in the evenings, when the sun hides behind the horizon.
Fortunately, it rained, and raindrops remained on the flower petals. The moonlight showed me a gleam on the petals. The camera was in the car, I decided to experiment.
As a result, we got such a purple photograph.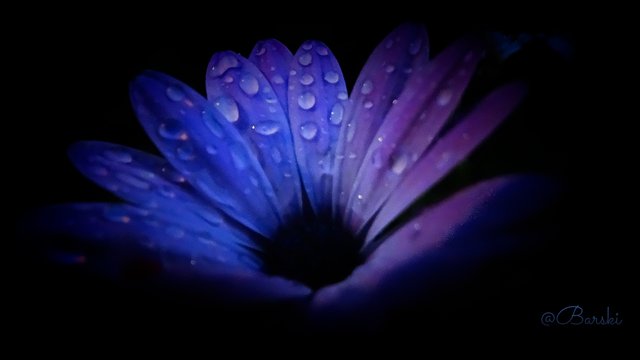 Photos taken with a Sony Cyber-shot DSC-HX300 camera
I edited a photo in the program PhotoDirector, which I also installed on my smartphone.
Author @barski
Ukraine