Walking around the block with my Yorkshire Terriers, these blooms caught my eye.
The flowers seemed to sparkle and glisten in the sunlight!
All photos were taken by @silversaver888 using iPhone 6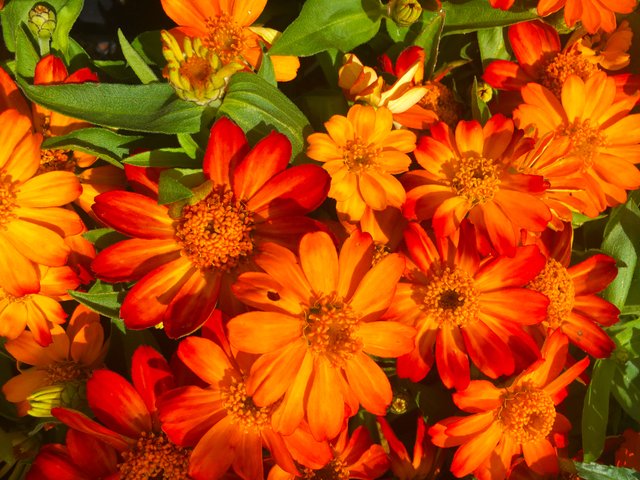 ---
These radiant flowers are from the same neighbor's front yard.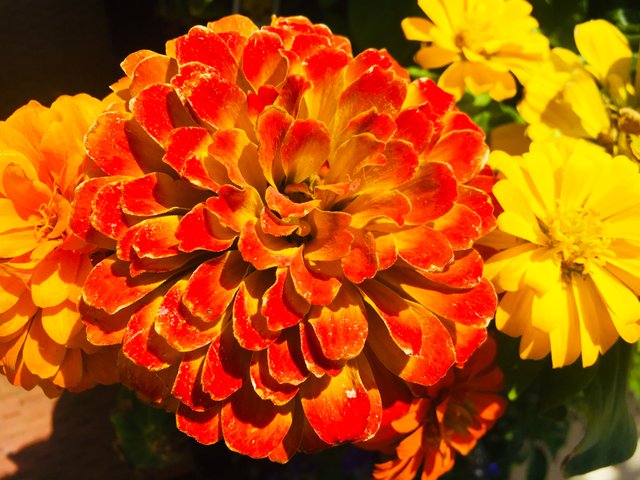 ---
I don't know the name of these flowers, and I intend shall ask my neighbor if she ever comes out of her house. I've seen her only once in the three years I've lived here. For certain she loves the color orange!
---
#colorchallenge was initiated by @kalemandra.

#colorchallenge
banners, day by day:
https://steemit.com/colorchallenge/@kalemandra/colorchallenge-rainbowmontage-and-daily-color-banners