SteemFest has just concluded for another year, but there were two presentations in this year's SteemFest that particularly caught my attention. Communities and SMTs! Unlike previous years, where a lot of new ideas were introduced, the presentations from the Steemit Inc team this year provided sneak peaks into two of the most anticipated features on Steem.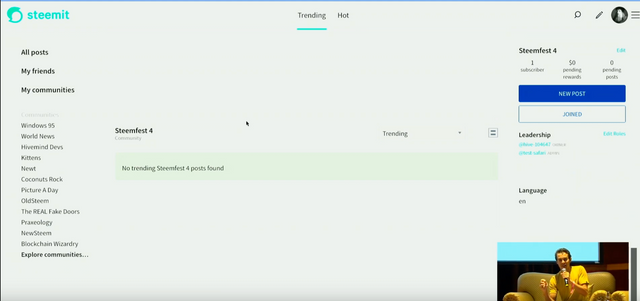 After what seems like an eternity, the long awaited **Communities feature is almost here! This morning @exyle recorded a very insightful video and post that looked at the Communities feature. Currently, this feature is only available to developers, but I can't wait for it to be available to the rest of the community.
When I powered up my accounts past 100k Steem a few months ago, it was in anticipation of this day when Communities would be on Steem. I hope to contribute a large part of my stake to building communities here. I have a few ideas in mind, the type of communities that I would love to be part of, but I wanted to get feedback from Steemians:
Which community would you like to be part of?
From the following list, let me know if there's a community that you would like to be part of here on Steem:
Deals and bargains - OzBargain is a very popular deals site in Australia that highlights all the different deals and bargains out there. It is a site that I frequently visit when I want to shop around for a bargain or need to buy something particular.
Book reviews/book club - I love books and would love to read up on book recommendations and reviews.
Travel - A community that would highlight travel tips from locals.
Crypto trading/investing - Analysis of new crypto projects, crypto news, and technical analysis.
Parenting tips and support - Parenting is not an easy thing, and having a supportive community to discuss issues around parenting would be something I'd really be interested in.
These are just some initial ideas I had. Let me know in the comments below if you would be interested in any of these communities, or if there's any other community you would like to see.
Like I said, I'm looking forward to putting my SP toward building some of these communities, so please stay tuned to the communities that I will be building here.
---
Sign up for Crypto.com and receive $50 when you stake 50 MCO.
---
Binance, the best exchange to buy and sell Steem and other cryptocurrencies
---