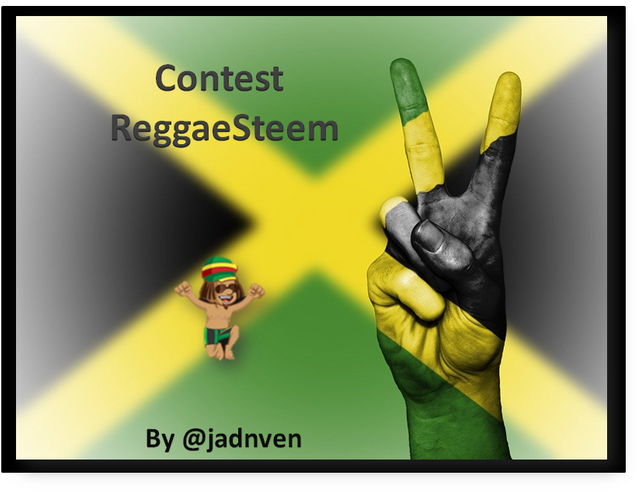 Contest Rules:
1.- Create a post where you must show four publications that are related to the #reggaesteem label, and leave an analysis or summary about each one of them, the analysis must be at least 40 words long to be considered valid, that is, in total there will be four analyses to be shown.
2.- The selected publications must be referenced with their respective source link and their author
For example:
Selection 1:
(Name of the publication)(link)
(name of the author)
(Analysis)
3.- Leave the link of your publication as a comment of this publication to be located and attended in due time.
4 .- Must give resteem to this publication to promote the contest and #reggaesteem effectively.
5 Follow the sponsors of this contest: @josevas217 and @jadnven.
6 .- The publication created must present the tags #jahm and reggaesteem, can also be presented in Spanish, but preferably should be in English for greater acceptance of the readers of the tribe #reggaesteem.
This award is considered for four winners and distributed as follows:
200 Jahm 1st place
100 Jahm 2nd Place
60 Jahm 3rd Place
40 Jahm 4th Place
Source Link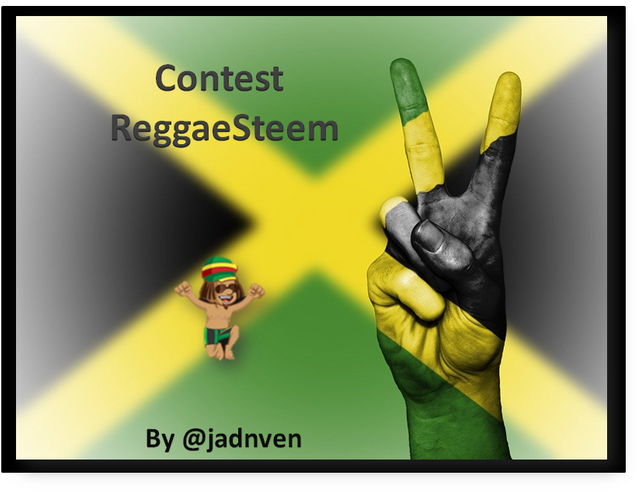 Reglas del Concurso:
1.- Crear un post donde deben mostrar cuatro publicaciones que estén relacionadas con la etiqueta #reggaesteem, y dejar un análisis o resumen sobre cada una de ellas, el análisis debe tener 40 palabras como mínimo para ser considerada válida, es decir, que en total serán cuatro análisis a mostrar.
2.- Las publicaciones seleccionadas deben ser referenciadas con su respectivo link de origen y su autor
Por ejemplo:
Selección 1:
(Nombre de la publicación)(link)
(nombre del autor)
(Analisis)
3.- Dejar el link de su publicación como comentario de esta publicación para ser ubicada y atendida oportunamente.
4.- Deben dar resteem a esta publicación para promover el concurso y a #reggaesteem de manera efectiva.
5 Seguir a los patrocinadores de este concurso: @josevas217 y @jadnven.
6.- La publicación creada debe presentar las etiquetas #jahm y reggaesteem, además puede estar presentada en idioma español, pero preferiblemente debe ser en inglés para mayor aceptación de los lectores de la tribu #reggaesteem.
La premiación está considerada para cuatro ganadores y distribuida de la siguiente manera:
200 Jahm 1er lugar
100 Jahm 2do Lugar
60 Jahm 3er Lugar
40 Jahm 4to Lugar
Fuente Link

This is an Invitation to join #ccc for Guaranteed 👍 Daily Income 💵 and Payout 💸 for Newbies (2.0) 🐟 🐜 🐛 in #ccc 👣 and Follow 👣 the Honor Code 🏅 - the Creed (Conditions and Limits Inside)com/ccc/@freedomshift/guaranteed-daily-income-and-payout-for-newbies-2-0-in-ccc-and-follow-the-honor-code-the-creed-conditions-and-limits-inside)
AND
the latest update <<< please click to read.
I hope you enjoyed it, if you have any recommendations, please can leave it through a comment
This has been all for the moment.


---
Posted via ReggaeSteem | Reggae Culture Rewarded