Thank you @barski for the reward, here is my cat jagger today in a box enjoying his nap while preparing for the big catching game later with the big cats.
Jagger likes to fit in places where nobody could get in except him, see it here.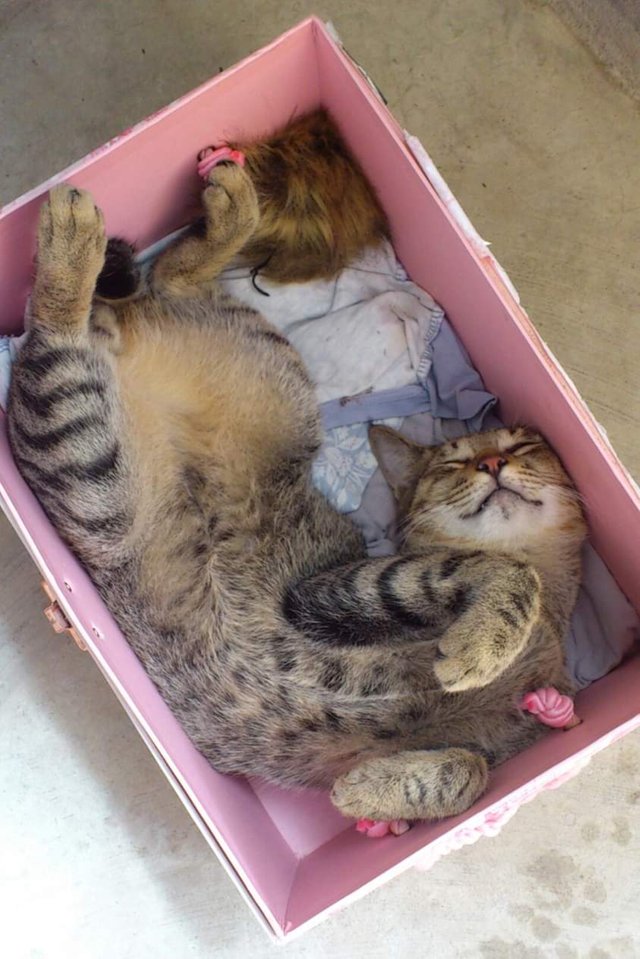 It's my mom's dilapidated sewing box thrown away but jagger has it.