Hello, I am taking part in NaNoWriMo 2019. For those of you who don't know NaNoWriMo stands for National Novel Writing Month. (I guess it should be called InaNoWriMo as it is now International!) The idea is to write a novel length story (at least 50000 words) in one month (so at least 1667 words a day for 30 days). Last year I took part and "won" (ie I wrote over 50k in a month). This year I am going to give it another go.
As I did last year I will use @MarianneWest's daily freewrite prompt as a starting point (so each day I will use themostdangerouswritingapp.com and write for 5 minutes with @mariannewest's prompt in mind. I will then write another 1500 odd words and publish it on the blockchain so you can see what crap I come up with!
Today is 4rd November 2019 and I am using yesterday's prompt to write the forth chapter of my story
(https://steemit.com/freewrite/@mariannewest/day-744-5-minute-freewrite-sunday-prompt-knee)
You'll notice I changed the main character in this chapter's name after the freewrite. It was to similar to the character in the last chapter
...
Today's prompt is:
Knee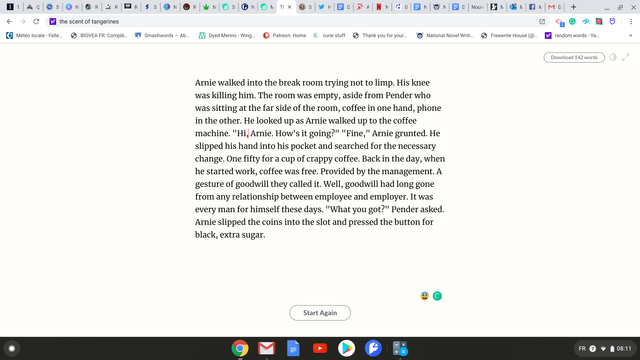 If you are interested you can find the previous Chapters here One, Two, Three
Jack walked into the break room trying not to limp. His knee was fucking killing him. He shouldn't be working. He should be at home with his feet up, TV remote in one hand, cold beer in the other.
The room was empty, aside from Pender who was sitting at the far side of the room, coffee in one hand, phone in the other. He looked up as Jack walked up to the coffee machine.
"Hi, Jack. How's it going?"
"Fine," Jack grunted. He slipped his hand into his pocket and searched for the necessary change.
One fifty for a cup of crappy coffee.
Back in the day, when he started work, coffee was free. Provided by the management. A gesture of goodwill they called it. Well, goodwill had long gone from any relationship between employee and employer. It was every man for himself these days.
"What you got?" Pender asked. Jack slipped the coins into the slot and pressed the button for black, extra sugar.
"Coffee. What you think I've got?" Jack grunted.
"Don't be an arse. What's your route?"
Jack looked up.
"The long one. I'm Scotland bound."
"Oh fuck."
Yeah. Fuck.
The route from London to Edinburgh was the least favourite of every driver in The Slow Coach Company. Unlike the "normal" coach companies, The Slow Coach prided itself not in how quickly and comfortably it could transport passengers but in how many different out of the way places it could stop in on the way. Tickets were cheap and valid for a week. In theory, you could hop off in some obscure seaside resort, stay for the day and then hop on the next one. And some people did just that. But a lot of the passengers - most of them in Jack's experience - chose to stay on the coach and complain all the way.
The Slow Coach Company was started five years ago and like all employees, Jack had had the story of its birth rammed into his brain. It was the brainchild of Brian Kilter, an out of work bus driver from Humpbuckle-On-Sea, a rather - in Jack's opinion, anyway - shitty little town on the east coast of England.
It was Brian's childhood nickname, rather cruelly given to him by one of his teachers in school, that became the company name. One games lesson a rather exasperated PE teacher shouted "Come on Slow Coach!" at the rather overweight boy as he ran rather half-heartedly around the athletic's field. It was yelled only once by the teacher and was presumably meant as encouragement. But children being children was seized upon and soon the whole class were yelling "Slow Coach! Slow Coach! Slow Coach!" with enthusiasm. It stuck and Brian was lumbered with it. Brian had hoped it would be left behind when he left school but unfortunately one of the apprentices in the delivery company he joined was in the year above him in school.
"You're Slow Coach, ain't yeah?"
The name stuck.
Years later, unemployed and sitting in the village pub nursing a half pint he overheard a conversation between Sandra the owner of the souvenir shop her husband, Pete who edited the local paper (and in truth wrote all the articles being the only employee) and Bert, the landlord of the pub.
"The problem is: no one ever comes to towns like this anymore. Time was you'd have coach loads of tourists visiting various seaside towns. But now, everyone wants to take a cheap flight to Spain."
"People don't travel anymore," Bert agreed. "Not really. Everyone is in too much of a hurry to get somewhere. No one takes the time to enjoy the journey."
Brian had lost both his job a bus driver (the local routes had been cut) and his mother in the last five months had plenty of time and some capital (his mother had left him a surprisingly large amount of money). Sitting in the pub listening to the locals Brian had an idea. What if, instead of taking the easy more direct motorway routes, a coach company took the scenic route, took pleasure in visiting the smaller towns and villages. It would serve two purposes, he reasoned. The villagers could use it to replace the local bus services that had been ripped away from them, and the villages themselves would benefit from tourists rediscovering them.
Brian told the others about his idea. Expecting them to laugh at him, he was hesitant at first, but Pete and Sandra were so positive he soon found himself producing a business plan, buying a small bus and driving a route between London and Humpbuckle-On-Sea, taking in other small neglected towns on route.
Pete's articles on the new business (Sandra absolutely insisted it should be called The Slow Coach Company - "it is just perfect darling! It perfectly sums up what you do!) were picked up by the nationals. It struck a chord with the nation and before long Brian found himself not with just small bus but with a fleet of coaches, with small villages and towns contacting him to ask to be put on the route.
Jack joined three years ago. He was fifty eight, had just been made redundant and the job centre offered retraining. It was the kind of offer he couldn't refuse: take the training and we'll set you up for a job, or lose your benefit, your housing and starve to death. Okay, they didn't quite put it like that, but close enough. Jack had nine years until he could retire (unless they changed the pension age again) and - with the gaps he had in his work history - he was going to struggle to get the full pension. He agreed to retrain and took the job at The Slow Coach Company.
At first, Jack had enjoyed it. He got to visit parts of England he never even knew existed. Small off the beaten track villages, hidden gems that sparkled with enthusiasm and gratitude when he pulled in to the carpark for a scheduled stop. He was on the shorter routes at first, and many of the passengers were either locals using the service to hop from one village to another or walkers and tourists.
But after a few months he was "promoted". That was how Evelyn, his direct line manager, had put it.
"You'll get to see more of the country!" she said, her eyes sparkling. She took a sip of the horrible coffee she had asked Jack to buy her before their meeting. "It will mean you will be staying over sometimes, so that is good too! Like a bit of a holiday for you."
Jack, a great believer in the adage "if it seems too good to be true it probably is" didn't believe a word of it.
He was proved right.
The cost of the tickets for The Slow Coach was cheap. In fact they advertised that their prices were 1970's prices. The expenses they paid also seemed to be at 1970's levels. If Jack wanted a decent bed - with or without a decent breakfast - he found he had to pay for most of it out of his own pocket.
There were no unions in The Slow Coach. There was no staff representation. If you weren't happy, management said, you can always leave. Their door was always open.
So, Jack was stuck in a job he didn't like with almost as many outgoings as incomings. He was skint. And to top it all his knee was buggered. He needed an operation but couldn't have one because he couldn't afford to take the time off.
Pender slapped him on the back as he passed.
"Good luck, mate."
Jack downed his disgusting coffee and walked out, trying to limit the limp and ignore the pain. Evelyn was in the office, her feet on the desk talking on the phone. She raised her hand in greeting as he signed in. He smiled, wave back and took the keys to the coach. He checked over the vehicle, sighed when he found a plastic bag under one of the seats. He peeked inside it. A dirty nappy and a half-eaten apple. He went back into the office. Evelyn was still on the phone. She was trying to talk like the call was work, but she wasn't fooling Jack. She smiled and he through the bag into the wastepaper basket by her desk. He hoped it had just been emptied. He signed more forms and got onto the bus.
Jack started the engine. One thing the Slow Coach Company didn't skim on was the coaches. They might not have the latest in WiFi technology - or anything in the way of comfort - but the coaches were all brand new and well looked after.
He pulled the coach out into the late night traffic. Even at this time the streets were full of cars. He raised a hand as another Slow Coach pulled into the depot. Ed was driving. The end of his shift. Lucky bastard.
There was a small queue at the stop. Jack pulled in and opened the doors. His knee was killing him. He wasn't sure how the hell he was going to manage to drive this thing for the next three hours before the first proper stop.
A couple pushed their way onto the bus. He took their tickets scanned them and handed them back. Some old guy wanted to cause problems. There was always one. Thought everyone should be cheerful all the time.
"You know manners are free, young man?" The old tosser said. Young man. Jesus, how old do you have to be to think a guy on the wrong side of sixty was young?
"Move along the bus please, sir."
All the tickets scanned and the passengers seated, and Jack closed the doors. From the corner of his eye he could see someone running towards the bus. He pretended he didn't see them. The doors shook as the person hammered them. Jack looked up. A girl stared at him through the glass. She was young. Twelve. Thirteen maybe. Whatever… too young to be hanging around in a bus station for another four hours. He pressed the button and the doors hissed open.
The girl nodded her thanks and gave him her phone to scan.
"Take a seat, kid. Be quick about it too," he said. "I'm late as it is."
…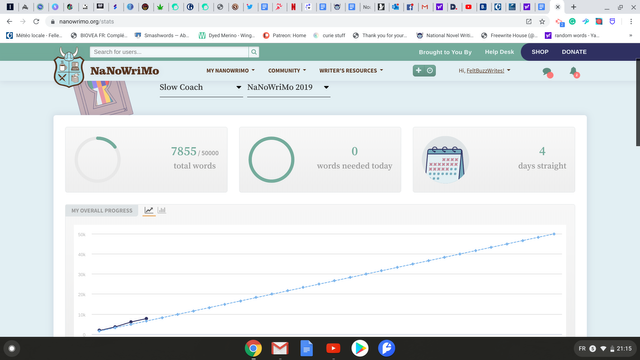 ...
40% of the author rewards of this post are divided amongst the following accounts: @steempeak, @freewritehouse, @steemchiller, @thealliance, @theluvbug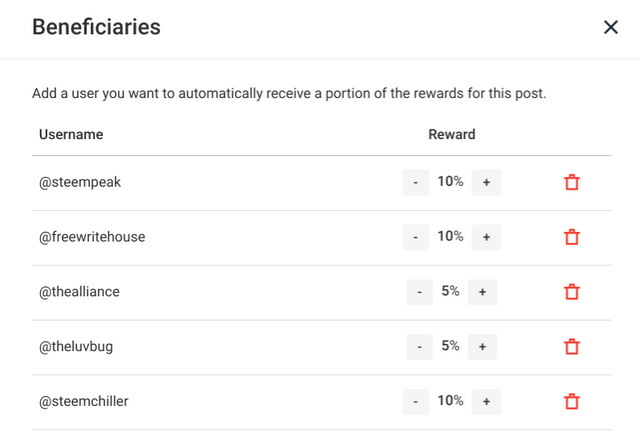 …

As well as Steem upvotes I upvote posts in the following Tribes: #leo, #palnet, #sports, #weed, #marlians and #creativecoin #neoxian #sonicgroove
![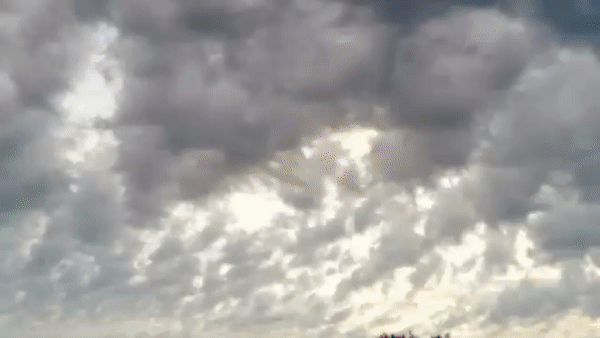 )
@felt.buzz curation accounts: @felt.buzz.pal @felt.buzz.leo @felt.buzz.sports @felt.buzz.weed @felt.buzz.marl @felt.buzz.ccc @felt.buzz.neox @felt.buzz.sonicgroove
…
…

Join us at the Freewrite House for fun and games!!! Weekly drawing for SBI memberships and so much more!!

Proud member of two GREAT houses:
...





@steemitbloggers has evolved! We are now the #PowerHouseCreatives


....


…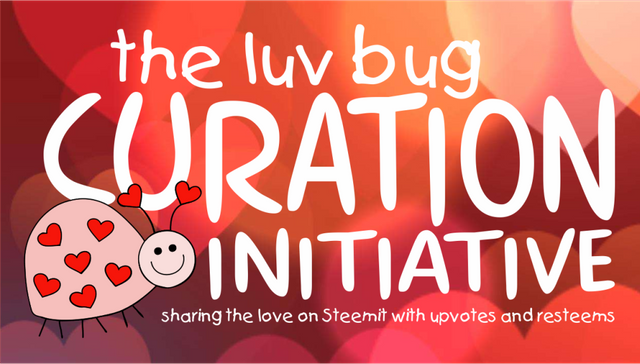 Do your posts need some more luv? Come and meet @theluvbug!
Resteems, and upvotes for quality posts!
…
Supporting the Steem Family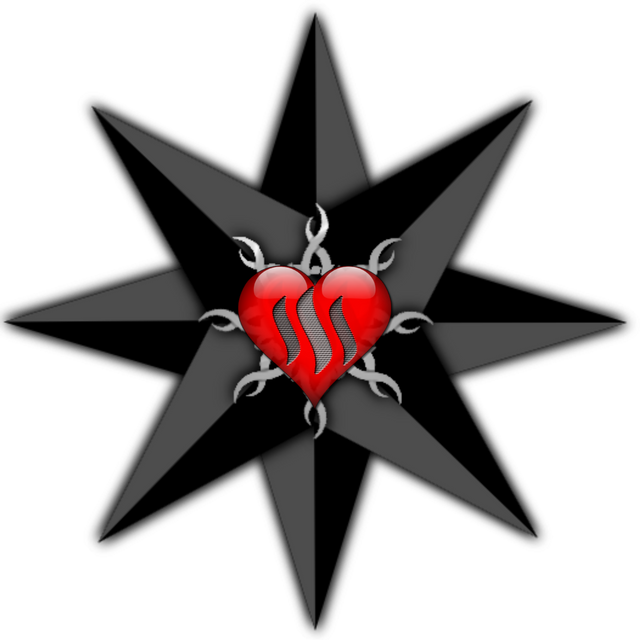 Join @thealliance