😋🍅🔥Here is My Step By Step SALSA Canning post, 2 Days In The Making, you have been waiting for folks!
💁🔥 I finally finished canning my Homemade Salsa! I like to spend the first day blanching and removing the skins from all the Tomatoes first, then chop them on day one, making day 2 much easier with chopping all the remaining veg. ( Jalapeno Peppers, Red Bell Pepper, Red Onion, fresh Garlic, Celery, And Cilantro Herb) WHEW! Then cooking and Canning Up 17 Jars!
👫👬Usually done with my 2 sons and Hubby in one day, but this year was done out at my country property in the Camper! Oh What fun with little space, but my hubby did help me a bit with jarring them up, Thanks!
---
Any Upvotes or Resteemes Are Much Appreciated To Get My Post Noticed, I DO NOT USE BOTS, THANKS!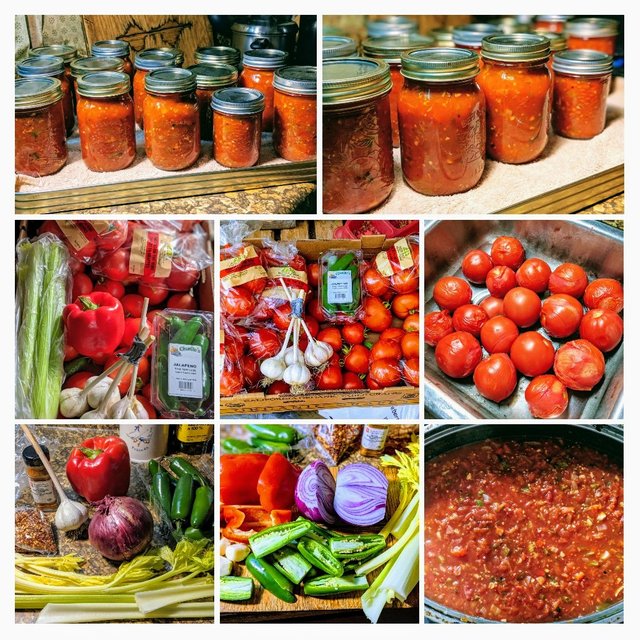 😋🍅 My Fresh Salsa Is NON GMO, NO PRESERVATIVES, NO ADDITIVES, Loaded with nothing but fresh Goodness!!
🍅😋 There is absolutely no comparison to store bought, even a year later you can open a jar and it still tastes as though you just made it fresh, A Total Labor or Love thats Mmmmmm, DELICIOUS!!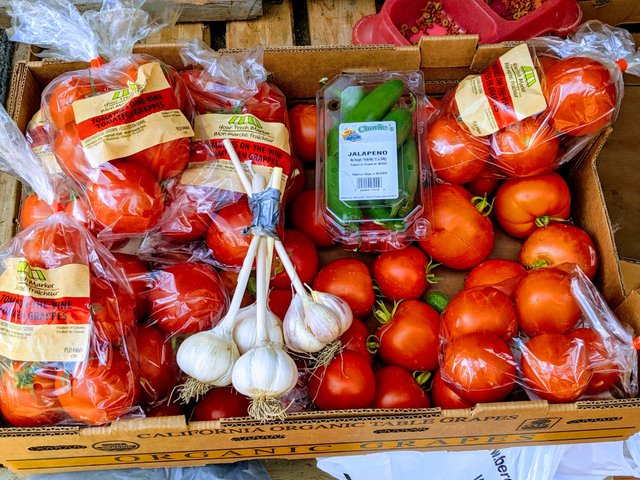 💁🍅 Lets Start Canning! I just make everything with what I have from scratch, no recipe dont ask me how many tomatoes I used lol, just chop all veg. into a pot, cook it for at least an hour, the Jar it up!! But for the full process times, and some mesurments for Vinegar, salt etc.
☑ here is a Salsa Canning guideline and recipe Link, Create your Own and Add What you like!!:
https://noshingwiththenolands.com/homemade-canned-tomato-salsa/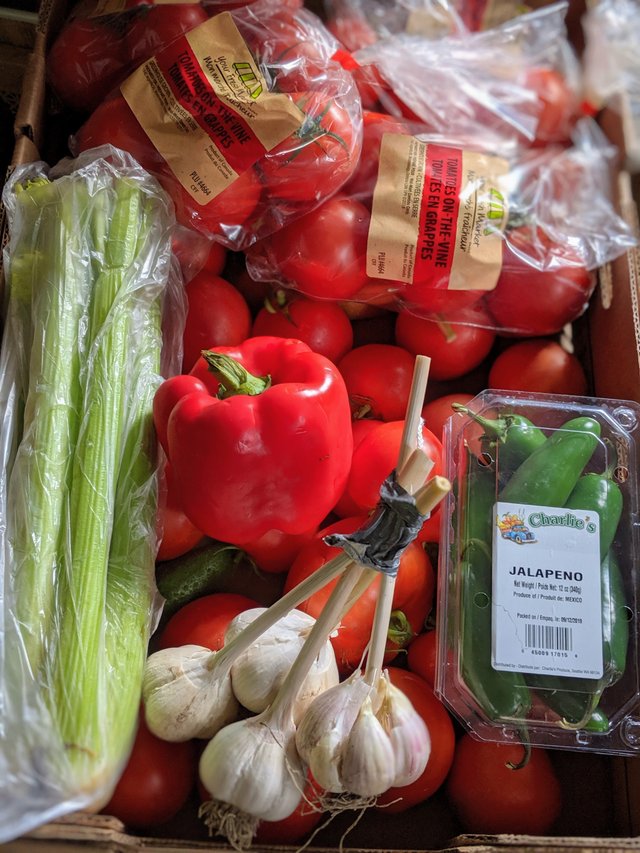 ---
💁🍅 Day 1 Blanching And Processing Tomatoes:
Only need to put tomatoes in boiling water for about 1 min. Then cool before peeling skins off, So Easy!!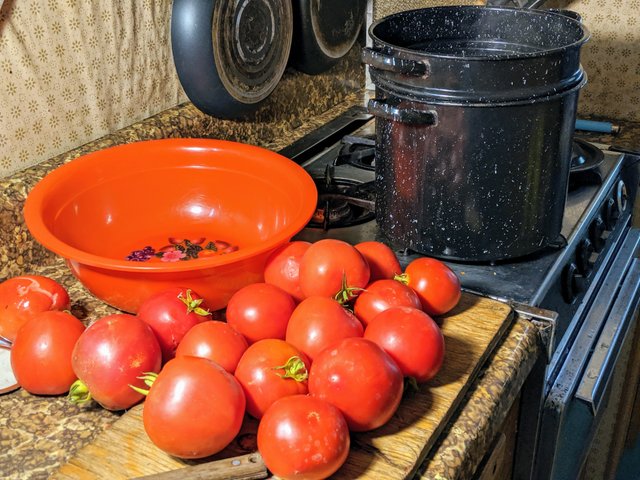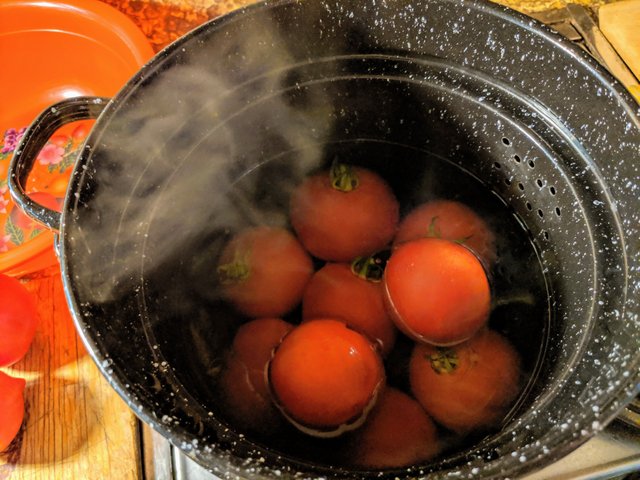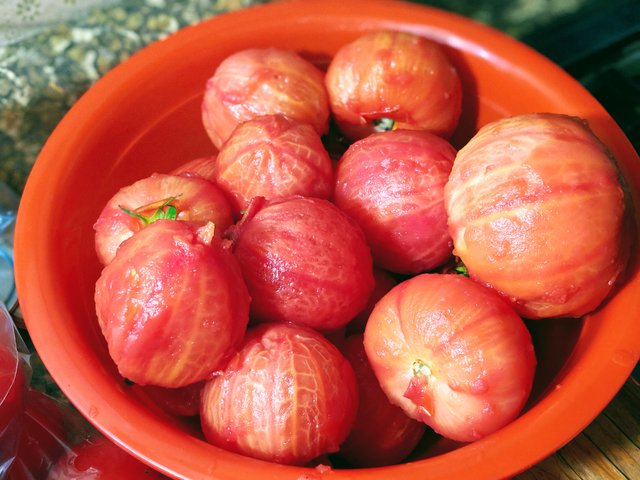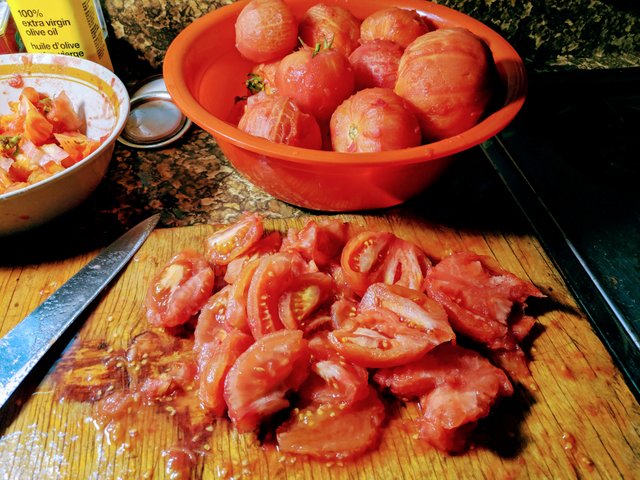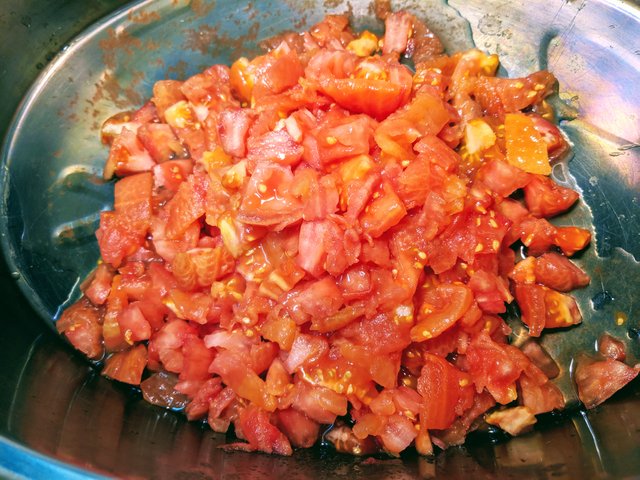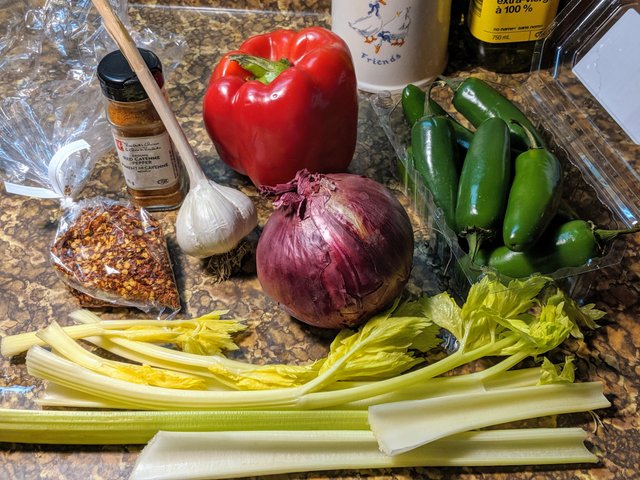 🔥🍅 DAY 2: Chopping Vegetables, Cooking and Canning!
DRAIN ALL WATER FROM YOUR CHOPPED TOMATO'S Then Add whatever you like! I like to add: Cellery, red onion, red bell pepper, lots of Jalepano's (7) for Hot Salsa! Celantro Herb, Hot pepper Flakes, Fresh Garlic!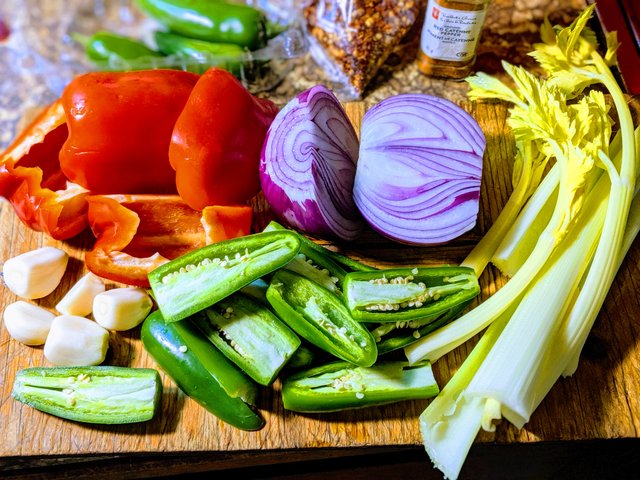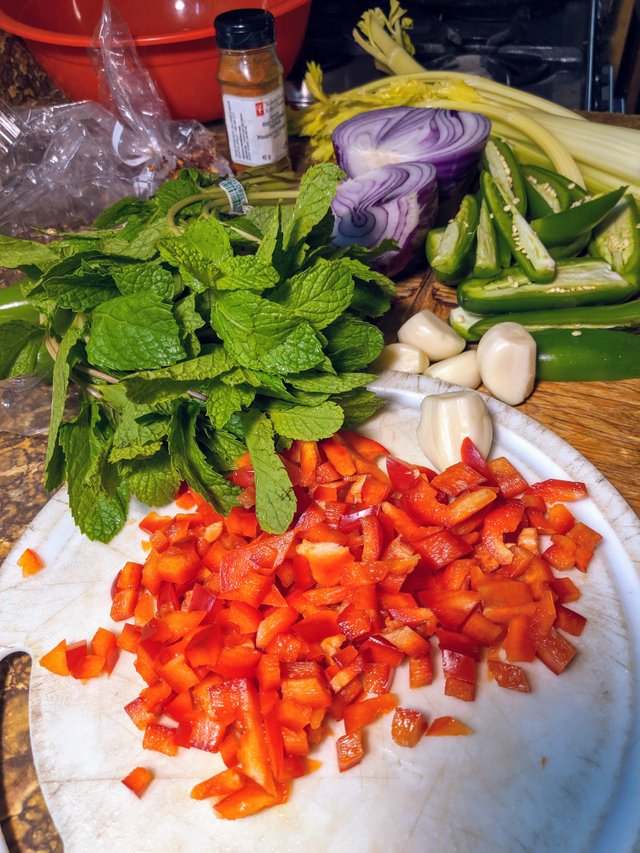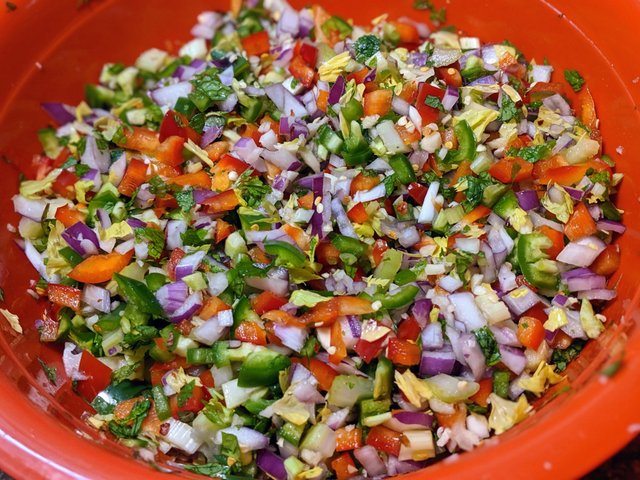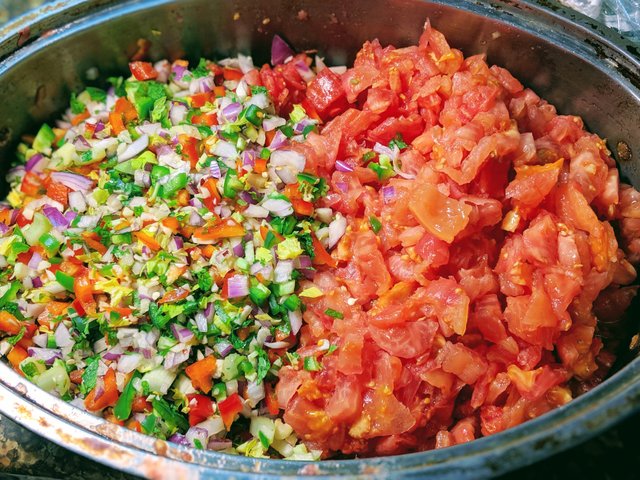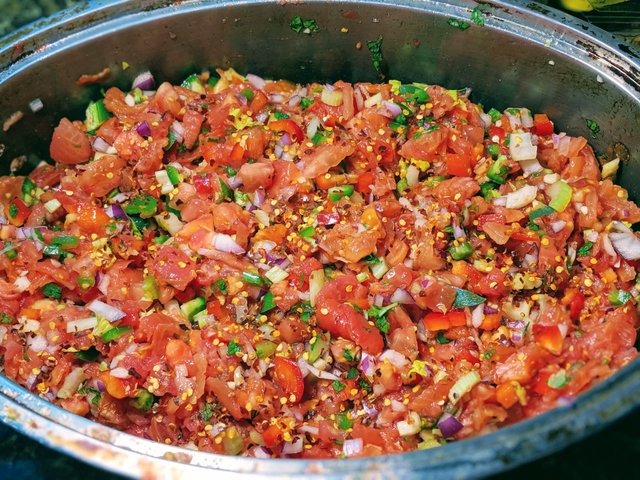 🍅🔥 I like to add 1 can each of Thick Pasta Sauce and Herb Spice Diced Tomatoes to help thicken my Salsa after it has cooked for at least 1 hour and water is boiled off if you like a thicker Salsa, then cook another 30 min to an hour!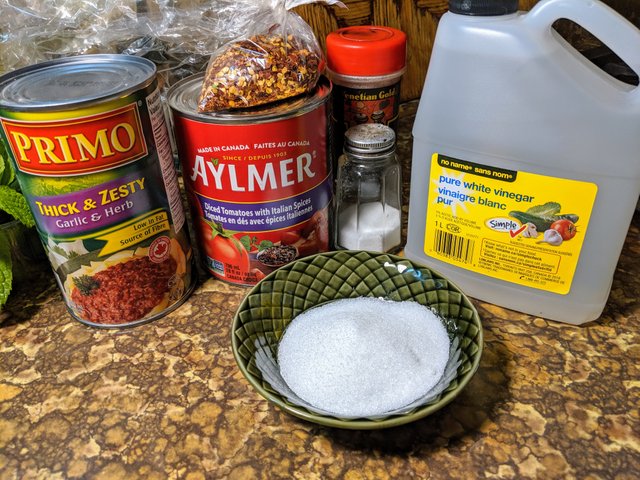 🍅🔥 For This Large batch of 17 jars (small and med) I added 1 and 1\2 cups of vinegar, 4 Tbsp Sugar, 4 tsp Salt and some lemon pepper!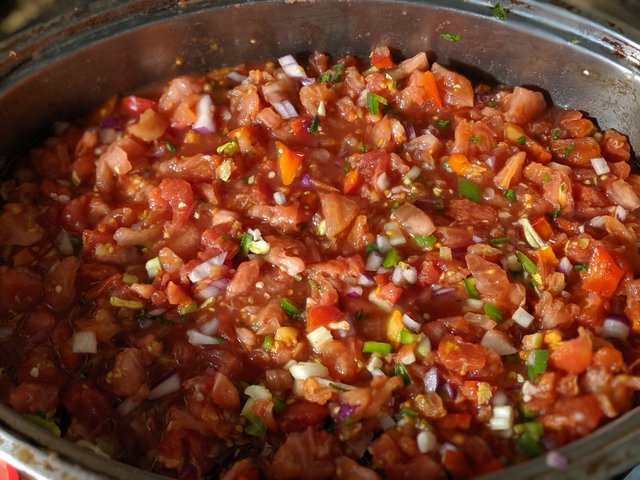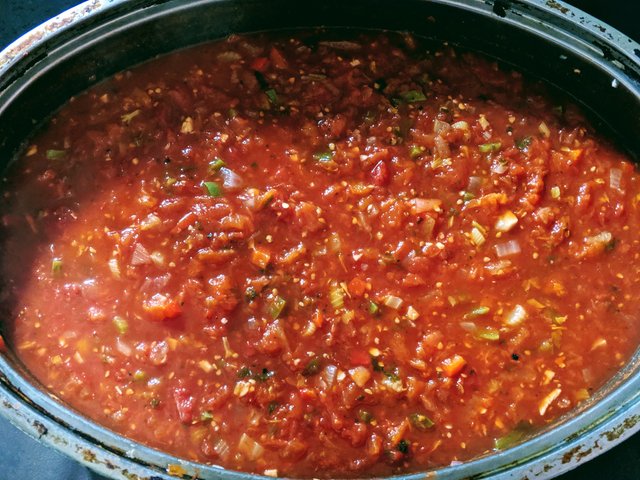 💁🔥🍅 Thats It, All ready to Jar Up! Fill Jars to 1\2 inch from top in Cleaned and ( Sterilized Jars + lids. in boiling water for 10 min.) Let sit overnight to cool, all lids should Pop and seal! if some dont , no worries just eat whithin a week or freeze, and ENJOY!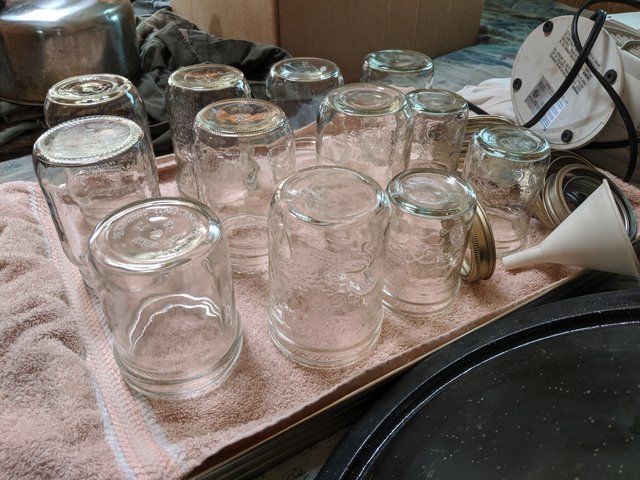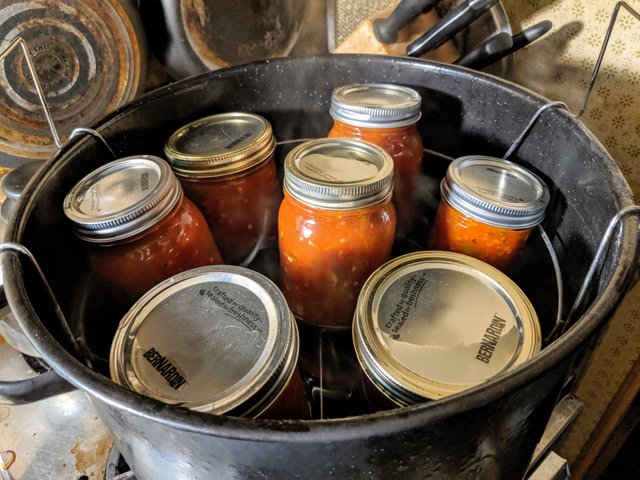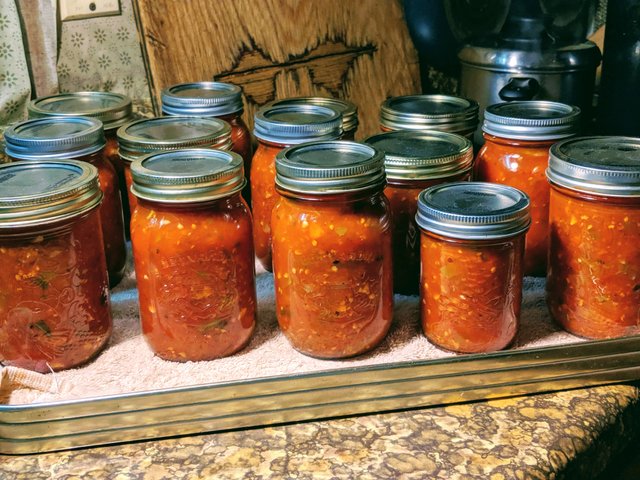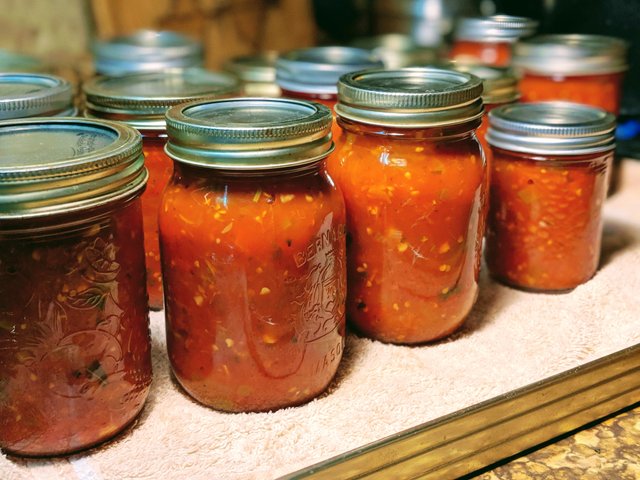 ---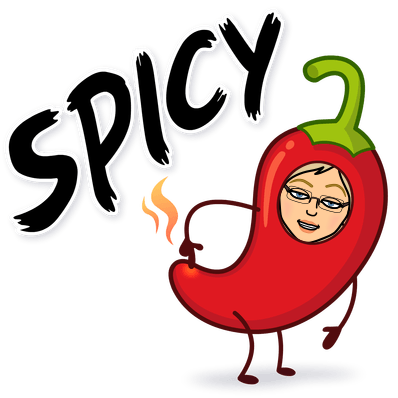 FOLLOW @karenmckersie
🍅💁🔥 I cant wait to Eat some of this Oh, So Healthy Hot Salsa!! Stay tuned for more posts to come! Thanks for stopping by, I hope you guys give this a try, GUARANTEED YOU WILL NEVER BUY STORE BOUGHT AGAIN!!
---
💯💁I am a 2 times Whale / 5 Times Orca And Stake Up All Tribe Tokens! GO TRIBES!!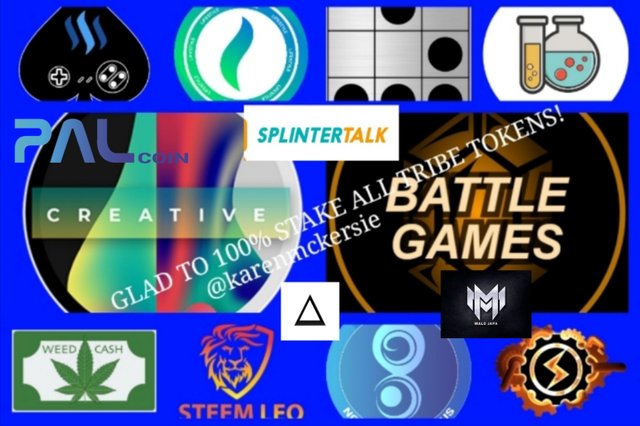 🌄❤ "Blogging and cooking live from our Camper, up in the mountains of British Columbia Canada! HOPING to finish the other half of our house by this Fall!"
❤ "Being Creative, Living & Loving A Country Lifestyle!" 🌄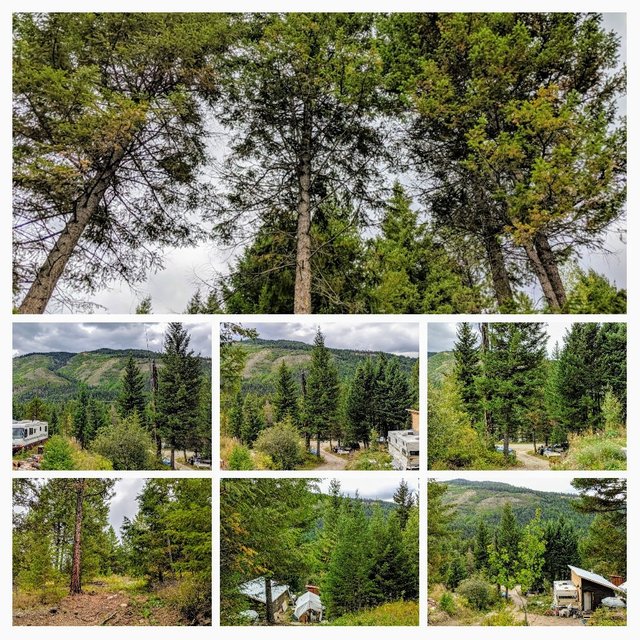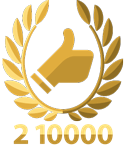 THANKS!

🆙 "I UPVOTE ALL NON SPAMMY, LEGIT, MANUAL COMMENTS!"
( "The Better The Comment, The Better The Upvote ❤!" )