It was a lovely day and I feel thankful that I had the chance to go to the beach for a couple of hours!
I always look around me for new shots and moments so I could not miss the small sea water puddle and its reflections.
The building you see is an abandoned structure (I will share more information at a future post), directly on the beach. There are sections of it totally destroyed, and at some points it is even dangerous to be there.
As I was taking the shot, I could not help noticing a young couple chasing each other. They were so carefree and happy! The moment of the click, was the moment they were hugging themselves.
---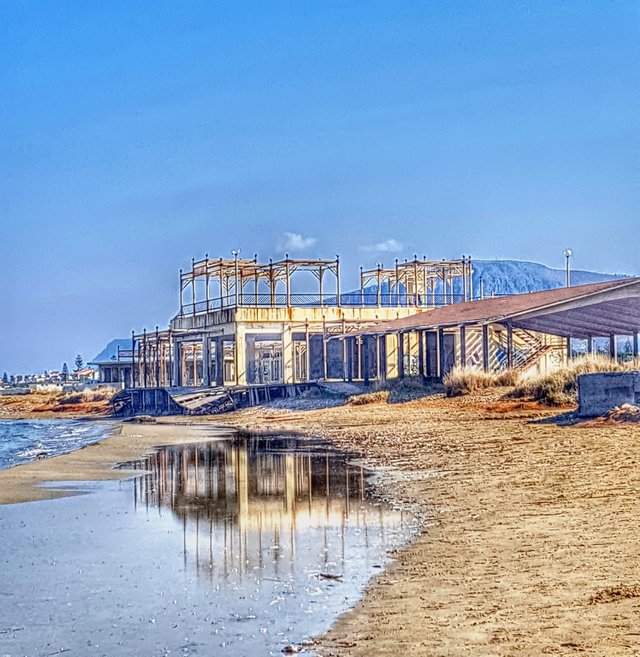 ---
I was waiting for you
At the place where time stopped
You found me
Everything around you didn't matter
Only that moment
A distant moment in time
When our bodies touched, sky and earth became one
If only now would for ever last, if only time would not run so fast
---