I don't discuss music too much on the blog, but I do listen to it quite a bite. Today I was thinking about what makes a great album. How can you figure out what is your greatest album of all time?
I would say a good album has a couple songs that you like, not just songs that you think "hey that sounds pretty good", but songs that you add to your playlists and listen to frequently. I think this way of measuring by playlist is a pretty fair marker because it is easier to decide whether you should count the song or not. So as you figure out your greatest album of all time go by what is already added to your playlists, not just whether you like all the songs when you listen to their album, but whether you listen them on a day-to-day basis. To make it even among all album we should use a percentage of (# of songs added to playlists/ total # of songs).
The only problem that I see so far with determining your choice for the greatest album is that only going by the song type might undermine an album that has a theme to it or as a whole is more meaningful that each individual song itself. To avoid this don't include interludes, skits, outros, intros, or other songs that contribute to the mood, but are not meant to be stand alone pieces.
So what is my favorite album according to these rules. My first thought would be that it would most likely either be The Beatles or Kanye, but it turns out it is actually a tie between:
Frank Ocean - Blonde - 2016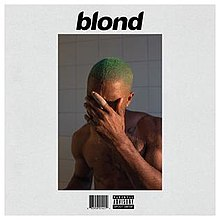 Logic - The Incredible True Story - 2015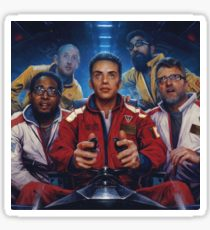 They both are tied with 83.3% of the songs on the album on my playlists.
This criteria is pretty tough. So far I have only found 11 albums that are above 50%. I think that's good though because it can really help you narrow down to your favorites. You might be surprised that your favorite artists might not be the one your listen to the most!
Let me know what your greatest album of all time is below and maybe it will be one of my new favorites too!
- Schubes