It is already 9 am
According to nanowrimo.org between 7-8 am it is the best time to write. For some reason that is hard for me to believe. Might be if you are not a night owl or are single, like "Remi" alone in this world, someone like my (present)/main character who is the only one in the world left and all the time is yours.
Many people, if not most, are on their way to school or their job at these hours of the day. I always had to start at 8 am and needed to travel over there too, did some housekeeping, animal care, and my children before I left. It meant 2-2.5 hours of very hard work and multitasking. Once at work I had time to rest. Yes, my work was resting and relaxing. No colleagues, hardly anyone called and I scheduled my own day. I worked many hours, without a single break but it was still rest. The hectic, started once I came back home.
If I want to write and have my peace I need to start way earlier or as soon as the house is mine and I better let everything else wait.
The drain in the kitchen, the wolves, no phone/WhatsApp, email, not searching the web for a present and most of all no commenting! Once I start commenting time goes fast. Sure I can set the alarm clock but I am great in ignoring it. I never wake up from its sound but the tick I hear long before.
This morning I decided to use Steemreply. First to answer some of the comments I received. I did it before I drove the bus-kid to the bus stop. Next, I used it for @commentcoin. I answered what I could answer. What is left is for @alucian he knows more as I.
It does not always work great, Steemreply I mean,
at times my answer is posted underneath a comment left earlier. Weird but I guess that might happen if you do not answer them one by one.
A good thing is this way I can see what already been answered since I am not the only one answering in name if @commentcoin.
Next, I read the @commentcoin posts and wrote my Tip 32 with my other account. I am still a bit messy if it comes to posting (I always suffer from a sleepy/absent mind if I work on a story). I try not to edit these posts for my other account but since I wrote the title in the space meant for tags I had too.
Commenting.
It is clearly a big problem for many steemians and I wonder why. Is it really that hard to type down some words? It is what I do for the biggest part of the day and I believe altogether I type way more as this post of 2000+ words I intend to write now (or later today). I still believe strongly in this token even if you all avoid me and do not care about receiving a free gift (if you don't care do not complain either about how many you need to use the tag once).
Now I mention using the tag #cc...
Be a bit more picky about when you use it. Many of us still want this platform to be the place where you find good content and people are social. We work hard to achieve that and do does @abh12345 with the Engagement league.
Also... do not complain about a lack of compliments if you are not or hardly comment yourself.
I agree there are people who deserve more attention. They do deserve comments and upvotes but I cannot do this alone. I am no longer a plankton or a redfish, but no a fat whale either (I lost 15 pounds by now and keep myself warm sitting under a blanket with the hot water bag on my lap). No, I do not heat the house although it is cold outside and I think we are close to night frost.
Mentioning night frost.
I believe English and German free writers do not always use the same prompt. This one I could not find back at @mariannewest and the prompt retirement I already used. I guess the free prompt (the one you can use on Saturdays) can be found back in this piece of writing too.
I could use the prompt helmet if I knew something to write about. A helmet does not fit in my story, like most prompts by the way. I mean... after all those wars and the Big Bang (short break daughter is WhatsApping) there are no people left, no helmets, no cars, and no birds.
The world is nice and quiet and Mother Nature enjoys her rest. Actually, she is recovering from all the misery that came over her thanks to ungrateful humans who didn't care about taking care, saying "thanks" and never hugged a tree in their entire life. She is covered by garbage and even more after the Big Bang and as the years (ages) pass by Nature has to take care of it and cover it up. No one (if there would be anyone) ever finds out about the mess unless they start digging or try to bury someone wearing a mushroom suit (I used that prompt too).
Imagine you try to bury your beloved one and dig a grave and the only thing you find are helmets. Just a heap of helmets. What would you do? Close it up or start digging for more? It is not said to each helmet belongs to a head. Perhaps they were brand-new and are from a helmet shop. Bicycle helmets or Hell's angels or a military base? Would you use them or close up the place. In the last case, you still have that mushroom corpse to take care of. I guess there is no need to worry or to bury with such a suit. The mushrooms will take care of it. There are no wild animals, no birds, just giants and from my #MarchMadness story you learned they do not eat.
So far I wrote for about 45 minutes. I think it is not bad but I have no idea how many characters my finger can type in one hour. It all depends too on how fast I keep thinking. The finger has to follow my thoughts. That is kind of hard since the brain works fast, at least faster as my finger. The distance between the letters is a bit too big to speed up. A smaller keyboard will not be of any help. If I can not hit the right key it is a misery too.
Grammarly is staying behind.
At times it is a help but not with longer text or if you write a book. It makes a mess out of my great content. I think it spots the mistake but if I agree with my mistyping or bad English (it does not change the sentence or comes up with a bright suggestion so the bad English continues and you can ignore these parts) it simply dumps the correction somewhere else in my text, partly overlaps the other word and tells me that word does not exist.).
Seven more minutes and I spent one hour writing about what I did, Commentcoin and free writing.
This will be a very long free write. If the time is up I will count the lines in my notes. Yes, like said before I write in my notes first and next copy-paste it into partiko. If I do not post it with Partiko I can see what it looks like first (completely different from what Steemit.com shows me).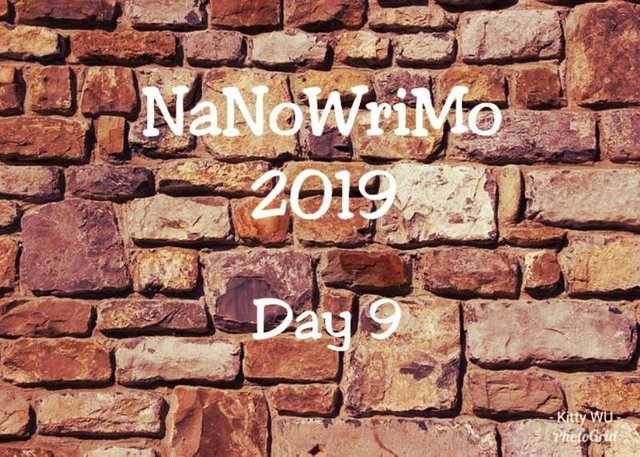 It is good to have a world of your own.
He enjoyed it although at times it felt a bit crowdie. The stones spoke to him but that felt different from the voice nagging him. He was no longer the only one, the only person. His firstborns were walking around and if not walking they were standing or laying around.
While on his bed he thought it all over. The population would increase thanks to him. Was it something to be happy about? They were not noisy, didn't need much, would never question anything but they were huge and could hardly be overseen. The only small person around was he and a part of the stones.
(10:45)
For a moment he watched the boys.
They were still waiting for his announcement, stared at the sky. It was their way of taking a rest, save some energy. They did not really need it but it was good he built that option in. You never knew if it came to their help. Not a sound was heard as they started moving again after hours of rest. He showed them a picture, made clear what to look for and they obeyed. He didn't count on them finding anything but you never knew. If not alive something else might survive the past years. All he ever found was something that looked a lot like the helmets he had seen as he was still young.
"A young man ran out of his responsibilities and lets his world for what it was. He didn't care about his inherent, the animals, the paradise given to him."
"What do you know!"
"More as you think. You made others take care of it, work for you. You were a king in paradise but it wasn't enough. When will it be enough?"
"What do you mean?"
He felt shocked, could not remember telling anyone about his past. He never shared it with the spirits, not even his best friend knew about it. They met later after he moved to this world, the perfect place to start and end his project.
"It was meant to be for me. To end up here."
"You feel as rich as an emperor now? Is this the life you wanted for you? You are finally the only one, you created and... you changed the world."
"Emperor... I don't know. I never met one only King. King I mean, I met King John. You can hardly compare me with that tyrant."
He felt angry and upset. The voice was all over the place, not just in his head. The words echoed against the cave's walls and hurt his ears.
The rest of the story is not posted.
2455 words
writing time: 1:45 hours
I wrote more, much more... (19951)
NaNoWriMo 8 - The voice is back - 2046 words
NaNOWriMo 7 - Sons of the father - 2590 words
NaNoWriMo 6 - King John - 1523
NaNoWriMo 5 - All Dutch (history) - 2318 words
NaNoWriMo 4 - the Eldest - 2023 words
NaNoWriMo 3 - Saints - 2232 words
NaNoWriMo 2 - The Giant - 2026 words
NaNoWriMo starts - 2738 words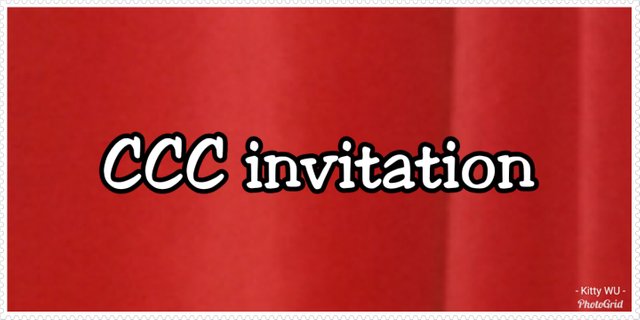 This is an Invitation to join #ccc for Guaranteed 👍 Daily Income 💵 and Payout 💸 for Newbies (2.0) 🐟 🐜 🐛 in #ccc 👣 and Follow 👣 the Honor Code 🏅 - the Creed (Conditions and Limits Inside)
AND
the latest update <<< please click to read.
Posted using Partiko Android