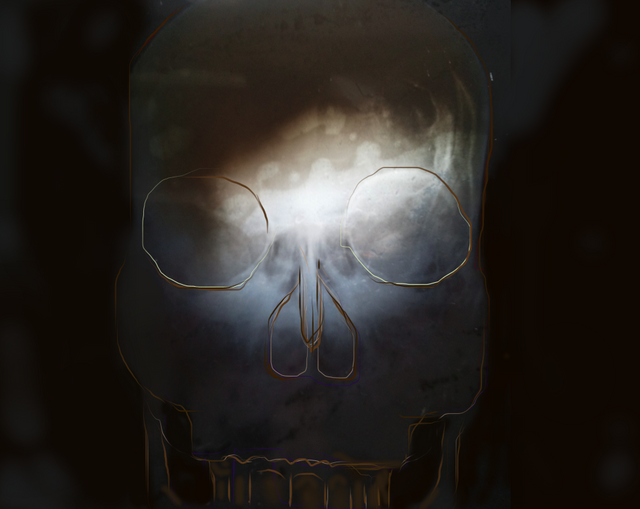 The last Flashback before dying. An intervened X-Ray plate.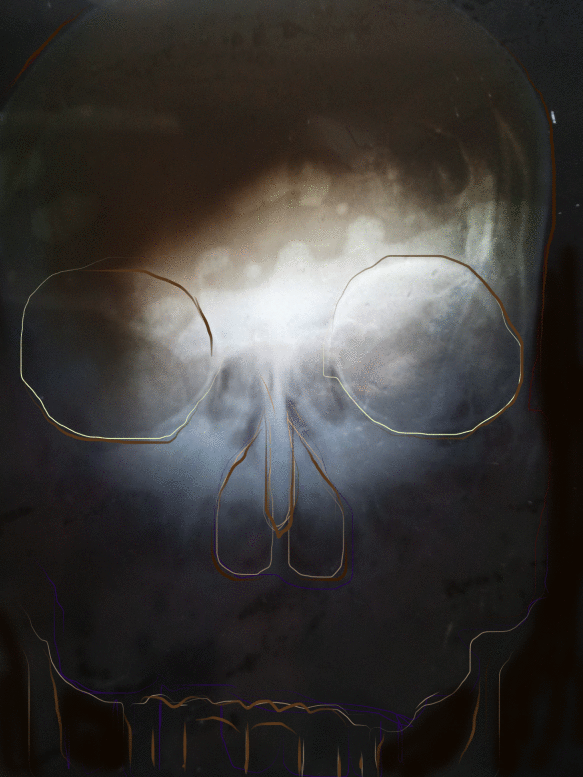 The last Flashback before dying. A GIF.
You will go when the Cock sings. -A VideoArt work-

Hello, eSTEEMed friends, lovers of art and the Death mysteries.
Due to the constant blackouts here in the area of Venezuela where I live, our modem to connect to the Internet was damaged. That's why I don't frequent the platform much. However, here I am once, sharing my art in this wonderful...
ART EXPLOSION 76: Theme DEATH
It's a pleasure to me begining by thanking again @juliakponsford for conceiving and curating this interesting contest as Art Explosion, [whose bases are here](https://steemit.com/art/@juliakponsford/art-explosion-week-76-theme-death-20-steem-pal-and-ccc-in-prizes). In my opinion this is the most important of the Visual Arts contests in the whole Steemit platform in terms of the power to convene participants, most of whom participate with high quality work and which has very generous prizes.
The challenge of this, the week 76, is what the theme of Death is an infinite, polysemic theme full of innumerable readings. But, certainly, it is a very stimulating theme for artistic creation.
THAT FLEETING INSTANT BEFORE WE DIED.
Personally, I have always been obsessed with thinking about what that fleeting moment will be like when the mind is about to stop functioning forever because, even if there were a post-mortem life, this would not be the life of a human organism because it is characterized by having a body with certain organs. A being with only soul is not a human being.
They say that when we are on the verge of death, a succession of images of the most significant moments of our life appears before our eyes. I don't know if this is true. What I am sure of is that we will all have the opportunity to prove it.
THE LAST FLASHBACK BEFORE DYING. - Step by step.
As I always said, I'm not a professional illustrator but an improvised amateur. So I won't give a great explanation, technically speaking, on how I got to the result that I share with you today. I will only briefly describe the steps through which I arrived at the final finish of this Three-in-One artwork: an intervened x-ray plate, a GIF and a VideoArt work.
I did this three little exercises of artistic exploration using this resources:
1.- Searching in me Photos Profile it appeared to me an image I took with my old fashioned Samsung phone from a group of x-ray plates. This was the photo of the head of one of my uncles. It seems to me a wonderful material to my Concept Art experiment: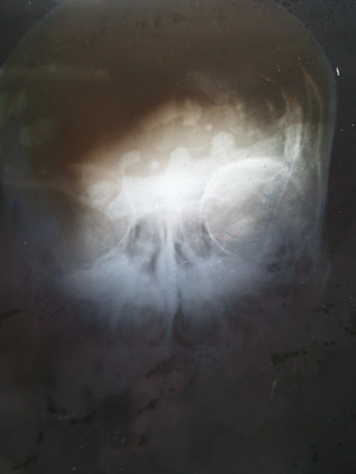 2.-Then I was working the image with the free software http://firealpaca.com/ intervened it with a little drawing and editing it and making a sequence of images to create a flashback impression: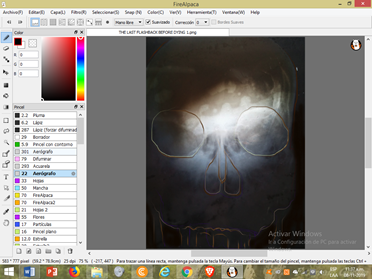 3.-Then I took out gradually the light of the image: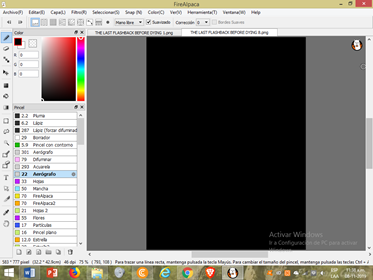 4.-That way I created a series of images intervened with FireAlpaca,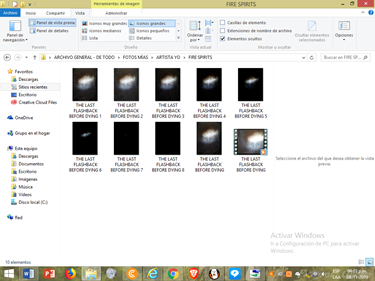 5.-Finally, I took them to http://firealpaca.com/douga/ to convert them into a GIF that I could share in the www.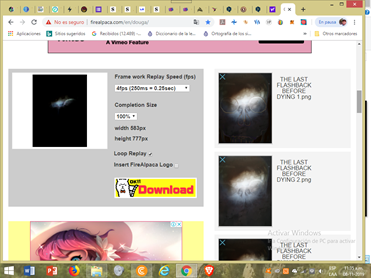 6.-I also take the opportunity to show a homemade video in which appears the image of the radiography of a human head backlight against the evening sky. The song of a rooster puts an end to the short video.
The final result is this trio of artistic proposals based on such a suggestive theme as death and its mysteries.


100% 🅾🆁🅸🅶🅸🅽🅰🅻 🅲🅾🅽🆃🅴🅽🆃
Texts and images - except where specified - are my own intellectual property.

100% 🅲🅾🅽🆃🅴🅽🅸🅳🅾 🅾🆁🅸🅶🅸🅽🅰🅻

Textos e imágenes -salvo que se indique- son de mi propiedad intelectual.

♥ It would be a great pleasure for me if you visited my blog ♥
♥ 𝚂𝚎𝚛á 𝚞𝚗 𝚙𝚕𝚊𝚌𝚎𝚛 𝚙𝚊𝚛𝚊 𝚖í 𝚚𝚞𝚎 𝚟𝚒𝚜𝚒𝚝𝚎𝚜 𝚖𝚒 𝚋𝚕𝚘𝚐♥

@yomismosoy

𝒜𝒫💗𝒴𝒜 𝒜 𝐿☯𝒮 𝒮𝒯𝐸𝐸𝑀𝐼𝒜𝒩🍩𝒮 𝒱𝐸𝒩𝐸𝒵☯𝐿𝒜𝒩🍬𝒮
¡𝐄𝐧𝐟𝐫𝐞𝐧𝐭𝐚𝐦𝐨𝐬 𝐮𝐧𝐚 𝐠𝐫𝐚𝐧 𝐜𝐫𝐢𝐬𝐢𝐬 𝐡𝐮𝐦𝐚𝐧𝐢𝐭𝐚𝐫𝐢𝐚!
𝒮𝒰𝒫𝒫💙𝑅𝒯 𝒱𝐸𝒩𝐸𝒵𝒰𝐸𝐿𝒜𝒩 𝒮𝒯𝐸𝐸𝑀𝐼𝒜𝒩𝒮
𝐖𝐞 𝐚𝐫𝐞 𝐟𝐚𝐜𝐢𝐧𝐠 𝐚 𝐦𝐚𝐣𝐨𝐫 𝐡𝐮𝐦𝐚𝐧𝐢𝐭𝐚𝐫𝐢𝐚𝐧 𝐜𝐫𝐢𝐬𝐢𝐬!