Good morning steemits, how have you all been. This morning i made a double sided purse. This is the first time I'll make a double sided purse. Mainly I make wallets but i decided to try out something new today. Even though i was scared it might not turn out well, the outcome was lovely. Although when next i make it, I'll love to reduce the side measurement by 1 inch or not. (Lol)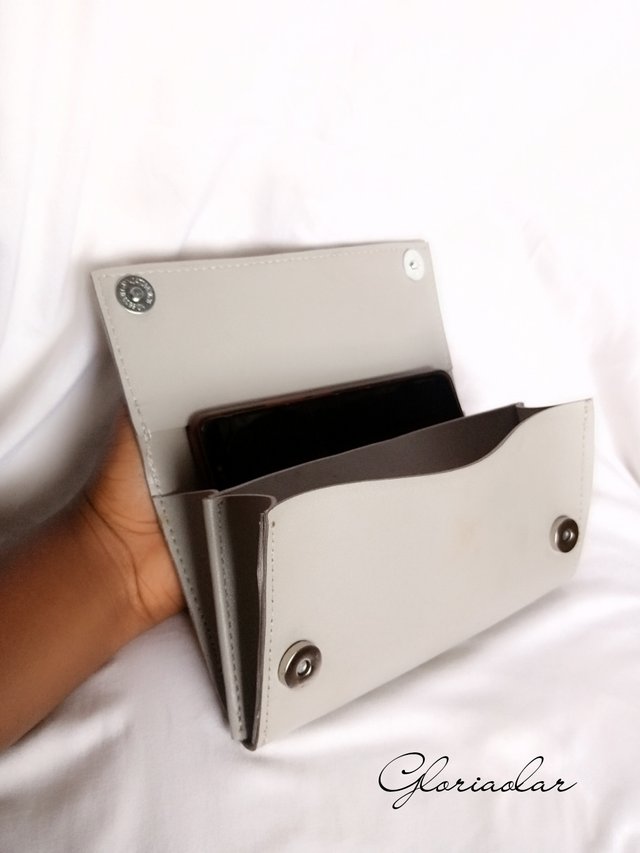 ---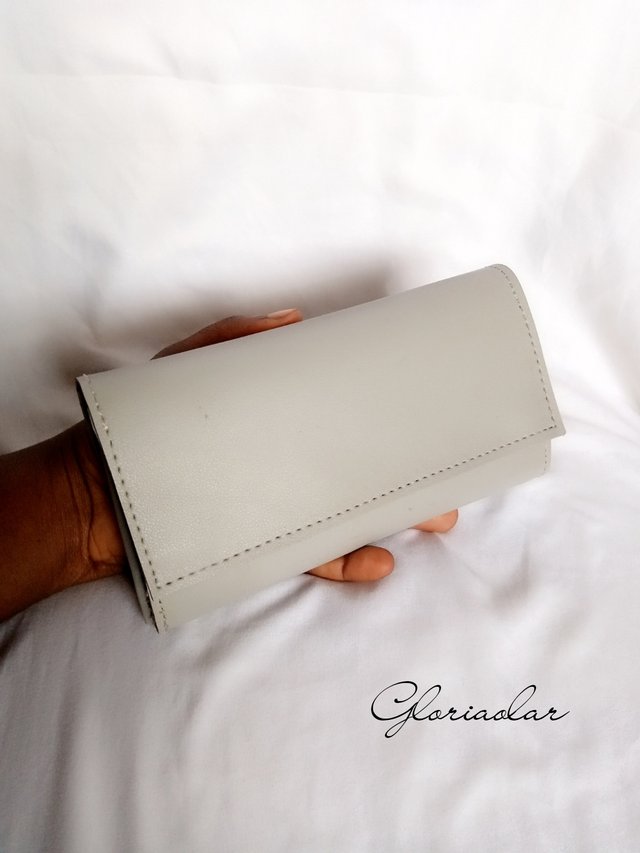 ---
MATERIALS USED
Leather of choice
2 pairs of magnet
PROCESS
The measurements I used are written on each leather I cut as shown below.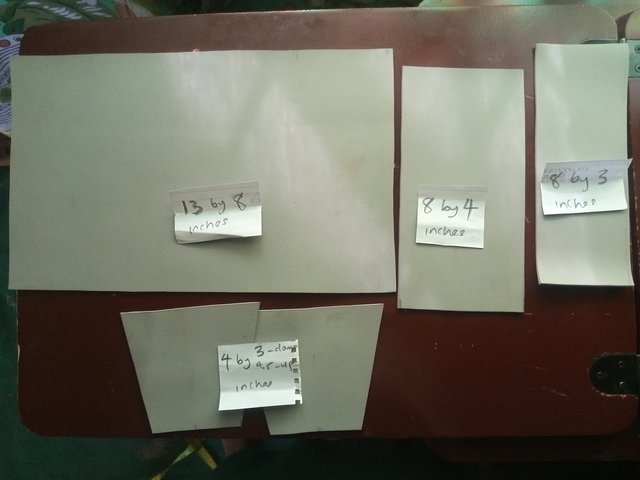 ---
I located the middle of the small piece of the side, drew a straight line and applied gum and also to the tip on the middle leather (the 8 by 4 inches leather)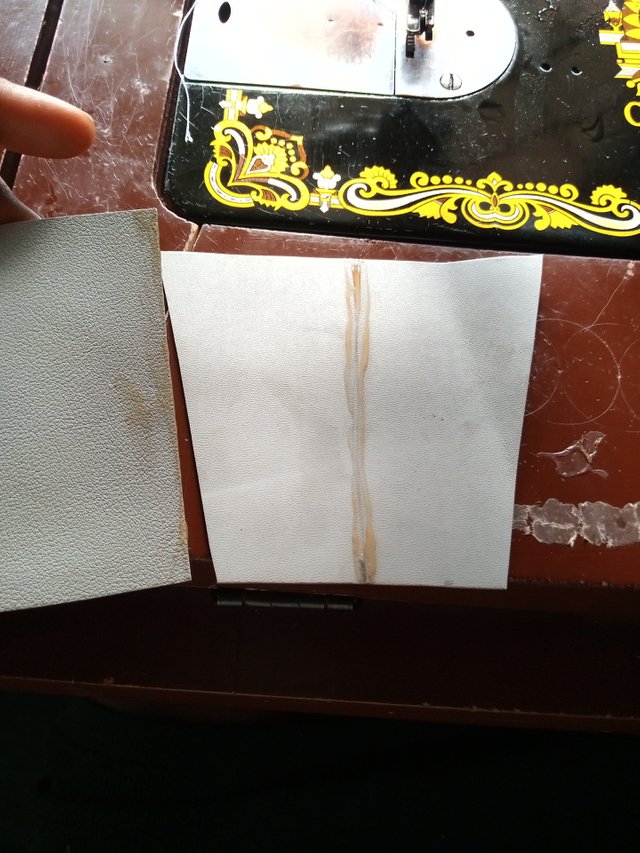 ---
Then i gumed it as seen below.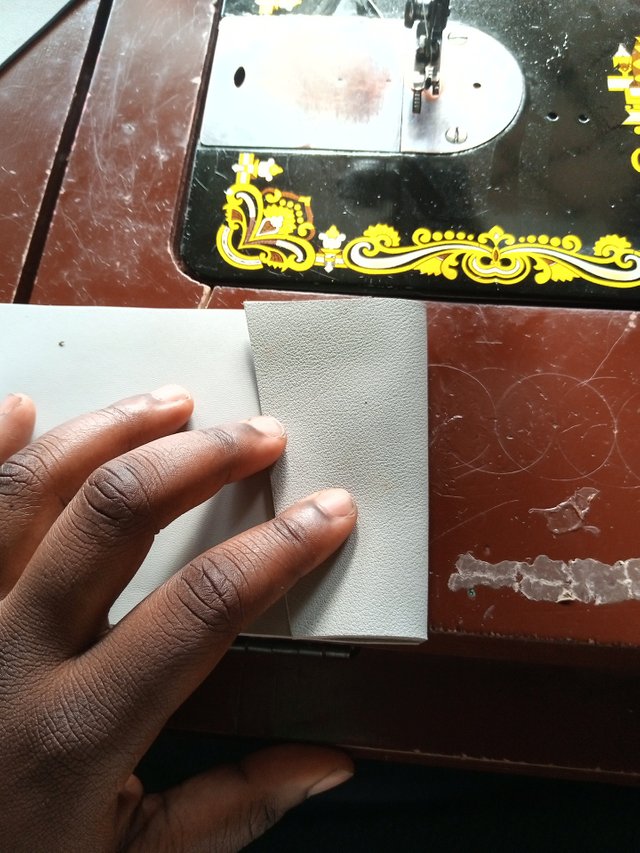 ---
After guming, I stitched it carefully in a straight line.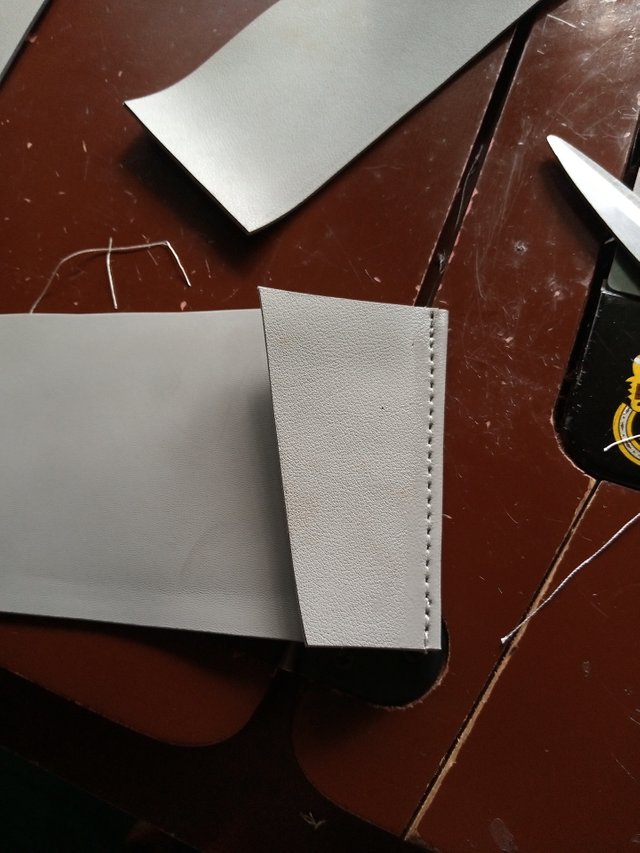 ---
I repeated the process above for the second side.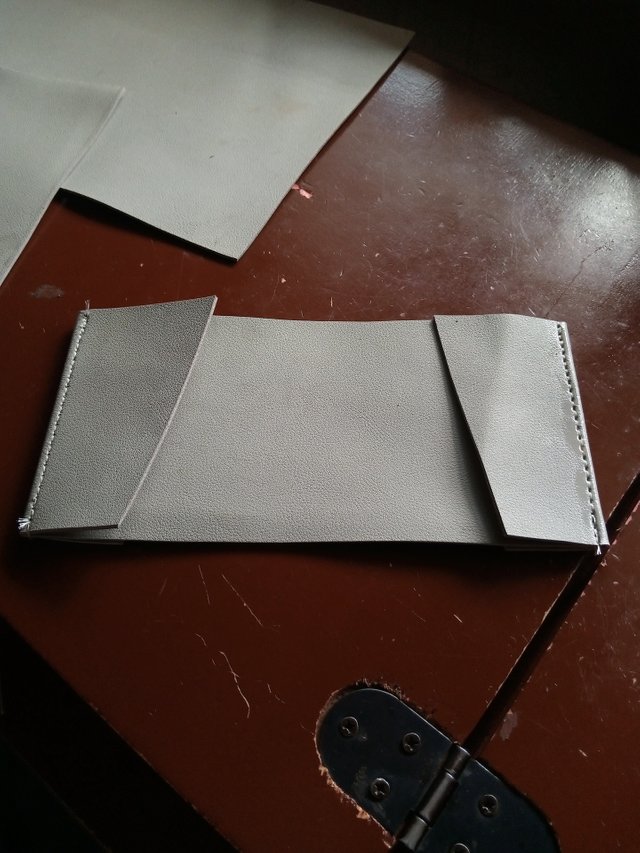 ---
I attached the inner side i just made to the main purse leather as shown below.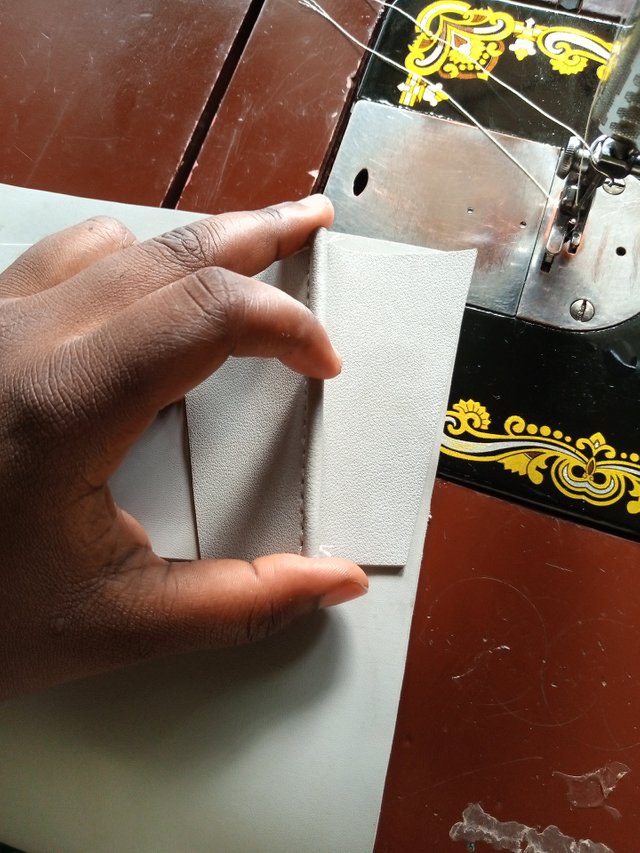 ---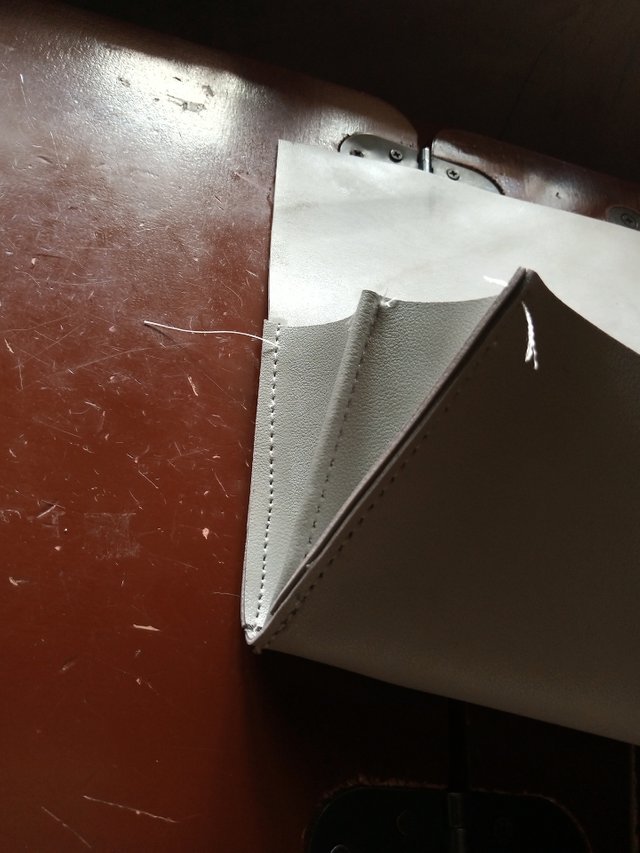 ---
I repeat the same process for the other side.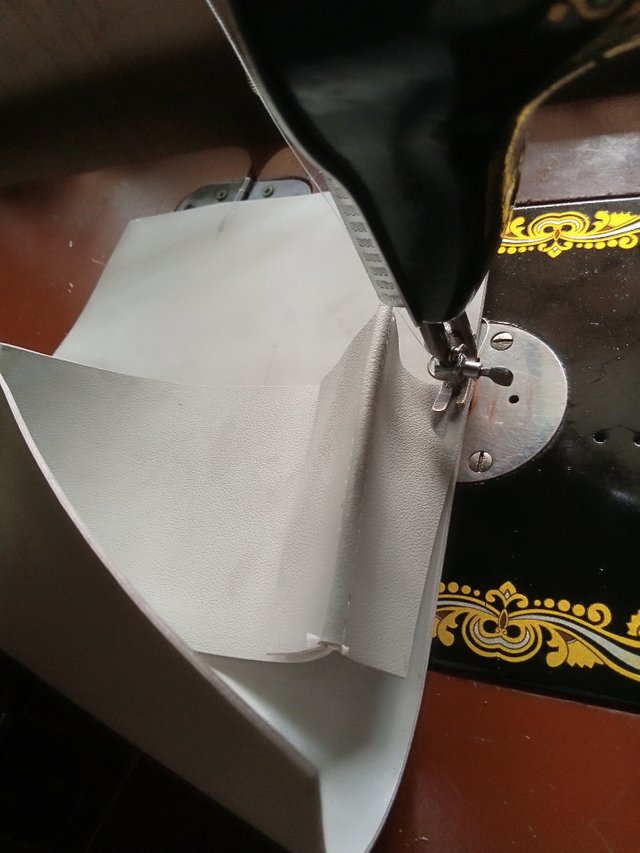 ---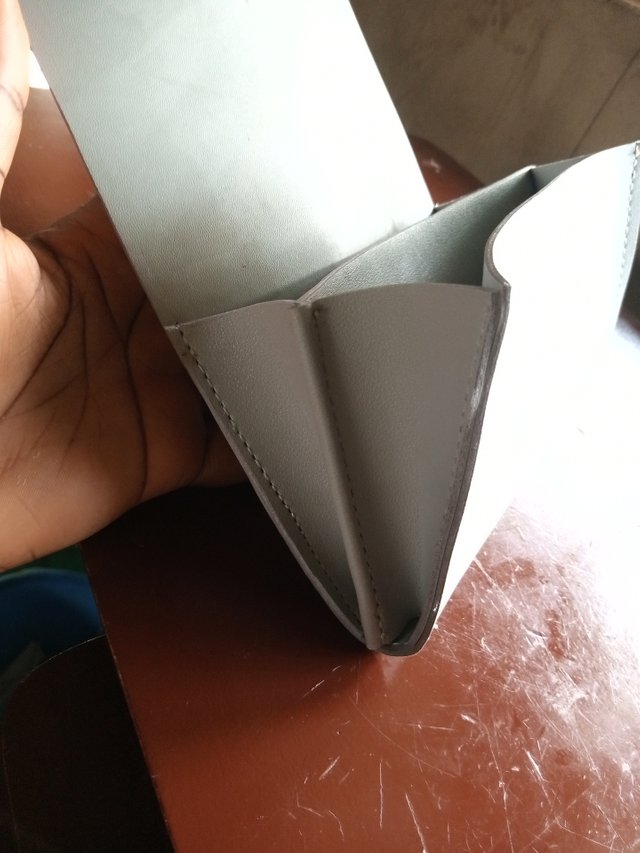 ---
I stitched the 8 by 3 inches leather to the covering side of the purse as seen below.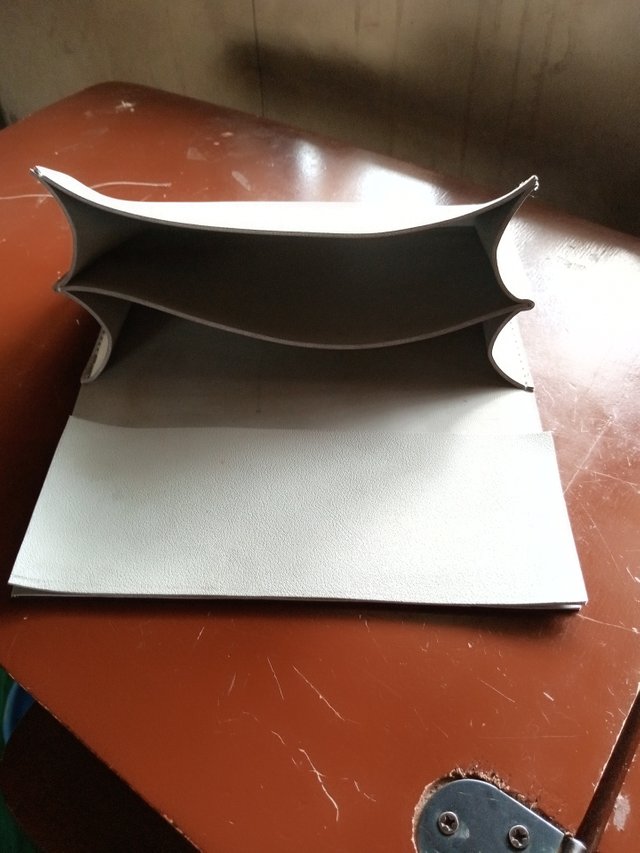 ---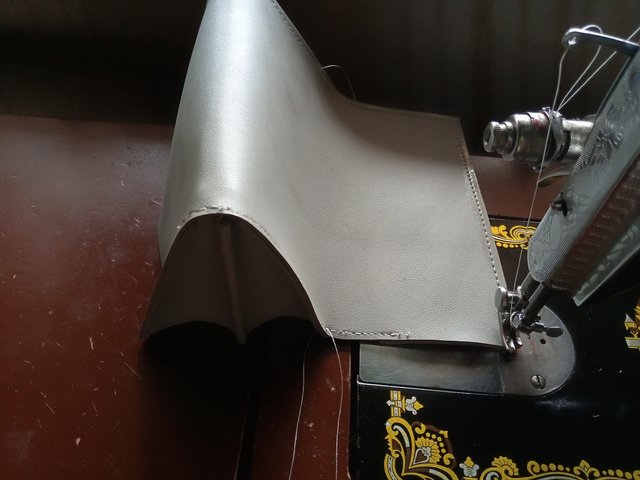 ---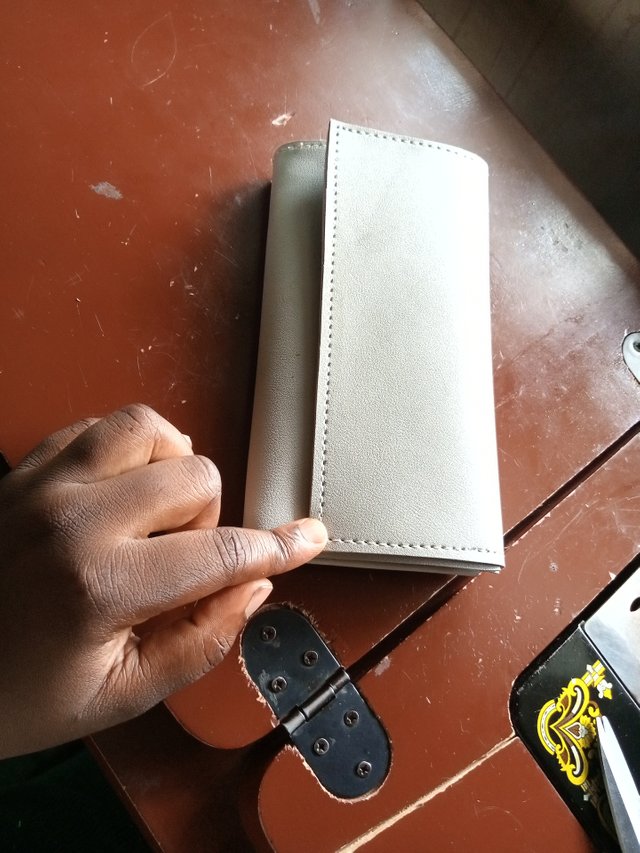 ---
I fixed magnets to the two top sides of the covering.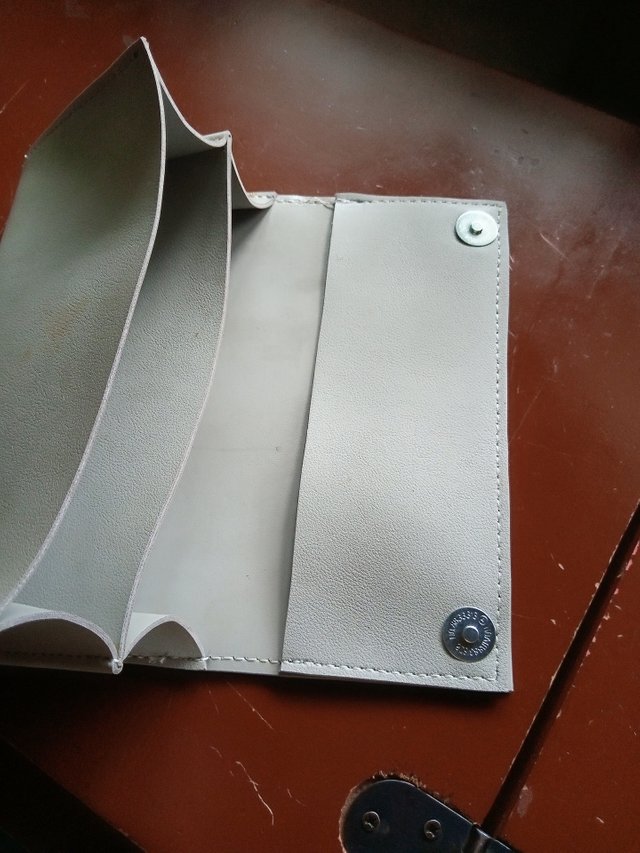 ---
I used the fixed magnet to locate where I'll fix their pairs by putting oil on the fixed magnet, pressing the purse together and making a suitable point with help of the oil.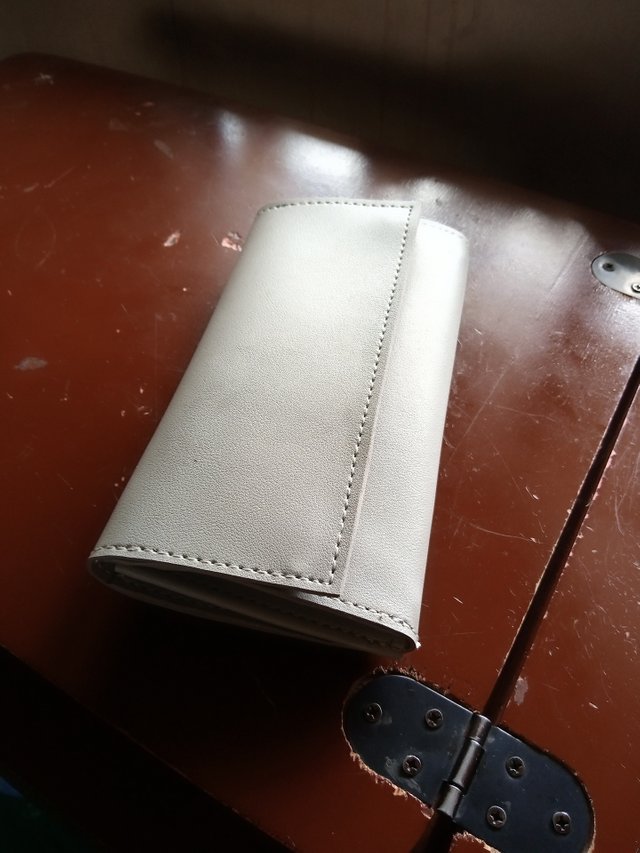 ---
FINAL LOOK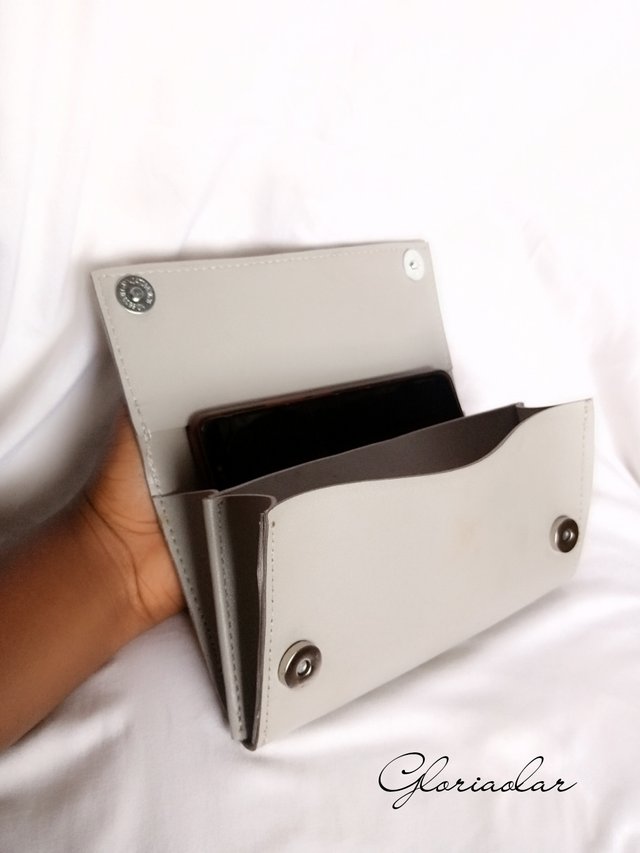 ---
You can try this at home on your own if you can use a sewing machine. Thanks for viewing my blog and have a wonderful day. 😊😊😊😊