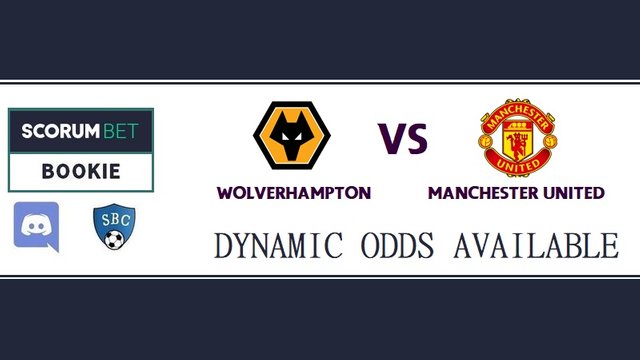 Everyone agrees that Betscorum from a technical point of view works and is an excellent user-friendly solution for Crypto Betting with major potential. Volume and Liquidity have been a huge issue which makes it hard to attract new users. I've been preaching for a dynamic odds system for a while now and will be putting it to the test today manually...
---
WHAT ARE DYNAMIC ODDS ?
Dynamic odds is a system where money flow pretty much directly sets the prices. It is used by bigger Asian bookmakers and acts as a way to balance the bets on both sides. If a match starts out with a 50%-50% estimation the odds on a bookie like Pinnacle will be set at 1.952-1.952 (2.46% Juice) if enough money comes in on 1 side, the odds are automatically changed to 1.941-1.967. If there is too much money on one side the other side becomes favorable and likely attracts bettors to take it up balancing the book.
BETSCORUM AND DYNAMIC ODDS
Betscorum is perfectly suited for a dynamic odds system since all bets work with 2 sides. I'm not a coder but I don't think it can be so hard to program something were odds on both sides are linked and new odds are offered once one side is taken up. I will be doing this manually today on the Wolverhampton vs Manchester United match with 1.98-1.98 margin odds just as a test to see how it works out.
The bets on offer will be basic Over / Under 2.5 and +0.5 / -0.5 (home+draw / away win) and I will be using this table when it comes down to the odds. Once an offer on one side is taken up I will cancel the other side and offer new bets with changed odds. I have a total of 10000 SCR available with more on the side to provide the needed liquidity. The individual bets will be limited to ~50SCR but the offer will be refresh with new odds so more can be taken constantly.
---
Over/Under odds Table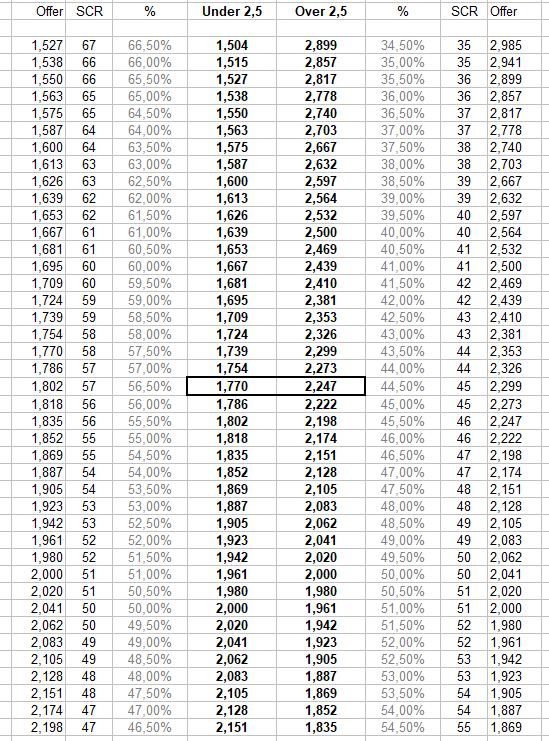 ---
+0.5/-0.5 odds Table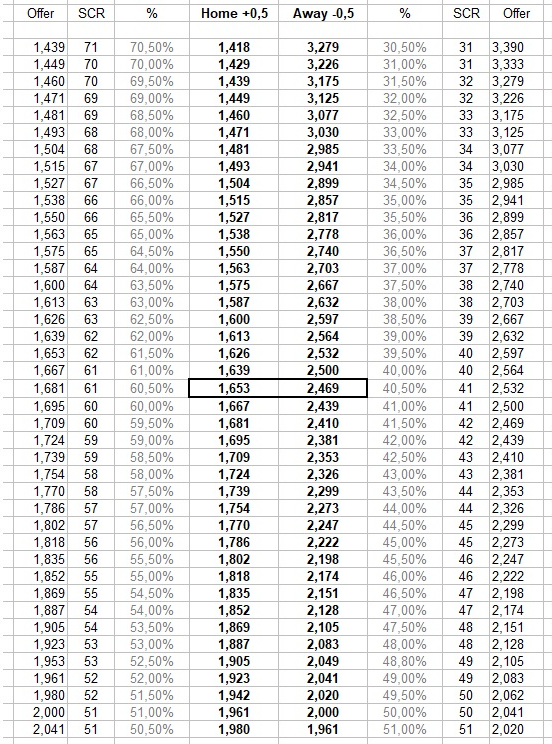 ---
ODDS ARE ONLINE RIGHT NOW !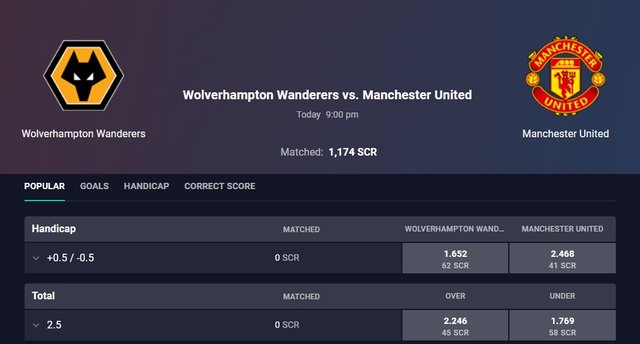 ---
This is still just an experiment and I will see how it goes. (not sure if there are enough bettors to even get it going right now). I will keep an eye out in case offers are taken up so I can put new ones up. I'll be online all day long and you can find me in the SBC Discord channel so feel free to give me a shout if the offers are taken up.
---
FREE BET NEW MEMBERS
Anyone who is new to Betcorum wanting to test out how it works seeing if it all works properly without having to go through the hassle of getting SCR, Sign up if possible using this Link , make a comment below this post on the blogging platform and I will send you some SCR that can be used to take a Free Bet!
---
Good Luck and feel free to add questions, suggestions and feedback in the comments below...