It looks like Ether kick started the selling yesterday
Usually big bad bitcoin leads the buying or selling of the altcoins.
Something different happened yesterday though, a couple minutes before bitcoin tanked, ether tanked.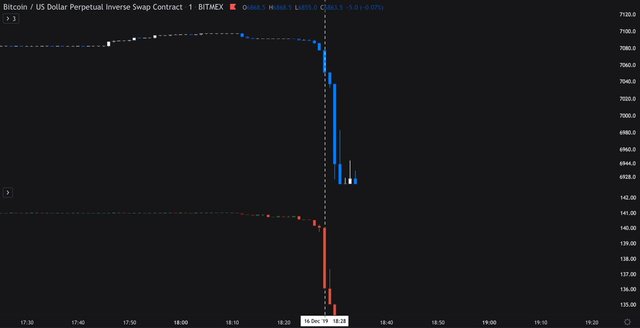 (Source: https://twitter.com/HsakaTrades/status/1206644916035538947)
Does that seem weird to anyone else?
Why would ether go down first and then drag everything else down too?
Things that make you go hm.