This is something I thought about in great detail.
For years, I felt the issue with Bitcoin maximalists is they looked at Bitcoin solely as financial. I always thought that it was a technology and should be viewed that way.
After spending a great deal of time pondering this, I realized that people with this viewpoint really do not have a choice. Instead, the entire premise of Bitcoin these days is financial.
Hence, when discussing Bitcoin, it all comes down to transactions. The breakthrough that Bitcoin provided was the ability for anyone to transfer value without the need of a 3rd party.
More than a decade later, that still sums up Bitcoin.
Don't get me wrong, that is not to say Bitcoin will not moon. Personally, I refuse to dispute the price forecasts (outside McAfee's $1M 2020 claim) since I believe they all are possible. In fact, I fully expect the market cap of BTC to surpass gold. Thus, there is a bright future for it in my opinion.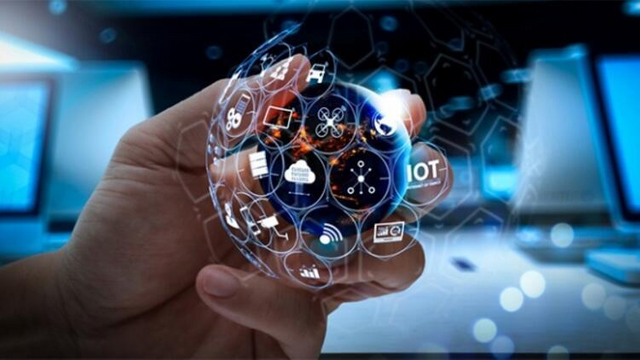 Source
Alt-Coins, on the other hand, are technological. They have the financial component but they are a lot more. Ultimately, their path is a lot slower than Bitcoin from this point forward.
What leads me to this conclusion?
It is rather simple. Blockchain and cryptocurrency are core pieces in the laying of the foundation for Web 3.0. A lot of what is going to be built down the road in the field of AI, 3D printing, synthetic biology, and extended reality will tie into blockchain. There will also be the ability to transact using cryptocurrency.
My mistake was including Bitcoin in this concept. While Bitcoin sees a great deal of development, the focus there is trying to make the network run faster. In other words, the development that is taking place is to make it a more efficient financial system.
Hence, why we are looking at something that is financial in nature. The idea of technological breakthroughs taking place on Bitcoin in relation to Web 3.0 is not likely. Those are going on other blockchains i.e. the Alt-Coins.
Where do you see decentralized AI on Bitcoin? How about decentralized quantum computing? 3D printing? Social media? Energy? Extended Reality? File storage?
None of these ideas are being pursued using Bitcoin yet all those projects are in the works. Where are they located? In the world of Alt-Coins.
This means that the Alt-Coin market has another layer to contend with when looking at the tokens. Development and success are going to be crucial. While markets can drive things up (or down) based upon emotion, the key, ultimately, is what gets built upon those blockchains.
Another way of looking at it is similar to what Silicon Valley venture capitalists do. They look at the project and make the decision based upon the risk assessment of said project. It the same with the Alt-Coins. Going forward, it will be imperative to look at the project from a risk assessment standpoint.
It also means that success of the token is likely tied to the ability of the project to deliver what is proposed. AGI is going to be a worthless token if decentralized AI does not take place. No amount of market exuberance is going to change that.
We also see that while a bull run can push things higher, the true outcome will not be known for some time (unless decentralized AI) suddenly pops up overnight.
Here we see how the expectations people have are based upon an unrealistic timeline. Most want things to moon in the short term. As always, markets can do that. The challenge is that the inevitable bust will follow that boom cycle.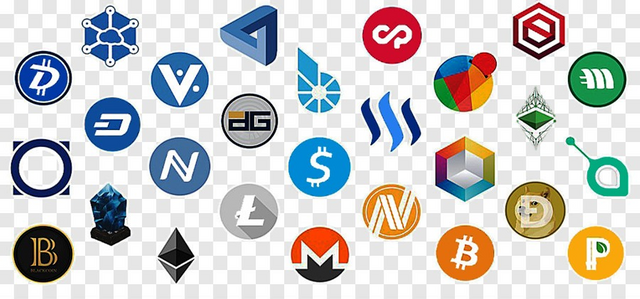 Source
Another route that is likely to unfold is pertaining to those projects that are enjoying technological advancement. As with any technology, the advancement is dependent upon the development. Consistent forward progress is required.
Many of my followers know I repeatedly cite SingularityNET as an example of what is taking place. The reason why I do this is it epitomizes the path of development by one of the brightest AI I think we have on this planet. Ben Goertzel is not creating an overnight sensation. His project is a little over two years old and the most recent announcement discussed many of the factors facing a project like Steem. The update provided some additional functionality that is going to make the system more potent down the road.
The markets reaction: yawn.
Here we see where markets can often get out of sync with what is truly taking place. Eventually, things converge as more becomes evident to those not close to the project. It is what we see in the Alt-Coin world.
Technology take time. Thus, anyone who is looking at seeing this through is going to have patience. It might take another year before major breakthroughs are achieved. Or it could take three more years. Whatever the time frame we are looking at, it is dependent upon the development that is taking place.
It also means that not everything is going to run in tandem. So far, Alt-Coins, for the most part, are treated as a group. They rose, and fell, as a unit. Some were able to break free but, overall, the numbers match up across the board.
That is going to change as the mindset of crypto holders shifts. Projects that are showing progress will see that reflected in the market. A blockchain like Steem, in my opinion, is close since there are so many applications reaching the point where they have applicable uses. On the other hand, something like Cardano is still in the basic development stage and lacks the real world applications to make it an instant hit (although they do have a good concept they are building upon).
A lot of what we see taking place are the building blocks upon which more will be developed down the road. This is all part of a bigger shift that is happening. Viewing it through that lens helps to keep things in perspective. The Internet did not become an overnight sensation and neither is blockchain. It is requiring a great deal of work on the part of tens of thousands of people.
Patience, once again, is the key. Technology takes time. There are no shortcuts unfortunately.
---
If you found this article informative, please give an upvote and resteem.
---
Posted via Steemleo | A Decentralized Community for Investors