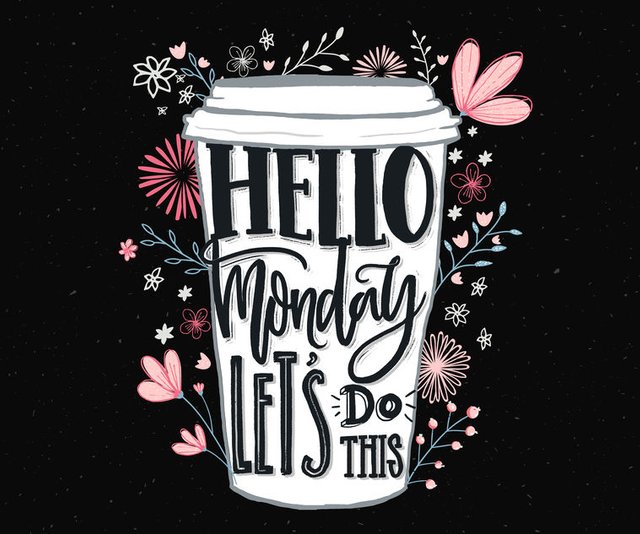 Hi everyone. It's finally December. It seems like the year was gone swiftly. I had several goals I had planned to be finished by year end. But I may have to reassess their timeline.
Last Week's Accomplishments:
Last week was a busy one for me. I took a break from posting my Monday series from weekly to bi-weekly going forward. I figured this would give me a chance to see some real progress for projects I'm currently working on.
Also, I entered several Steem contests from the various Tribes and won a few of them. With the help of those contests, I have now reached over 250 SP. That may not seem a lot, but I'm on my way to not being the smallest fish in the sea!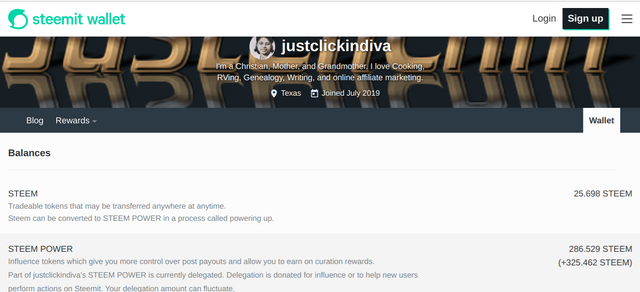 I staked all my CTP Tokens, so now I have over 4K CTP Power. Gains were also made in several other Tribe Tokens as I curated posts and learned a bit about the content creators in Natural Medicine, Reggae, and SteemLeo. It was fun learning about other Tribes. I also staked tokens in other Tribes as well.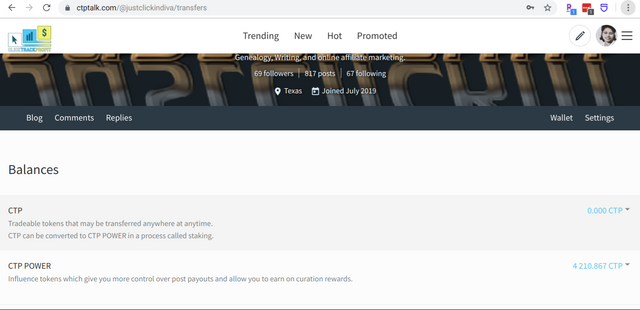 Here's my progress so far looking at my Dashboard. As you can see, I'm almost to the finish line having reached CTP Rank: CTP Expert - Level 15. I also have 2,071 badges I've collected to start replenishing my collection. I hope there are other advanced goals available once I reach the end of this series so I can continue my journey at CTP.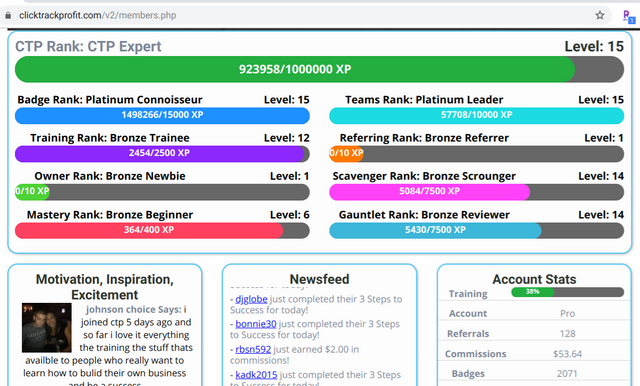 Screenshot from @justclickin's CTP acct.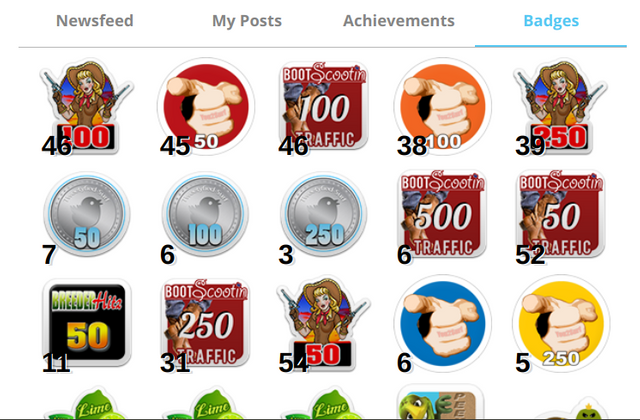 Screenshot from @justclickin's CTP acct.
This Week's Goals:
For this week, I will continue to work on items for my CTP Team, "We Are Family" and some additional training modules while waiting for the CTP Season to start.
The CTP owners are always coming up with something new. In the past there were Black Friday Specials that members and owners could take advantage of to obtain great products for themselves and their businesses. Now, I see that CTP has immplemented it's First Annual Name Your Price Black Friday Sale. This seems like a good deal and should give everyone a chance to grab some great specials before the end of the year.

Thanks,
@justclickindiva
Happy rest of the week everyone with whatever your endeavors
---
SOURCES:
a) JustClickin logo created at CoolText.Com
b) Unless otherwise noted, all photos taken by me with my (i) Samsung Galaxy 10" Tablet, (ii) Samsung Phone, & (iii) FUJI FinePix S3380 - 14 Mega Pixels Digital Camera
c) Purple Butterfly part of purchased set of Spiritual Clip Art for my Personal Use
d) Hello Monday Let's Do This ClipArt purchased from 123rf.com on 11/8/19
e) Separator Lines Free ClipArt Belt from Public Domain Vectors & ShadedLine from ClipArt-Library
f) All Tribe logos used with permission of Tribe Discord Channel admins.





I SUPPORT THE FOLLOWING GROUPS: