This week @pifc's weekly Pay It Forward Curation Contest is taking a closer look at a super interesting tribe: Build-It! It's a DIY-related tribe, dealing with all things that you can build. While for some this may immediately indicate furniture, machines, or as the logo suggests, camper-vans, it is actually a pretty wide area. It includes many food recipes, art, software use, even calligraphy and self defense. In this way the tribe is open to virtually everyone in some way, as we all know how to make something...!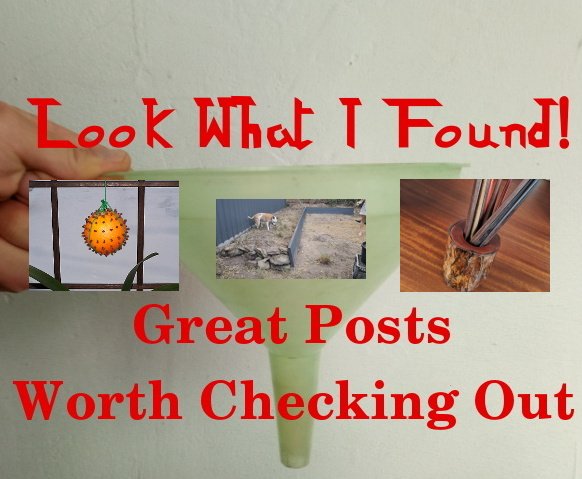 For this reason, I decided to pick the types of post for this week's issue of my curation-style post Look What I Found!, that don't quite fit into any of these categories. Like all awesome projects, they are all a bit decorative and a bit utilitarian. Let's see:
Oh, those typical scents of December! Actually, you don't even need to celebrate X-mas to appreciate the smell of cloves, cinnamon, orange, nutmeg, gingerbread, etc... But how can you invite these delicious smells into your home? Making decent quantities of mulled wine every day is one way. Another, much easier one, is this simple solution offered by @goldenoakfarm. Hang up an orange with a bunch of cloves stuck into it. Oh, I can almost smell the deliciousness! Plus, the big orange orb with the star-shaped cloves inside makes a beautiful ornament.
In this post @hawaiialoha illustrates how they made a beautiful chopstick holder out a piece of Ohia hardwood. It involved a bit of cutting, drilling and sanding, which they even mentioned took some time due to the hardness of the Ohia. It was worth it, though, as the final result was this lovely piece of wooden holder with a deep shine. They only trimmed the bark, removing just the outermost layer, to keep a natural look. The author / maker is apparently used to working with Ohia, as the chopsticks are also carved out of the same wood.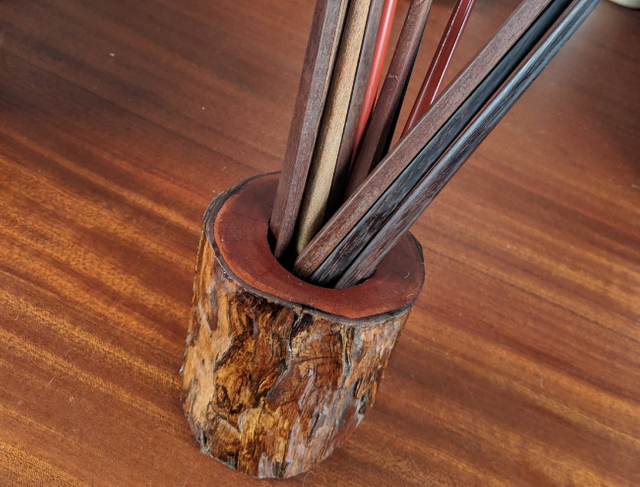 In this step-by-step tutorial @vcclothing shares with us how he built a so called "remembrance garden" in a part of his yard that formerly did not have anything very special looking in it. It's a nice looking place, however, for a bit of raised bed, which could potentially hold a number of lovely plants. In order to keep the soil from running away, he built a retaining wall out of wooden "sleepers" and rocks. By the end of the picture series, the place already looks a lot nicer than in the beginning. But this is just part one! In part two he wants to document the actual planting of this garden, so if you're interested in seeing it, I recommend giving @vcclothing a follow.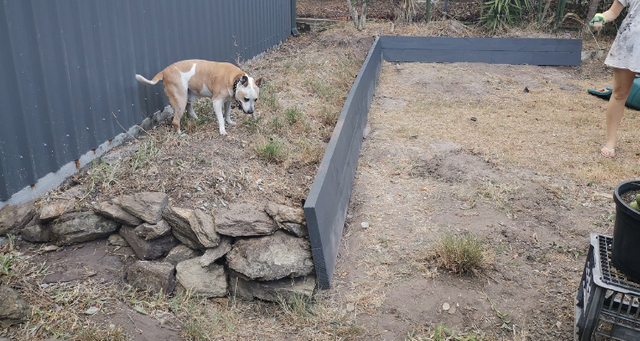 Since I'm already promoting Build-It posts, I also want to mention this joined contest the two tribes are running. When @pifc focused on
Natural Medicine two weeks ago I also included it, so I think it's only fair to do so again... Especially, since it's due date for entry posts has been extended to December 21st! So take a look at the contest post, and if you feel up to it, participate. I know I will!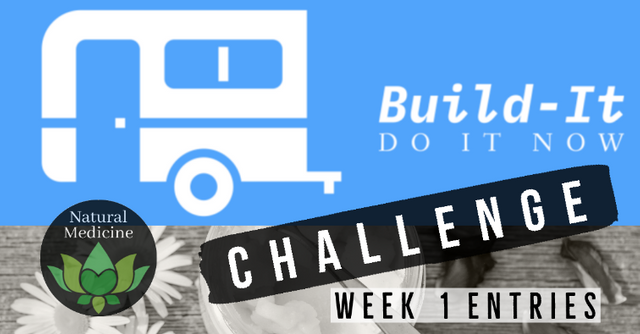 I hope you enjoyed my recommended posts. Please check in again next week for Look What I Found!
Please check out these great communities I'm contributing to: 

#ecotrain | What is EcoTrain | Discord Community


#tribesteemup |The 8 Pillars of @TribeSteemUp


#team-mexico | Discord Community

Join us on Discord

#cyclefeed | Introducing CycleFeed | Discord Community