---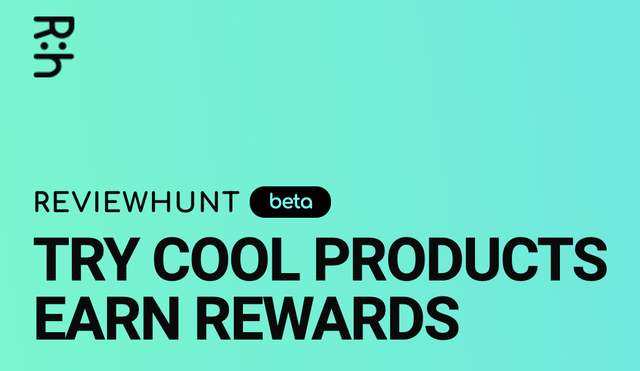 ---
If you have never given it a try then I suggest you do so! I honestly just gotten into it like, literally a few days ago. ReviewHunt is a brother platform of SteemHunt and work a bit differently..
SteemHunt : Discover Cool Products Get Rewards
ReviewHunt : Try cool products & Earn Rewards
Basically, ReviewHunt already has some products like, applications or websites for you to give it a try.
Choose whichever one suits your interests the most or just all of them really. I gave BUZZi app a try when I started using ReviewHunt a few days ago..
Finish some quests
Once you choose the products, there will be some quests for you to finish. You can already see the rewards how much you would earn once the quests are finished.
I can promise you that it's fun
I didn't think I would enjoy it but hey, I really do! It's like playing game and earn STEEM. Or like, being in school, do homework and earn STEEM.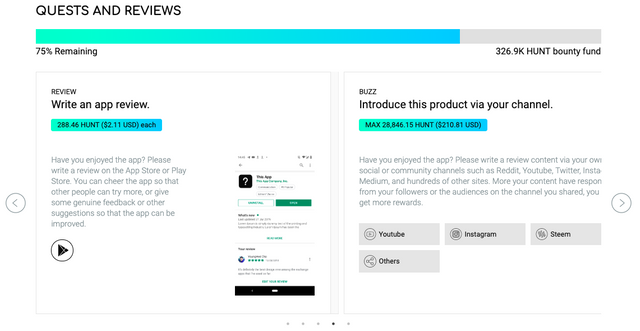 It's an eye-opening
As you will get to know so many Dapps, apps or websites. Some of them you've never tried or not even heard of. I have never heard of @buzzi but I gave it a try via @reviewhunt quest.. Now I'm into the app and thinking I might be using it as one of my Steem Posting Routine.
You might as well find your new favourite app on ReviewHunt!
Not on Steem yet?? Let the ninja gets you a Steem account and start earning crypto!
㋡ Earn free crypto : https://www.waybeyondpadthai.com/free-crypto
㋡ Get $55 off your first adventure! on Airbnb
---
All copy and photos are original content by me.




TO SUPPORT WITH LOVE 💙 PLEASE SUBSCRIBE!!! TO MY SUPER DUPER AWESOME YOUTUBE CHANNEL :)