Scallion cake
This is a natural and delicious dish.
Without adding any chemicals,
Natural and healthy.
Use flour to make dough, add some green onions, increase her taste,
When cooking, use a little oil to make her taste more fragrant.
Nutritional value of spring onions:
Onion contains a large amount of water, carbohydrates, calcium, protein, fat, iron, phosphorus, carotene, trace elements, various riboflavin, pectin, allicin, etc., and has a very important role in human health.
When making dough, baking powder is used. Pay attention to product instructions. Do not buy chemically synthesized ones.
Steps for cooking your own:
Use flour to make the dough. When kneaded, chop the onion and knead it in.
Knead the onion cake dough into a ball and put it in the refrigerator to save.
Before cooking, need go to ice.
After deicing, press the dough into a pie.
use pot, the pot must be very hot, otherwise it will stick to the pot.
Put a little oil in the pan,
Cook over medium heat, remember to turn it over,
Until both sides are golden brown.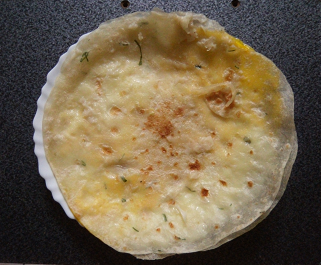 葱油饼
这是一道天然又美味的任选。
不添加任何的化学制品,
天然又健康。
使用面粉来制作成面团,在加入一些葱,增加她的口感,
烹饪的时候,使用少量的油,让她的味道更香。
葱的营养价值:
葱含有大量的水分,碳水化合物,钙质,蛋白质,微量,铁,磷,胡萝卜素,微量元素,各种核黄素,果胶,大蒜素等等,对人体的健康具有非常重要的作用。
制做面团的时候,会使用到发酵粉,注意产品说明,不要买到化学合成的。
自己料理的步骤:
使用面粉来制作成面团,当揉好之后,将葱切碎,均匀的揉入。
将揉好的葱饼面团,放入成一团一团的放入冰箱来保存。
烹饪前,要退冰。
退冰之后,将面团压成饼状。
热锅,锅要很热,不然会沾锅。
锅中放入相对的油,
用中火来烹饪,记得翻面,
直到两面都呈现金黄色为止。