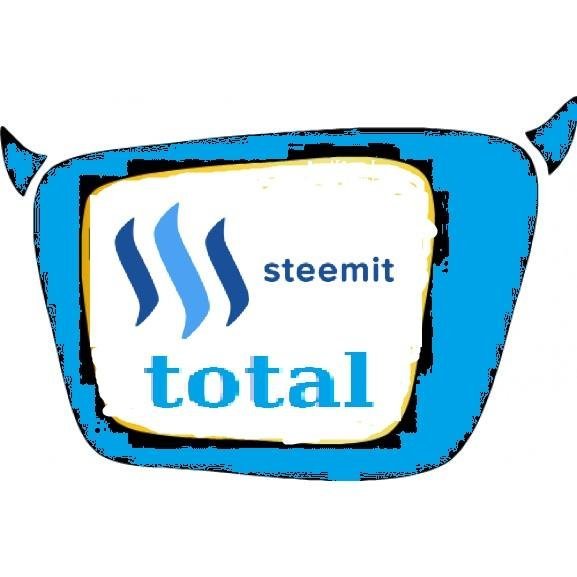 Aus gegebenem Anlass da fast jeder der deutschen Community betroffen ist!
Schaut Euch diesen Post an!
https://steemit.com/polish/@mmmmkkkk311/the-reason
NICHT downvoten sondern Resteemen - damit jeder Bescheid weis!
Also jeder der auch nur einen SBI Anteil hat wird in Zukunft von dieser Person geflagt!
Nun kann jeder dazu beitragen allen unberechtigten geflagten zu helfen!
Es gibt ein gutes Tool dazu:
https://steemworld.org/@mmmmkkkk311
Dort könnt ihr alle Flags sehen und dem ein oder anderem helfen!
Bitte vergesst nicht eine kleine Spende an @steemworld und @steemchiller zur Nutzung
dieses grandiosen Tools!
Mittlerweile hat @mmmmkkkk311
ja trotz > 100k Steempower sein Pulver verschossen :-)
Also alle SBI Member helfen wir uns Gegenseitig?
Einfach die Flags die noch kommen eliminieren!
Hier mal eine kleine Liste der in den letzten 24h betroffenen:
For a given reason almost every German community is affected!
Check this post!
https://steemit.com/polish/@mmmmkkkk311/the-reason
Do NOT downvote make no sense but resteem it - so that everyone it knows!
So everyone who has only one SBI share will be flagged by this person in the future!
Now everyone can help to help all unauthorized flaggers!
There is a good tool for this:
https://steemworld.org/mmmmkkkk311
There you can see all the flags and help one or the other!
Please do not forget to make a small donation to steemworld and @steemchiller for use
this terrific tool!
Meanwhile @ mmmmkkkk311 has
yes, despite> 100k Steempower his powder shot :-)
So all SBI members are helping each other?
Just eliminate the flags that are coming!
Here is a small list of those affected in the last 24h:
@josephsavage and @steembasicincome
@sxms58 -1.15 %22:45
@mgaft165 -0.35 %22:43
Vote|@thedarkhorse67 -2.31 %22:42
Vote|@kimberlylane59 -0.47 %22:33
Vote|@mindtrap71 -0.35 %22:32
Vote|@ketcom71 -1.25 %22:27
Vote|@thedarkhorse67 -1.91 %22:27
Vote|@skramatters65 -0.22 %22:26
Vote|@acesontop66 -0.36 %22:26
Vote|@onecent61 -0.22 %22:26
Vote| @glenalbrethsen67 -0.66 %22:26
Vote|@veryspider68 -0.8 %22:20
Vote|@hotsauceislethal64 -0.67 %22:09
Vote|@youdontsay63 -0.53 %21:58
Vote|@jjprac68 -0.49 %21:54
Vote|@jalentakesphotos58 -1.34 %21:51
Vote|@iampolite59 -2.17 %21:48
Vote|@doifeellucky63 -1.56 %21:35
Vote|@solairitas56 -1 %21:32
Claim Account|0.000 STEEM21:27
Vote|@gulugu60 -0.94 %21:18
Vote|@kerrislravenhill61 -2.35 %21:15
Vote|@accelerator66 -1.41 %21:14
Vote|@barbara-orenya71 -1.46 %21:13
Vote|@ecoinstant68- 7.5 %21:12
Vote|@janton70 -1.53 %21:12
Vote|@uwelang74 -1.18 %21:08
Vote|@prydefoltz61 -1.25 %21:01
Vote|@melinda01010072 -1.49 %21:01
Vote|@marianaemilia64 -0.61 %20:59
Vote|@nickyhavey67 -0.94 %20:57
Vote|@able121236- 1.16 %20:57
Vote|@map10k60 -0.62 %20:56
Vote|@michelangelo362 -0.47 %20:55
Comment|glastar6720:47
Comment Options20:47
Vote|for91days68 -1.05 %20:44
Create Post|use #sbi-skip20:44
Comment Options20:44
Vote|@pundito64 -1.84 %20:42
Vote|@chrisparis59 -1.69 %20:41
Vote|@buildawhale74-1.43 %20:37
Vote|@marcosdk62 -1.49 %20:27
Account Update20:24
Vote|@tobetada70 -1.56 %20:16
Vote|@jgullinese69 -0.22 %20:06
Vote|@steevc73 -1.53 %20:05
Vote|@ecoinstats60 -7.5 %20:05
Vote|@whatageek74 -0.18 %20:04
Vote|@shoemanchu69 -0.77 %20:04
Vote|@priyanarc72 -0.29 %20:04
Vote|@teenagecrypto59 -0.17 %20:04
Vote|@crosheille66 -0.17 %20:03
Vote|@dotwin198166 -0.69 %20:03
Vote|@tulwave59 -1.41 %20:03
Vote|@awesomegames00762 -0.18 %20:03
Vote|@madstacks62 -1.95 %19:53
Vote|@creativetruth66 -0.71 %19:51
Vote|@derkleineblaue49 -1.22 %19:50
Vote|@kryptodenno61 -1.21 %19:48
Vote|@jjprac68 -0.91 %19:48
Vote|@freedomshift63 -2.33 %19:45
Vote|@derekrichardson62 -0.51 %19:43
Vote|@curart3858 -0.88 %19:42
Vote|@d0zer58 -0.73 %19:42
Vote|@erdiafria38 -2.05 %19:34
Vote|@aristo8052 -1.16 %19:33
Vote|@melooo18268 -1.33 %19:32
Vote|@joseacabrerav64 -0.69 %19:32
Vote|@mango-juice67 -1.64 %19:28
Vote|@d0zer58 -0.82 %19:27
Vote|@nutman56 -0.68 %19:24
Vote|@solarwarrior62 -0.38 %19:24
Vote|@reinaldoverdu61 -2.26 %19:22
Vote Comment|yapcat43 -28 %19:16
Vote Comment|yapcat43 -28 %19:15
Vote|@everrich56 -1.1 %19:15
Vote Comment|doingdailies44 -71 %19:14
Vote Comment|gmdatacenter47 -31 %19:12
Vote Comment|yapcat43-72 %19:11
Vote|@evans-education49 -1.99 %19:09
Vote|@reinaldoverdu61 -1.38 %19:07
Vote|@retinox62 -7.5 %19:06
Vote|@exhaust58 -1.42 %19:05
Vote|@johannpiber7 1-0.86 %19:04
Vote Comment|maahes46 -27 %19:04
Vote Comment|sakhmet48 -27 %19:03
Vote|@thedarkhorse67 -2.24 %19:01
Vote Comment|maahes46 -100 %19:01
Vote|@alauddinsee56 -2.5 %18:58
Vote|@meesterboom77 -0.49 %18:56
Vote|@yogajill61 -0.72 %18:51
Vote|@derangedvisions71 -2.34 %18:41
Vote|@pifc65 -7.5 %18:38
Vote|@travoved63 -0.24 %18:35
Vote|@sbdpotato66100 %18:34
Vote|@ceptocide55555 -0.57 %18:31
Vote|@balticbadger66 -0.91 %18:26
Vote|@investinthefutur62 -0.39 %18:25
Vote|@blessed-girl66 -0.4 %18:21
Vote|@nonsowrites68 -0.18 %18:17
Vote|@thealliance68 -0.4 %18:13
Vote|@ambiguity55 -1.09 %18:07
Vote|@lennstar0de57-5 %18:01
Vote|@ericburgoyne57 -0.47 %17:51
Vote|@julianhorack65 -2.48 %17:50
Vote|@kissi60 -0.35 %17:50
Vote|@yanipetkov60 -0.28 %17:47
Vote|@lenasveganliving66 -1.42 %17:42
Vote|@smasssh65 -1.1 %17:42
Vote|@alequandro65 -1.28 %17:41
Vote|@minimining59 -1.45 %17:40
Vote|@fullcoverbetting68 -0.37 %17:40
Vote|@marblely64 -0.17 %17:40
Vote|@shoemanchu69 -0.32 %17:40
Vote|@goldendawne68 -0.17 %17:40
Vote|@rudyardcatling64 -0.29 %17:40
Vote|@wwwiebe64 -0.17 %17:40
Vote|@el-panal63 -0.29 %17:39
Vote|@wwwiebe64 -0.17 %17:38
Claim Account|0.000 STEEM17:27
Vote|bobby.madagascar64 -0.7 %17:26
Vote|@tijntje65 -0.22 %17:23
Vote|@evanstinger55 -0.32 %17:23
Vote|@connecteconomy71 -0.53 %17:22
Vote|connecteconomy71 -0.53 %17:22
Vote|@bozz69 -2.71 %17:20
Vote|@tonytrillions62 -0.46 %17:18
Vote|@stav57 -0.38 %17:09
Vote|@jaynie72 -0.42 %16:57
Vote|@thealliance68 -0.92 %16:53
Vote|@glastar67 -2.38 %16:52
Vote|@abbak764 -1.67 %16:46
Vote|@soft-touch55 -0.22 %16:45
Vote|@dera12362 -2.3 %16:42
Vote|@martaesperanza63 -0.3 %16:41
Vote|@scilwa57 -1.89 %16:35
Vote|@coruscate74 -0.33 %16:31
Vote|@fitinfun70 -0.31 %16:29
Vote|@cyberspacegod62 -2.47 %16:25
Vote|@sisygoboom64 -0.87 %16:20
Vote|@lighteye67 -0.42 %16:20
Vote|elizacheng70 -0.46 %16:18
Vote|@vimukthi72 -0.86 %16:16
Vote|@conradsuperb66 -0.49 %16:16
Vote|@jalentakesphotos58 -0.2 %16:15
Vote|@davedickeyyall71 -2.13 %16:05
Vote|@alaysiababin54 -2.4 %16:03
Vote|@needleworkmonday60 -1.55 %16:00
Vote|@josephsavage64 -3.28 %15:56
Vote Comment|d0zer58 -0.93 %15:56
Vote|@roundbeargames68 -0.92 %15:55
Vote|@erikah71 -1.31 %15:54
Vote|@tamiil64 -0.14 %15:49
Vote|@ethandsmith62 -1.56 %15:39
Vote|@steemterminal57 -0.14 %15:38
Vote|@thereikiforest67 -1.36 %15:33
Vote|@arrozymangophoto6 6-0.66 %15:32
Vote|@alaysiababin5 4-0.43 %15:31
Vote|@dosdudes68 -1.79 %15:31
Vote|@mariannewest68 -0.84 %15:30
Vote|@russia-btc57 -0.17 %15:22
Vote|@scottcbusiness71 -0.17 %15:18
Vote|@roleerob64 -1.89 %15:18
Vote|d0zer58 -0.48 %15:17
Vote|@lauch3d61 -1.2 %15:16
Vote|@nuagnorab66 -0.24 %15:16
Vote|@taskmaster445076 -0.18 %15:16
Vote|@morningshine62 -0.37 %15:16
Vote|@master-set64 -0.17 %15:16
Vote|@jamesndungu61 -0.18 %15:15
Vote|@qwerrie66 -0.5 %15:15
Vote|@jayna66 -0.17 %15:15
Vote|@cryptoandcoffee72 -0.25 %15:15
Vote|@lanzjoseg66 -0.17 %15:15
Vote|@fullnodeupdate62 -0.18 %15:15
Vote|@naturalmedicine69 -1.43 %15:15
Vote|@mimismartypants58 -0.17 %15:15
Vote|@annepink67 -0.69 %15:15
Vote|@shoemanchu69 -0.22 %15:15
Vote|@cryptoandcoffee72 -0.25 %15:14
Vote|@morningshine62-0.17 %15:13
Vote|@kadna66 -0.61 %15:02
Vote|@redrica67 -0.28 %14:55
Vote|@maxabit57 -0.36 %14:54
Vote|@ashley4u54 -1.12 %14:51
Vote|@masoom70 -1.41 %14:50
Vote|@adriansky70 -1.58 %14:48
Vote|@whornung65-0.37 %14:43
Vote|@musicvoter66-1.76 %14:43
Vote|@allyinspirit63-1.41 %14:40
Claim Account|0.000 STEEM14:27
Vote|@germansailor -0.54 %14:26
Vote|@giosou62 -1.13 %14:24
Vote|@gniksivart64 -0.77 %14:23
Vote|@seifiro61 -0.22 %14:13
Vote|@jackmiller65 -1.99 %14:07
Vote|@contestkings68 -5 %14:01
Vote|@tonytrillions62 -0.5 %13:54
Vote|@cheese4ead59 -0.99 %13:53
Vote|@macoolette70 -0.22 %13:53
Vote|@paulag72 -1.48 %13:46
Vote|@khusairi57 - 1.65 %13:43
Vote|@curly-xu64 -0.17 %13:34
Vote|@phillarecette60 -1.22 %13:26
Vote|@kryptodenno6 -1.3 %13:08
Vote|@tattoodjay71 -0.69 %13:06
Vote|@treeplanter67 -0.52 %13:06
Vote|@leysa62 -1.34 %13:05
Vote|@lizziesworld63 -0.18 %12:57
Vote|@replayphoto59 -0.49 %12:52
Vote|@lologom56 -0.13 %12:52
Vote|@carlos-fernando5 -0.17 %12:52
Vote|@heyhaveyamet67 -0.38 %12:52
Vote|@chekohler68 -0.13 %12:51
Vote|@soteyapanbot65 -0.38 %12:51
Vote|@priyanarc72 - 1.54 %12:51
Vote|@adalger63 -5 %12:43
Vote|@dera12362 -2.12 %12:33
Vote|@jk627665 -2.2 %12:28
Vote|@dachcolony62 -0.97 %12:24
Vote|@contrabourdon67 -0.7 %12:08
Vote|@trincowski66 -1.09 %11:47
Vote|@vincy65 -0.45 %11:44
Vote|@dera12362 -1.73 %11:43
Vote|@phortun73 0.4 %11:40
Vote|@bengy71 -0.3 %11:29
Vote|@robertoueti67 0.98 %11:28
Vote|@thevillan67 -0.49 %11:17
Vote|@london6557 -0.55 %11:13
Vote|@slobberchops72 -0.52 %11:12
Vote|@braaiboy63 -0.35 %10:58
Vote|@vcdragon59 -0.63 %10:43
Vote|@steemcryptosicko69 0.29 %10:42
Vote|@braaiboy63-0.62 %10:41
Vote|@braaiboy63 -0.62 %10:41
Vote|@jamesndungu61 -1.08 %10:38
Vote|@jamesndungu61-0.48 %10:28
Vote|@theturtleproject68 -0.33 %10:28
Claim Account|0.000 STEEM10:27
Vote|slider299063-1.6 %10:27
Vote|@crownbee62 -0.75 %10:27
Vote|@enjar67 -0.18 %10:26
Vote|@taskmaster445076 -1.65 %10:25
Vote|@adsactly80 1.32 %10:14
Vote|@jongolson72 -1.99 %10:07
Vote|@jamesndungu6 1-0.73 %10:01
Vote|@themarkymark77 -0.36 %09:57
Vote|@manoldonchev66 -0.13 %09:57
Vote|@micaelacf51 -0.55 %09:57
Vote|@ratel65 -0.72 %09:56
Vote|@axeman75 -1.95 %09:52
Vote|@steeming-hot61 -0.2 %09:48
Vote|@dalzphoto59 -0.43 %09:35
Vote|@bxlphabet65 -0.5 %09:35
Vote|@src353 -2.16 %09:26
Vote|@nerdtopiade63 -0.15 %09:21
Vote|@bellomedley57 -0.15 %09:19
Vote|@veronicalee71 -0.35 %09:00
Vote|@pushpedal66 -1.81 %08:55
Vote|@amberyooper66 -1.95 %08:55
Vote|@andrewgenaille66 -2.03 %08:51
Vote|@mistakili68 -0.54 %08:42
Vote|@syedshakil62 -1.82 %08:26
Vote|@streetstyle71 -0.9 %08:25
Vote|@rvgenaille63 -1.71 %08:22
Vote|@stever8267 -0.52 %08:17
Vote|@quochuy69 -0.45 %08:16
Vote|@theabsolute61 -0.13 %08:03
Vote|@davedickeyyall71 -0.14 %08:03
Vote|@godfish63 -0.25 %08:03
Vote|@bucipuci62 0.13 %08:03
Vote|@indicator55 -0.73 %08:03
Vote|@darthbinks65 -0.13 %07:48
Vote|@cryptoyzzy66- 1.12 %07:45
Vote|@elizabethbit64 -1.27 %07:39
Vote|@honoru70 1.74 %07:29
Vote|@kaelci66 - 1.63 %07:28
Vote|@theb0red165 -2.21 %07:28
Claim Account|0.000 STEEM07:27
Vote|@profanereviews56 -1.93 %07:20
Vote|@silvertop66 1.39 %07:17
Vote|@city-of-dresden64 -2.36 %07:03
Vote|@snook69 -1.71 %06:54
Vote|@deepwaters53 -1.57 %06:44
Vote|@doifeellucky63 -0.72 %06:28
Vote|@wonderwop65 -0.73 %06:28
Vote|@ratel65 -2.38 %06:14
Vote|@elamental67 -0.3 %06:14
Vote|@bashadow64 -0.47 %06:13
Comment|tristancarax6506:12
Comment Options06:12
Vote|@thatkidsblack64 -1.19 %06:03
Vote|@krakonos65 -0.5 %06:00
Vote|@andrewgenaille66 -2.18 %05:58
Vote|@dera12362 -1.49 %05:55
Vote|@mastergerund61 -5 %05:50
Vote|@canadianrenegade66 -2.37 %05:49
Vote Comment|tristancarax65100 %05:41
Comment|tristancarax6505:40
Comment Options05:40
Vote|@flemingfarm68 -1.69 %05:39
Vote|@brickmanbrad56 -2.47 %05:37
Vote|@timothyb61 -1.27 %05:29
Vote|@newageinv68 -0.4 %05:25
Vote|@mariita5256 -1 %05:25
Vote|@doifeellucky63 -0.99 %05:17
Resteem Post|johndoer1236305:13
Vote|@luzeroc458 -5 %05:10
Vote Comment|johndoer12363100 %05:09
Comment|johndoer1236305:09
Comment Options05:09
Vote|@khaleelkazi74-1.64 %05:08
Edit Comment|josephsavage6405:02
Comment| @josephsavage6405:00
Comment Options05:00
Vote|@definethedollar65 -1.36 %04:57
Vote|@mia-cc59 -0.25 %04:56
Vote|@jeffandhisguitar65 -1.42 %04:53
Vote|@mrprofessor68 -0.52 %04:52
Vote|@jacuzzi65 -1.61 %04:51
Vote|@edthecanadian63 -0.44 %04:44
Vote|@futuremind69-0.28 %04:41
Vote Comment|josephsavage64-2.5 %04:32
Vote|jlsplatts66-0.4 %04:30
Vote|@crownbee62-0.29 %04:30
Claim Account|0.000 STEEM04:27
Vote|@tygertyger65-0.5 %04:27
Vote|@homesteaderscoop68-0.15 %04:25
Transfer To Vesting|mmmmkkkk311STEEM2,745.00004:23
Comment|a1-shroom-spores5804:06
Comment Options04:06
Vote|@tyrnannoght55 -1.24 %04:03
Vote|@darrylnyk51 -4.93 %03:59
Vote|@marcybetancourt6 -1.06 %03:59
Edit Comment|josephsavage6403:55
Vote|tristancarax65-0.61 %03:53
Comment|josephsavage6403:52
Comment Options03:52
Vote|@ambiguity55 -1.16 %03:36
Vote|@newageinv68 -0.35 %03:36
Vote|@eonwarped67 -0.27 %03:34
Vote|@ericet71 -1.62 %03:33
Vote|@bil.prag65 -0.38 %03:31
Claim Account|0.000 STEEM03:27
Vote|@nathen00766 -0.35 %03:21
Vote|@simmani6 1-0.53 %03:21
Vote|@a1-shroom-spores58 -0.13 %03:20
Vote|@heartbeat151557 -0.32 %03:19
Vote|@jonnyla0863 -2.57 %03:18
Vote|@steemkeepers42 -0.37 %03:17
Vote|@derangedcontests62 -0.18 %03:17
Vote|@empoderat58 -0.13 %03:17
Vote|@pompe7257 -0.17 %03:17
Vote|@ferrate67 -0.71 %03:17
Vote|@niallon1167-0.24 %03:17
Vote|@gulia.peito62-0.13 %03:17
Vote|@calisay58-0.17 %03:17
Vote|@incubot65-0.13 %03:17
Vote|@kaerpediem69-0.18 %03:17
Vote|@davedickeyyall71 -1.02 %03:17
Vote|@priyanarc72 -0.34 %03:17
Vote|@taskmaster445076 -0.25 %03:16
Vote|@dswigle68-0.13 %03:16
Vote|@themoneygps69 -0.13 %03:16
Vote|@traciyork67 -0.24 %03:16
Vote|@cgames58 -0.3 %03:16
Vote|@jordangerder69 -0.7 %03:15
Vote|@wenchebakken59 -1.45 %03:15
Vote|@steemkeepers42 -0.8 %03:09
Vote|steemkeepers42 -0.8 %03:09
Transfer To Vesting|mmmmkkkk311STEEM1,636.90003:08
Vote|wandrnrose763 -2.44 %03:06
Vote|@evans-education49 -1.56 %03:02
Vote|@emergehealthier63-0.42 %02:57
Vote|@omra-sky57 -0.64 %02:56
Vote Comment|yapcat43-16 %02:53
Vote|walkerland64-0.42 %02:52
Vote|@fucho8061 -1.13 %02:48
Vote|@myjob61 -1.46 %02:45
Vote|@walkerland64 -0.75 %02:42
Vote|@edouard64 -1.62 %02:40
Vote|@saffisara67 -1.33 %02:35
Vote|@viking-ventures66 -0.5 %02:34
Vote|@walkerland64 -1.94 %02:23
Vote|@stever8267-1.95 %02:18
Vote|@rubberduckiemom57 -0.66 %02:07
Vote|@steemknightsstat47 -1.26 %02:05
Vote|@juliakponsford69 -1.24 %01:58
Vote Comment|yapcat43-16 %01:56
Vote|@havok77768 -1.63 %01:43
Vote|@rosargelisperez57 -1.5 %01:41
Vote|@ph110261 -0.5 %01:32
Vote|@arrozymangophoto66 -1.52 %01:27
Comment|glastar6701:26
Comment Options01:26
Vote|@pardinus64-1.61 %01:12
Vote|@thaishps60-5 %01:11
Comment|jongolson7201:09
Comment Options01:09
Vote|kryptodenno61 -0.7 %01:07
Vote|@tattoodjay71 -0.55 %01:06
Vote|@c-cubed69 -0.73 %01:03
Vote|@jarvie69 -0.44 %00:53
Vote|@simonjay68 -0.65 %00:53
Vote|@cyrus3367 -0.54 %00:52
Vote|@sgbonus66 -2.09 %00:52
Vote|@brancarosamel62 -0.38 %00:52
Vote|@thales762 -0.31 %00:51
Vote|@victorbz65 -0.99 %00:51
Vote|@cabalen55 -1.46 %00:51
Vote|@dotwin198166 -0.31 %00:51
Vote|@tamiil64 -0.39 %00:51
Vote|@kryptodenno61 -0.98 %00:51
Vote|@lightsplasher67 -0.3 %00:50
Vote|@myjob61 -0.39 %00:50
Vote|@marfonso68 -1.29 %00:44
Vote|@gaborockstar69 -0.71 %00:39
Edit Comment|jongolson72
Gestern schon:
@balte
@steemchiller
Sogar @steemillu
@redaktion !kolumne free! ;-)