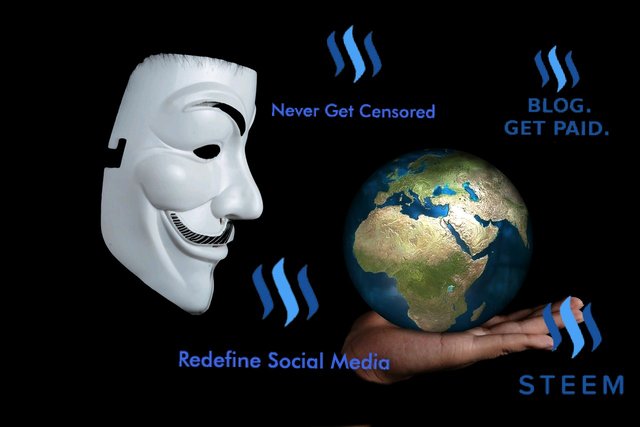 Deutsch unter dem englischen Text.
Freedom
Freedom is relative. Freedom has a different meaning for every human being.
Example: For some it means freedom to find and work for an employer. For another it means total dependence and he feels unfree.
Especially in a society like ours, there can only be relative freedom for each one of us. Here the freedom of the one usually stops where the first one feels disturbed in his own freedom.
And the people in our society feel disturbed very fast in their freedom these days.
As a result, we have to hear cries for new prohibitions every day. For freedom-loving people, the air in Germany and Europe is getting thinner and thinner.
censorship
Which brings us to the next point. The censorship.
Many have landed safely here on Steem, because censorship in the established social media is becoming increasingly unbearable.
Unpleasant opinions or alternative scientific views, etc ... are systematically suppressed.
Content is greatly reduced in scope, users are blocked, and if that's not enough to silence people, content or even whole accounts are deleted.
And we're not talking about statements or opinions that violate laws. No, it's just views that do not fit in with people's stuff and are therefore censored.
Therefore, I find it ridiculous, if in the mainstream media countries such as China or Russia is accused of censorship and the freedom of expression is trampled.
Since I ask myself all serious what happens here in Germany and Europe?
This circumstance has led me to look for alternatives to the established social media providers and so I came across Steem.
I've been on Steem now for 14 years. I'm still excited about the Steem.
A platform where everyone can post their opinions without fear of being banned or their content erased.
And then there is money for the whole thing. Not much, but after all, not much money is still more than no money at the established social media providers.
anonymity
What I still need to get used to is the lack of anonymity on Steem. Everything is understandable for everyone. Even the account balance is obvious to everyone.
To register, you only need an email address and a phone number, but for those who care about it, the person behind it is certainly determined quickly.
Self-censorship
If one now represents an unpleasant opinion, even if it is not punishable, but z. For example, if you have a job to lose then Steem should be very careful with what you are publishing here.
And now we return to freedom from the beginning again. If you are not free in your life, then there is also censorship on Steem. Namely self-censorship.
Steem could bring freedom
Because of the opportunities to earn money with his content on Steem, Steem could give people with alternative opinions the freedom they need to censor their views without censoring themselves.
If there is no opportunity for powerful companies and states to suppress unpleasant opinions, then people can finally free to inform themselves again.
Censorship affects us all
Censorship does not only affect the content. No, censorship mainly affects the masses, who can not form a neutral picture of the world because of the lack of information and alternative views.
In order to form an opinion, you have to get as much information as possible on the topic. But this is not possible with censorship.
It is therefore important in the sense of a free world that there is such a platform as Steem.
Therefore, I hope that many other people will find their way to the Steem.
I wish you all a great weekend!
Anyone commenting here gets a BEER while stocks last
Best regards
RuhrSearch
Deutscher Text: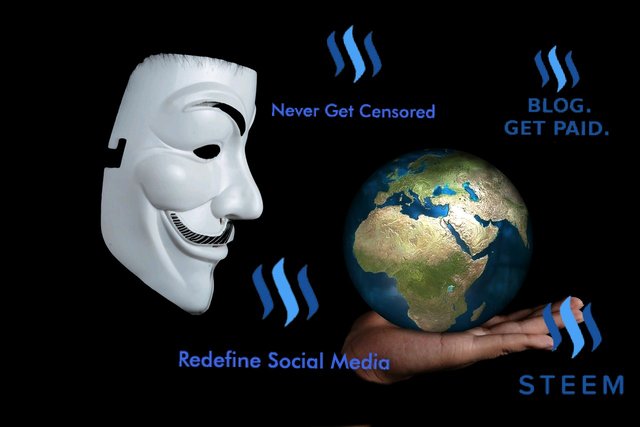 Freiheit
Freiheit ist relativ. Freiheit hat für jeden Menschen eine andere Bedeutung.
Beispiel: Für den einen bedeutet es Freiheit sich einen Arbeitgeber zu suchen und für diesen zu arbeiten. Für einen anderen bedeutet es die totale Abhängigkeit und er fühlt sich unfrei.
Gerade in einer Gesellschaft, wie der unseren, kann es nur eine relative Freiheit für jeden einzelnen von uns geben. Hier hört die Freiheit des einen meistens da auf, wo sich der erste in seiner eigenen Freiheit gestört fühlt.
Und die Menschen in unserer Gesellschaft fühlen sich heutzutage sehr schnell in ihrer Freiheit gestört.
Das hat zur Folge, dass wir jeden Tag Schreie nach neuen Verboten hören müssen. Für freiheitsliebende Menschen wird die Luft in Deutschland und Europa immer dünner.
Zensur
Was uns gleich zum nächsten Punkt bringt. Der Zensur.
Viele sind sicher hier auf Steem gelandet, weil die Zensur in den etablierten social media immer unerträglicher wird.
Unliebsame Meinungen oder alternative wissenschaftliche Ansichten, usw... werden systematisch unterdrückt.
Da werden Inhalte stark in ihrer Reichweite reduziert, Nutzer bekommen sperren und wenn das alles noch nicht reicht um die Leute zum Schweigen zu bringen, dann werden Inhalte oder sogar ganze Konten gelöscht.
Und wir reden hier nicht von Äußerungen oder Ansichten die gegen Gesetze verstoßen. Nein es sind nur Ansichten, die gewissen Leute nicht in den Kram passen und daher zensiert werden.
Daher finde ich es lächerlich, wenn in den Mainstream Medien Länder wie China oder Russland vorgeworfen wird das dort Zensur betrieben wird und die Meinungsfreiheit mit Füßen getreten wird.
Da frage ich mich allen ernstes was denn hier in Deutschland und Europa passiert?
Dieser Umstand hat mich dazu gebracht alternativen zu den etablierten social media Anbietern zu suchen und so bin ich auf Steem gestoßen.
Mittlerweile bin ich nun seit 14 auf Steem. Ich bin immer noch vom Steem begeistert.
Eine Plattform auf der jeder seine Meinung veröffentlichen kann ohne Angst zu haben das er gesperrt oder seine Inhalte gelöscht werden.
Und dann gibt es für das ganze auch noch Geld. Nicht viel, aber immerhin ist nicht viel Geld immer noch mehr als gar kein Geld bei den etablierten social media Anbietern.
Anonymität
Was ich noch etwas gewöhnungsbedürftig finde ist die fehlende Anonymität auf Steem. Alles ist für jeden einsichtig. Selbst der Kontostand ist für jedermann einsichtig.
Zum anmelden braucht man zwar nur eine Email Adresse und eine Telefonnummer, aber für diejenigen, die es drauf anlegen ist die dahinter stehende Person sicher schnell ermittelt.
Selbstzensur
Wenn man nun eine unliebsame Meinung vertritt, auch wenn sie nicht strafbar ist, man aber z. B. einen Job zu verlieren hat, dann sollte man auch bei Steem sehr vorsichtig mit dem was man hier veröffentlichen sein.
Und jetzt kehren wir wieder zu der Freiheit vom Anfang zurück. Wenn man in seinem Leben nicht frei ist, dann gibt es auch auf Steem eine Zensur. Nämlich die Selbstzensur.
Steem könnte Freiheit bringen
Aufgrund der Möglichkeiten mit seinen Inhalten auf Steem Geld zu verdienen, könnte Steem den Menschen mit alternativen Meinungen die nötige Freiheit verschaffen, um ohne sich selbst zu zensieren ihre Ansichten vertreten zu können.
Wenn dadurch dann keine Möglichkeit für mächtige Unternehmen und Staaten zum unterdrücken von unliebsamen Meinungen besteht, dann können sich die Menschen endlich wieder frei informieren.
Zensur betrifft uns alle
Zensur betrifft nämlich nicht nur den der Inhalt verbreitet. Nein, Zensur betrifft hauptsächlich die breite Masse, die sich aufgrund von fehlenden Informationen und alternativen Ansichten kein neutrales Bild von der Welt machen kann.
Um sich eine Meinung bilden zu können, muss man doch so viele Informationen wie möglich zum Thema bekommen. Das ist aber mit einer Zensur nicht möglich.
Es ist also im Sinne einer freien Welt wichtig, dass es so eine Plattform wie Steem gibt.
Daher hoffe ich, dass noch viele andere Menschen den Weg zum Steem finden.
Ich wünsche euch allen ein schönes Wochenende!
Wer hier kommentiert bekommt ein BEER solange der Vorrat reicht
Beste Grüße
RuhrSearch