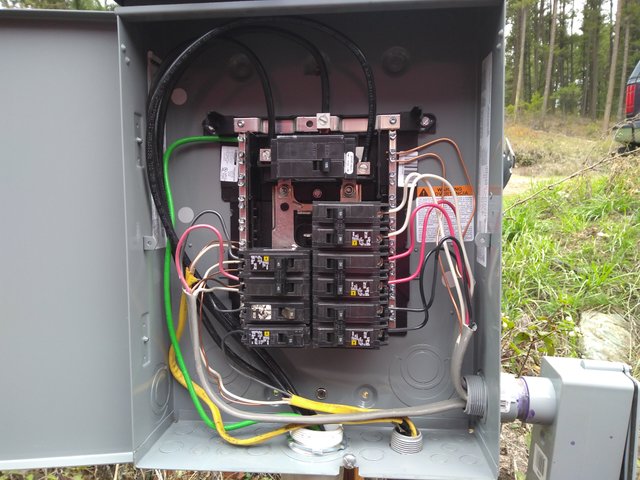 That was a good day yesterday. I went north to my buddy Art's house to work on getting his electrical installed to the house. He had basic 120v circuits that run the lights and fridge but still needed to get 240v lines installed. The primary reason is to get hot water in the Yurt finally. They have been without hot water for years now and it had finally gotten to be time to fix that.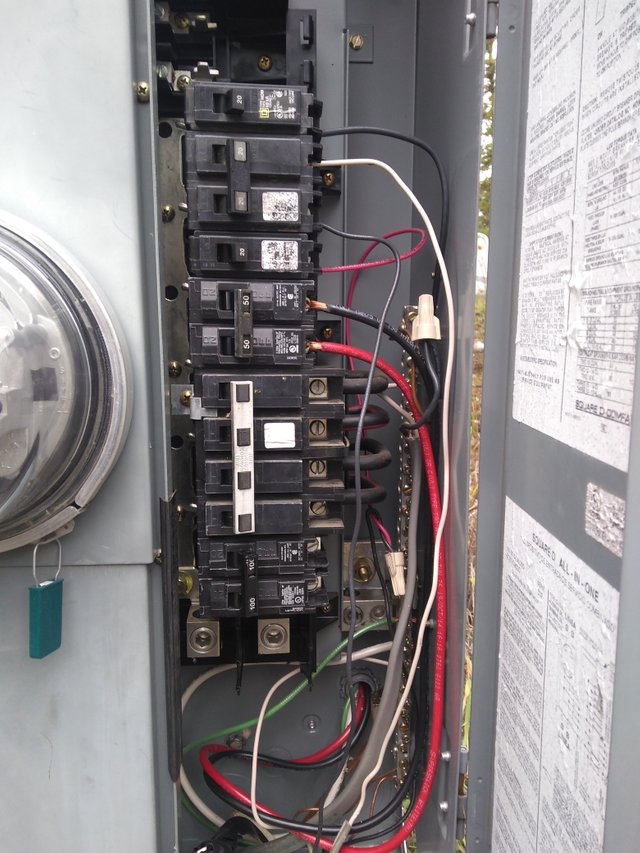 We started by ripping out the old sub panel as it had only 8 spots available and we needed 10 for all the breakers. I removed the old 70 amp breaker feeding the panel and removed the old wire from the main box. There is 4awg aluminum wire that was run to the old sub panel, which is sufficient for the 70 amps but I put in a 100 amp breaker so the wire had to be swapped. We needed the 4awg COPPER wire since it is rated for 100 amps capacity.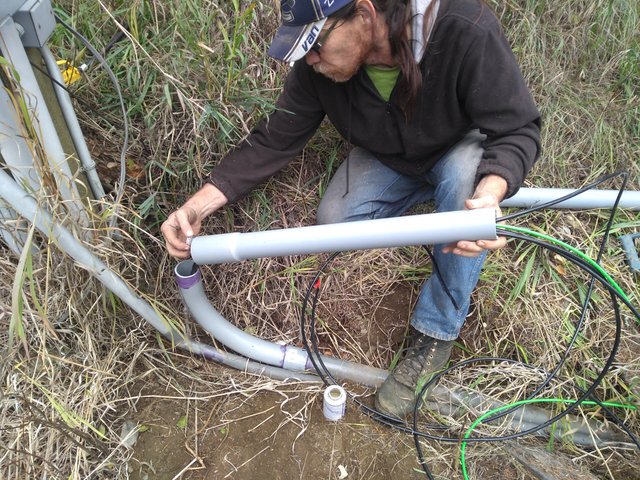 He had 2 inch conduit running to the sub panel that was unused, in prep for this run, which we used to pull the copper through. I wired in the 100 amp breaker and moved a few things around in the main box before closing it up.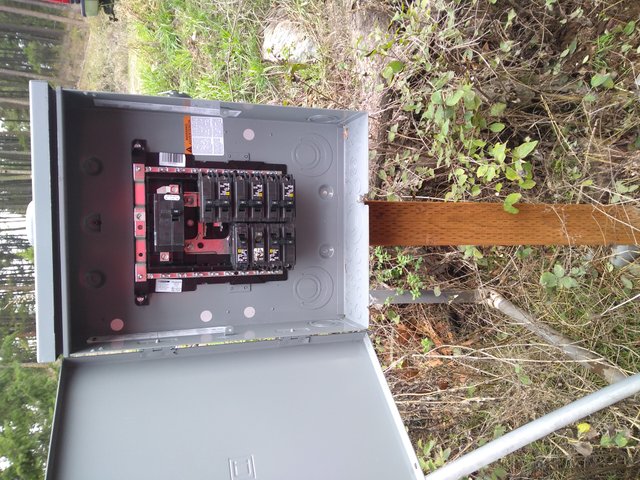 The new sub panel got mounted then the wires all pulled into it. The 3 breakers on the right are for the OD water heater, the 2 single breakers are the house circuits, and the spare 40 amp dual is a dryer circuit. We ran 3 direct burial lines from the sub to inside the yurt. The wires are 10/3 with ground and the water heater needs 3 circuits to run all the heater coils. I used 2 runs of the cable to break out the wires by color and used common colors for common breakers. This made for the easiest means of wiring.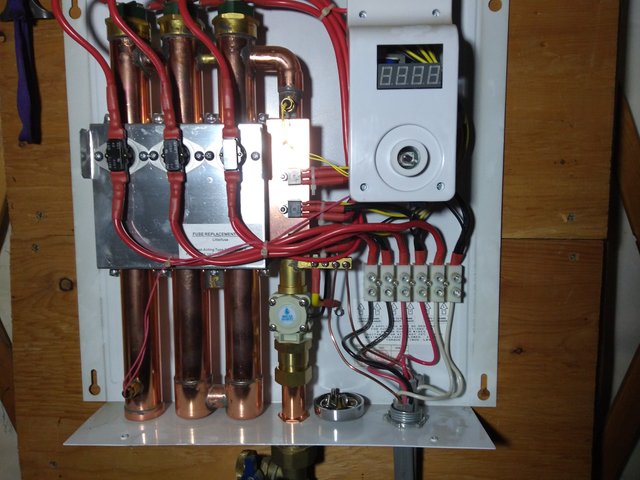 It took us the better part of the day to get it all put together but it is all done correctly, just about to code level, and he has AMPLE power supplied to the house. After him helping me with my big tree felling adventure, it was my turn to help him with his project. The last thing now is for him to get his plumbing done and the hot water will be flowing.
Today is slotted for yard and garden work, more wood splitting and hauling, and maybe waxing my stumps and fungus.



11826

Daily Activity, Home Improvement, Walking, Yard Work