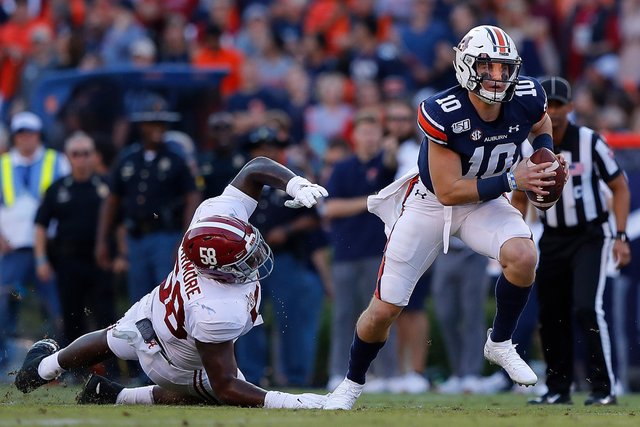 The Iron Bowl saw the Auburn Tigers hosting the Alabama Crimson Tide.  It was a game with major ramifications.
In the College Playoff Rankings, Alabama was ranked #5, on the outside looking in.  A win over Auburn would most likely give them a shot at making the top 4.
It was not to be for the Crimson Tide.  Auburn played a great game to push Alabama to the limit.  It went into overtime with the Tigers pulling it out.
The victory put the Tide out of the playoffs for the first time in a number of years.  It is unlikely that they will be able to get back in the top.  They are also out of the SEC title game.
Shared On DLIKE
---