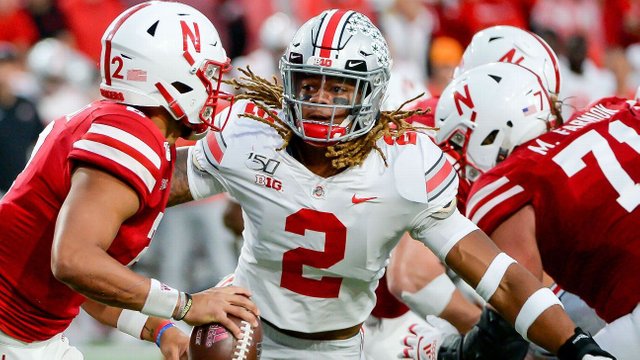 The Ohio State Buckeyes dodged a major bullet.
All world defensive end, Chase Young, will miss one more game before returning for the Penn State match up. 
He missed last week's game versus Maryland and will have to sit out against Rutgers.  Both teams are rather bad so OSU should easily beat them.  They already stomped Maryland last week.
Young was suspended for a NCAA violation.  He took out a loan from a friend.  Even though he repaid it, it was considered a violation since he met the friend after he was recruited by OSU.
The Buckeyes look to wrap up the Big Ten east by running the table.  Penn State lost to Minnesota last weekend knocking them from the undefeated ranks.
Shared On DLIKE
---