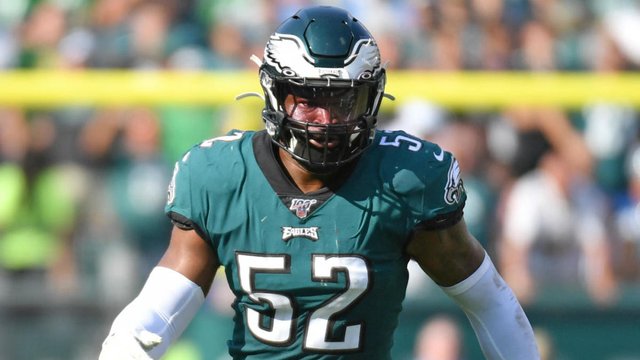 Zack Brown was signed by the Philadelphia Eagles from the rival Washington Redskins.  He signed a one year deal to help secure the middle of the Eagles defense.
Brown was with the Redskins as Kirk Cousins was achieving his All Pro achievements.  This led to a rather large free agent contract from the Minnesota Vikings to be their franchise quarterback.
Brown had a harsh assessment on Cousins.  He felt that in spite of the numbers, Cousins was the weak link on the offense.  Under Cousins, like other quarterbacks before him, the team did not win.
Regardless of the accuracy of his comments, they did not endear him to the Eagles.  After Sunday's loss to the Vikings, Brown was released.  The comments were the icing on top of poor performance throughout the season.
The Eagles are under performing.  An off season pick by many to be a Super Bowl team, the Eagles are on a pace to miss the playoffs.
Brown is expected to draw a great deal of interest from other teams upon his release.
Shared On DLIKE
---