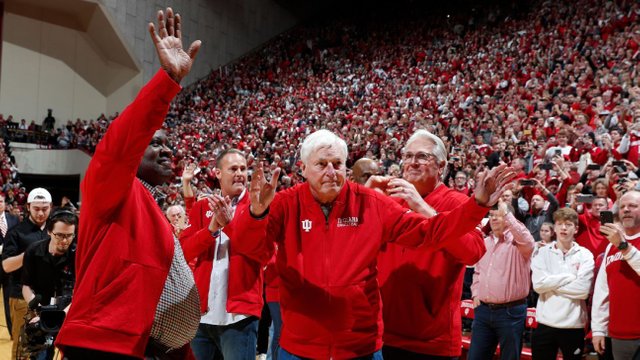 Bobby Knight is one of the greatest coaches in College Basketball history.  He is also the greatest coach ever at Indiana University.
The fiery coach was as much of a headache as he was successful.  He was truly outspoken and pushed things to the limit.  This caused him to end his relationship with the school on bad terms.  
After 20 years of being apart, fences were mended on Saturday.  Knight was back in Indiana in front of a capacity crowd.  He is still a legend to the school.
Shared On DLIKE
---