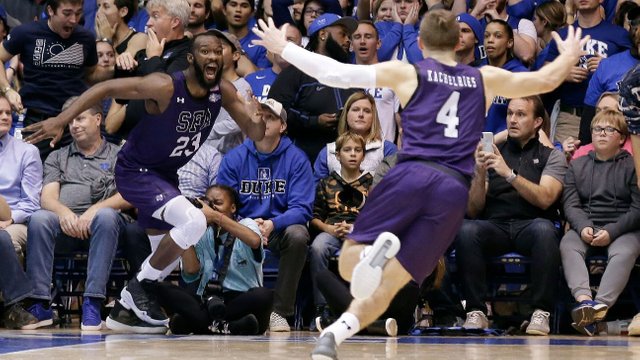 Duke at home and favored by 25 points?  This one is pretty easy to figure out.
That was until Stephen F. Austin rolled into Durham on Tuesday night.  The Blue Devils were the top ranked team in the country, something that is due to change in next week's ranking.
Stephen F. Austin was able to hit a layup with under a second remaining in OT to grab the victory.  It was Duke's first non-conference home loss since 2000.  That is how rare this feat was.
This is the largest upset of a top 20 team in NCAA basketball history based upon the point spread.  
Shared On DLIKE
---