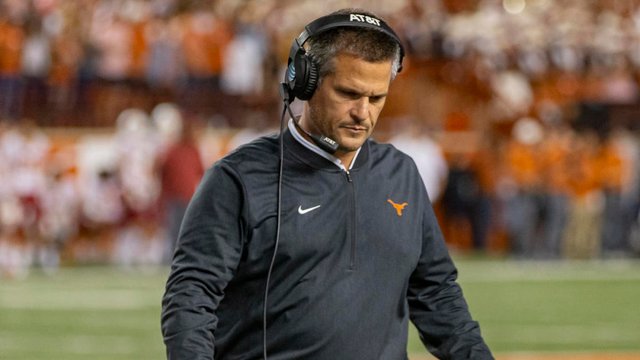 Monday saw the start of a lot of changes in college football.  Teams that are out of the rankings and just crept into bowls are turning their eyes elsewhere.
We already saw Greg Schiano re-hired at Rutgers after being away for a number of years.  Charlie Strong was fired from USF after a dismal run there.
The Texas Longhorns managed a winning record but that was not enough to save some jobs.  It was expected that Tom Herman was going to make some changes yet he exceeded expectations.  
Both defensive coordinator Todd Orlando and passing coordinator Drew Mehringer were fired.  Offensive coordinator Tim Beck was demoted to a non-coordinator role although he will remain on the staff.
Shared On DLIKE
---