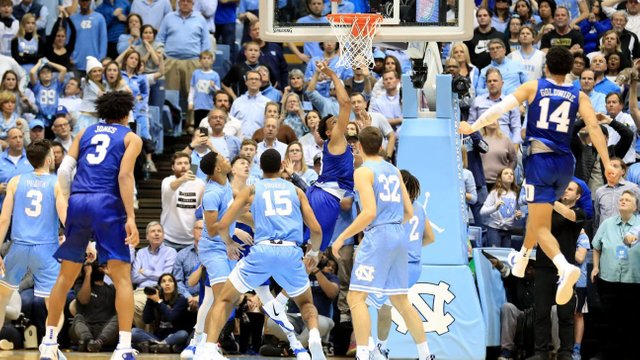 The crazy college basketball season kept going on its strange course.  This year a lot of the top ranked teams were beaten.  Being number 1 is more a curse than a blessing.
In a matchup of traditional powerhouses, Duke and North Carolina met up.  NC is having a down year but when it comes to rivalries, that goes out the window.
Duke was down and was able to come back late.  They escaped with the win to avert a tragic loss on their season.
Shared On DLIKE
---