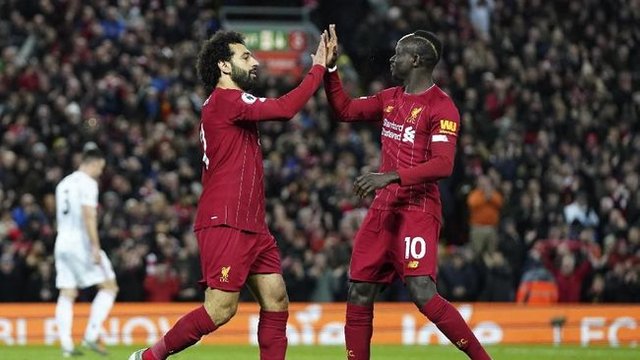 Pelatih Liverpool, Jurgen Klopp mengaku kecewa pada perubahan jadwal tanding Piala Afrika. Karena jadwal tersebut sediktnya berdampak pada laga yang harus diikuti oleh The Reds.
Ia pun akan mempertanhankan dua pemain andalannya, Mohammad Salah dan Sadio Mane. Ia mengaku tak bakal menjual dua pemain tersebut, kenfati Piala Afrika akan berlangsung kembali di Januari tahun depan.
Kedua pemain ini adalah pasukan penyerang di skuat The Reds. keduanya pun memiliki nomor punggung yang berututan, Mane 10 dan Salah 11.
Shared On DLIKE
---