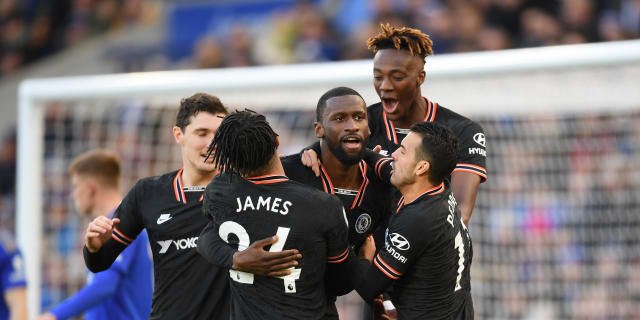 Antonio Rudiger score twice in the game against Leicester last weekend which was his 100th game. What a way to make a landmark of games having been the subject of the media attention in recent weeks for racism and the one who instill some spark in the Chelsea defense. In the beginning of the season his injury was a worry to the Chelsea back line as they struggle to key attacker out loosing some notable games. 
Elsewhere, James has been performing beyond expectations with good crosses and solid defending. James's performances have earned plenty of plaudits over the course of the last few weeks, and Lampard is excited about how far his talent can get him. He has not stopped improving and looking like he will be one of the best defender in history of Chelsea football club like Ivanovic. His recent form is not new, his crossing ability is awesome and primarily going forward with defending is beautiful. Am sure he will continue to improve. 
Read the below link for more information on Rudiger and James. 
Shared On DLIKE
---