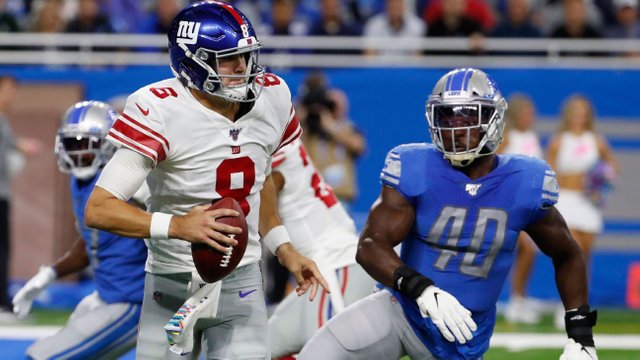 One New York Giant quarterback had rave reviews for another one.  
Phil Simms, one of the greatest quarterbacks in Giant history, had high praise for Daniel Jones, the present rookie quarterback.
He said that he looks good in the pros and he is showing stuff that was not there on film when he was at Duke.

What was there was the fact that he played in a pro style offense while having to duck defenders.  Duke was often playing against better competition requiring Jones to go through his progressions.
Simms is happy with how the rookie quarterback is progressing.  He knows there are issues that need working on.  In the end, improvement is what is vital.
Shared On DLIKE
---