You want to enjoy soccer, I personally think you should consider taking a look at the English premier league, it is full of up's and down. This is one thing that makes it a special league. All soccer fan at this stage knows that the English premier league is one of the best league when being compared to others. I enjoyed watching all thier games whether it is a top game or not.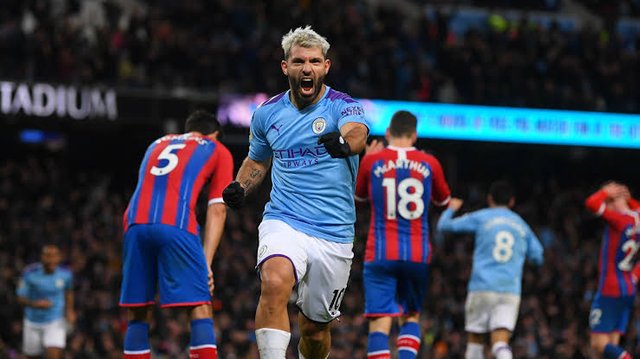 credit
Yesterday, we saw what trespassed during the Manchester city and the Crystal palace match, it was full of intense fun. As a Liverpool fc fan, am happy with the result that I saw while those that are Machester city fan will be mad with that result, they put in their best but despite that, the result went the other way round. What about Crystal palace fan, I think they are going to be mad at some point they might be happy because they secure a draw at Manchester city. They know getting a draw result at Manchester city is always not that easy. But still yet, they come out with such result after a strong fight.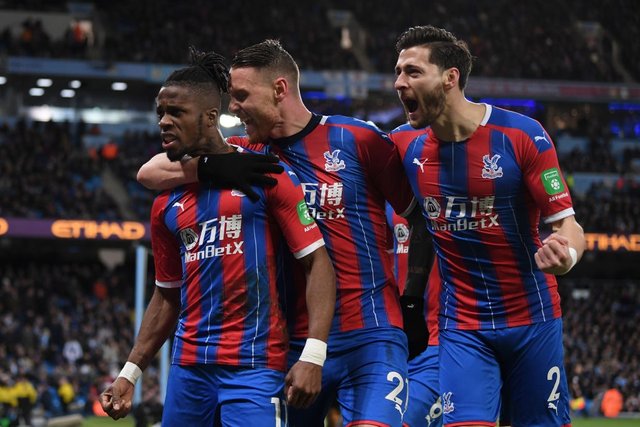 credit
You have to see how the game went as both side took the game to the apex height. The match was full of direct prrssing and counter pressing, Aguero was all over the place putting up great performance. He pushed harder and harder, and his hard work was rewarded with two goals after Cenk scored the opener for Crystal palace. After that second goal by Aguero that brought Manchester city ontop, I thought that will seal it for Manchester city and gave them the lead but unfortunately, a home goal which came as pressure from Zaha lead Fernandinho into conceeding a home goal right in the 90th minute.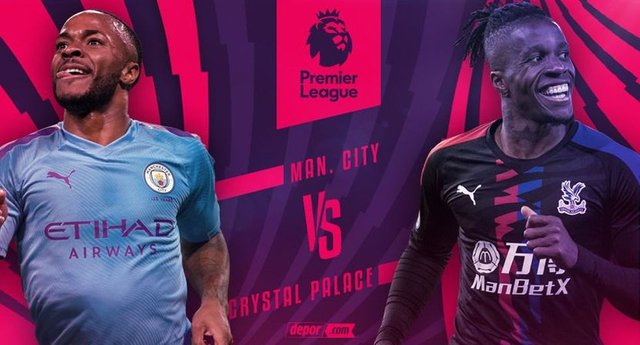 credit
That ends it all as the game ended 2 vs 2.