I have been waiting for this outstanding match for long, I have been wishing for this day to come so that I can now know the fate of my team. It wasn't a easy journey, winning the English premier league trophy is something that is very difficult to come by. I have seen different team lift the trophy over and over again, I keep wondering when it will be the turn of my dear club. Manchester united have lifted this trophy over and over again, Manchester city have enjoyed same road, Arsenal fc, Leicester city, all have tasted from this. But my darling team, Liverpool fc haven't won it since it was changed to Barclays premier league. This is the most reason why I crave for this trophy.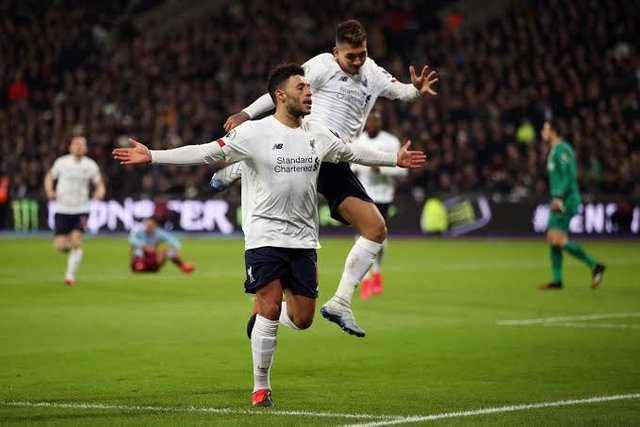 credit
Before the Westham match, Liverpool fc were already topping the English premier league table with with 16 point. This is really a big point to come by. I was just afraid of how resilent the Manchester city team are, they are difficult to predict. We all saw what happend last year when Manchester city defeat Liverpool fc to winning the English premier league, with that in place, I am just curious and never wanted that to repeat it self again. When the point difference went to 16 point, I was now smilling with confidence that Liverpool fc will get this right.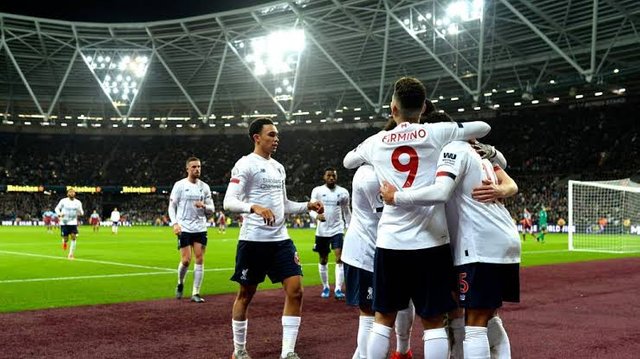 credit
Apart from winning the league this time around, I want to see my team creating record, I want them to go unbeaten through out the entire seaaon, just the way Arsenal fc did. I know this might be hard to achieved but am pretty sure they can get it done.
Back to the match and how it happened, Westham fc started pretty well, they managed to cope with the pressure from Mohammed Salah, Origi, Firmino and Ox Chamberlain. Their defence managed to combat the team not until in the 35th minute that a penalty was awarded to Liverpool fc following the foul on Divock Origi. The penalty was neatly converted by Mohammed Salah who took his goal tally to 12. After that goal, things changed and it was Liverpool fc players doing justice and enjoying the game from every angle. The pressure keeps coming not until in the 52nd minute that Alex Oxlade-Chamberlain rounds it up for Liverpool fc as he makes it 2 nil.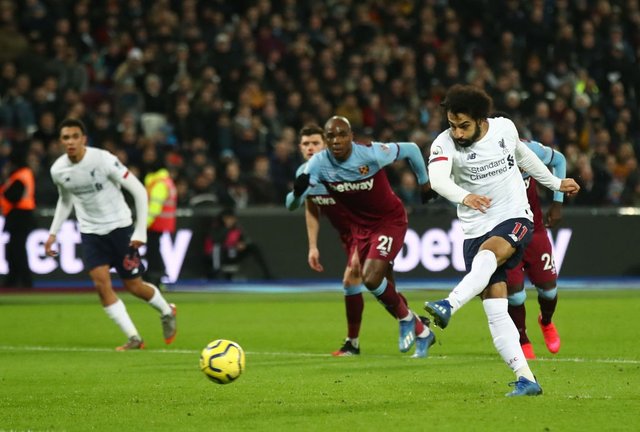 credit
With this win, Liverpool fc are now 19 point clear of the English premier league table. Congrat to Jurgen Kloop and the entire team.